This isn't the first time Facebook copied Snapchat and added a Snapchat like feature for Messenger. To go along with Messenger's new built-in camera, Facebook has announced the launch of Messenger Day. The feature shares similarities with Snapchat Stories at first glance. Messenger Day is a feature that allows users to share photos and videos as they happen. Where Stories yields itself to retelling what you've done, where as Day is better suited to the present with "Who's up for?" and 'Active Now' filters.
Facebook Messenger Day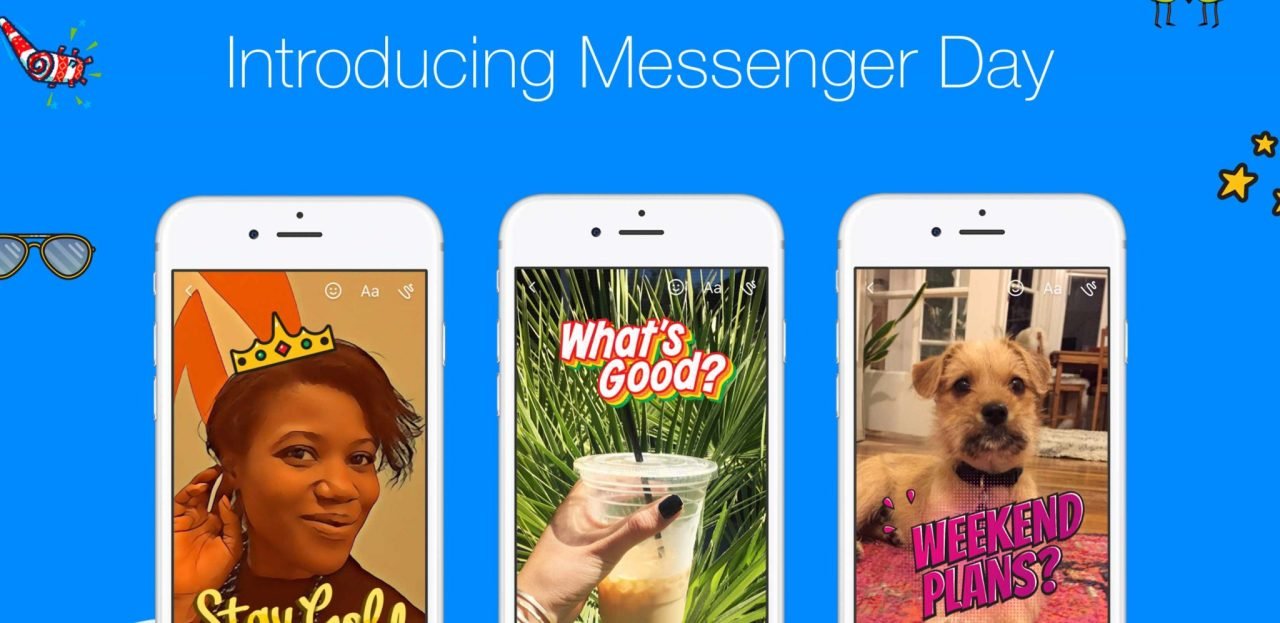 Messenger Day, tap the built-in camera button to take photos, apply art and effects and then share it with other users. Users can choose from more than 5,000 frames, effects, and stickers to give your photo a makeover. Messenger Day is rolling out to users worldwide on both Android and iOS.
You can also scribble on your photo by tapping the "Aa" icon. Like Snapchat's stories everything submitted to the platform disappears from Day after 24 hours.
In order to submit photos and videos to Day, users must ensure they've updated to the latest version of the Messenger app. Press on the arrow key at the bottom that takes you to a new option called My Day that allows you to share it for everyone. You can also add to your day from a conversation you are having with a friend or group of people. After you send a photo or video, you will see the option to "add to your day." Simply tap that text, and you will be asked to confirm you would like to add it to your day. You can customize how you share by tapping the "more" icon and then choosing "Everyone Except" or "Custom."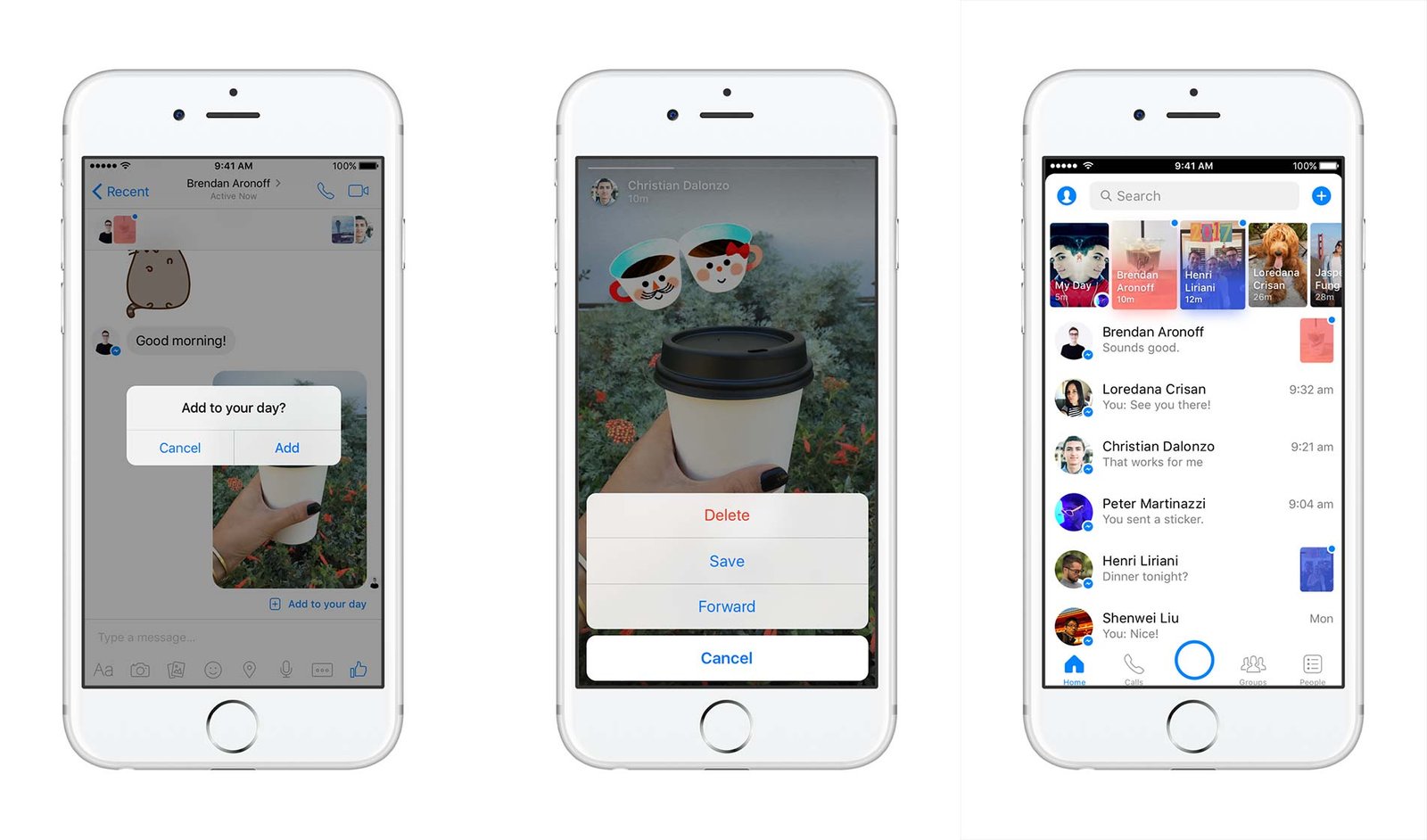 The world's biggest social media companies have desperately attempted to mix up their own version of Snapchat's secret sauce. While attempts have been made by Medium and Twitter. Facebook has been the most aggressive contender with additions like Instagram Stories and Messenger Day.
In case you belong to a market where Messenger Day wasn't a thing until now. It would take a little bit of learning on how to use the new feature. But if you're used to Snapchat and Instagram Stories, then this should be a cinch.
You can choose to save it on your camera roll or to send it only to a specific contact or group of people. You will be able to enjoy all of these on your Messenger Day features once you update your Messenger app.