How to Detect a Virus on a Smartphone (and Other Devices Too)
Last Updated on Apr 24, 2021 by Faiq Ahmed
A virus can affect any device on any platform, whether that's an Android smartphone, an iPhone, iPad, or PC, or Mac computer for that matter. While viruses are often designed to infect a specific platform and operating system, it's also true that variants are sometimes created to wreak havoc across entire platforms and spread globally on the internet in record time. 
In this article, we cover how to know if your systems are infected with a virus, what to look for, how to resolve it, and best practices to improve your protection systems in the future too.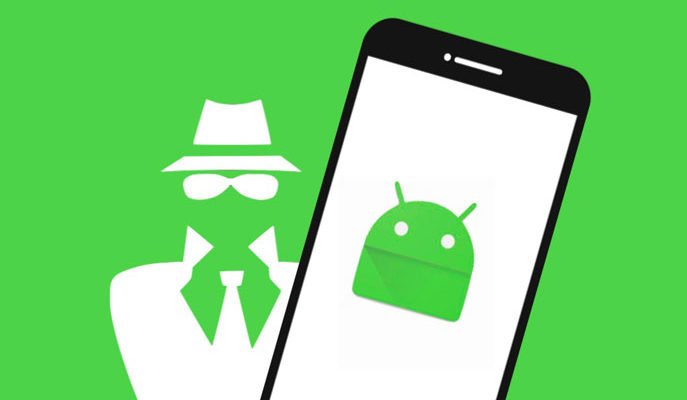 Tell-Tale Signs that Your Phone or Computer Has a Virus
While they're different, a virus tends to infect and change settings, whereas malware and other variants are usually more vicious. But either way, they're bad actors and both types should be avoided. 
Viruses
Viruses infect phones and other systems often without your knowing at first. They can lay dormant for a while – just like with a human virus – before they strike! 
One sign to look for is a web browser app like Chrome, Firefox, or Safari behaving oddly. Opening up unknown websites without tapping or typing anything can happen. Files going missing or strange system faults (suggestive of a system under attack) may occur too. 
The degree of severity of infection varies and doesn't happen all at once. Some viruses burrow into phones, computers, or smart devices and may have laid dormant for months before the infection becomes so bad that the device grinds to a halt or won't reboot. 
Malware
Malware is a high risk for phones especially, but computers like a PC or a Mac are just as vulnerable.
This type of infection is commonly far more dangerous. Data is often being copied from your system including financial records, browsing history, and more. Some malware will lock up the device or PC and demand a ransom be paid by cryptocurrency. 
Given that our phones are connected far more to our digital world, including banking apps, messaging apps, and more compared to any computer, they're a hotspot for virus creators. 
Detecting Subtle Viruses
Viruses can be tricky, making them harder to spot. A good example of this is Bing hijacking your Google searches. A virus exists that infects web browsers on a Mac and redirects search engine requests away from Google to Bing, the Microsoft search engine. While this might seem innocuous, more might be happening below the surface too.
A virus often originates from downloading and installing an infected app. One way around this is by using Setapp, which provides a carefully curated list of safe apps to use on Mac or iOS devices. Sticking to these vetted ones and not installing any others keeps your systems safe. These apps also sync to your iPhone and iPad too, to keep your connected world updated. For more information, check Setapp's blog about Bing hijacking Google search mac.
How to Check for Viruses
Installing an anti-virus app is vital for keeping your Android happy and operating well for many years. Installing a package like AVG AntiVirus, Norton Mobile Security for Android or Avast is ideal for performing an initial scan of your phone to see if anything is lurking in RAM presently or stored on the SD card or internal storage.
These apps use virus definition files with information on how to locate the latest viruses. It will require periodic updating. Some apps require manual updating of the definition files unless you have a paid premium version. But they work well either way to help find various nasties and remove them successfully. 
Also, there are often apps for the Mac or PC from the same brands to scan your computing device for viruses. This is just as important. 
Tips for Keeping Your Phone Safer
It is best to use a protected ecosystem on the Mac and iOS devices to avoid viruses. The same is true with Android devices. While both are based around more secure Linux architecture, they're still vulnerable to viruses and malware. 
Prevent App Installs from Third Party Stores
On Android phones and tablets, it's possible to have the device set up so that you can install apps outside of the Play Store. That's generally a bad idea because it's impossible to know if they've been vetted for the Android device. 
To disable third party apps, do the following:
Access 'Settings' on your smartphone or tablet

Then click 'Security Settings'

Search for 'Device Administration'

Then Uncheck the box for 'Unknown Sources.'
Always Lock Your Phone When Away from It
Ensure your phone is locked when unattended. When it's in an unlocked state, anyone can easily install a virus or malware onto it. Even if they install an app that loads and stays in the background, you can be completely unaware of what it's doing and the risks it poses until it's too late. 
Scan Regularly
The free versions of virus scanning apps won't usually run on their own. It's necessary to manually go into them and perform a full scan to see the results. For premium versions, automatic virus definition file updates and schedule scans are just two of the included features. If you're too busy during the week, then at least make it a practice to perform a scan on the weekend. Make it part of your weekly digital clean-up routine. 
Keep Apps Updated
Most app stores now automatically scan for updates and can install apps by themselves. In most cases, this is preferable. Sometimes, things can go wrong, or elevated access privileges need to be approved before the update can be completed. So, it pays to verify the updates are still happening too. 
In Conclusion
While staying safe from viruses and malware is critically important, there's much to do to prevent them in the first place. Using protected ecosystems like Setapp works well, but on Android, preventing the installation of unapproved apps helps too.
Also, staying on top of new app updates with potential vulnerabilities avoids some of the larger risks when failing to update regularly. Lastly, if you think that your phone, computer, or other device is infected, do not ignore it. Take action to remedy the situation before it gets worse.
Also See;