How to Install Android O Navigation bar and Launcher on your Android
Last Updated on Jun 11, 2017 by Fayzan
Android O 8.0 has many new improved features but the developer preview is available only for Nexus and Pixel devices. The Navigation bar of Android O has some additional functionalities when compare to another navbar. The best part of Android O navbar is that you can customize the navigation bars according to your liking. This guide will take you to the new Android O 8.0 Oreo Navigation Bar and Android O Launcher on your device.
Prerequisites
Your device must be running Andriod Marshmallow or above.
Compatible devices: Stock version of Android Marshmallow, Nougat, and Other AOSP based devices. Not Working on Samsung Touchwiz UI, MIUI, LG UX.
ADB and Fastboot.
USB drivers for your device.
Navbar app, download from Playstore.
Android O Launcher Download.
Install Android O Navigation bar (non-rooted devices)
1. Download and Install Android O Navbar app on your device.
2. Go to settings, Navigate to the developer option and enable USB Debugging.
3. Connect the phone to the PC, download ADB drivers and configure them.
4. Open ADB Installation folder, press SHIFT & Right click on the mouse simultaneously then choose "Open Command Window Here."
5. Type the command " ADB devices ," to show you the list of connected devices.
6. Now enter the following command,
adb shell pm Grant xyz.paphonb. Systemuituner android.permission.WRITE_SECURE_SETTINGS
7. Unplug your phone and open the custom navbar application and customize the Navbar as you like. You can add new buttons of the clipboard and can change the order of labels.
Install Android O Navigation bar (Rooted devices)
1. Download the navigation bar app from the above provided link.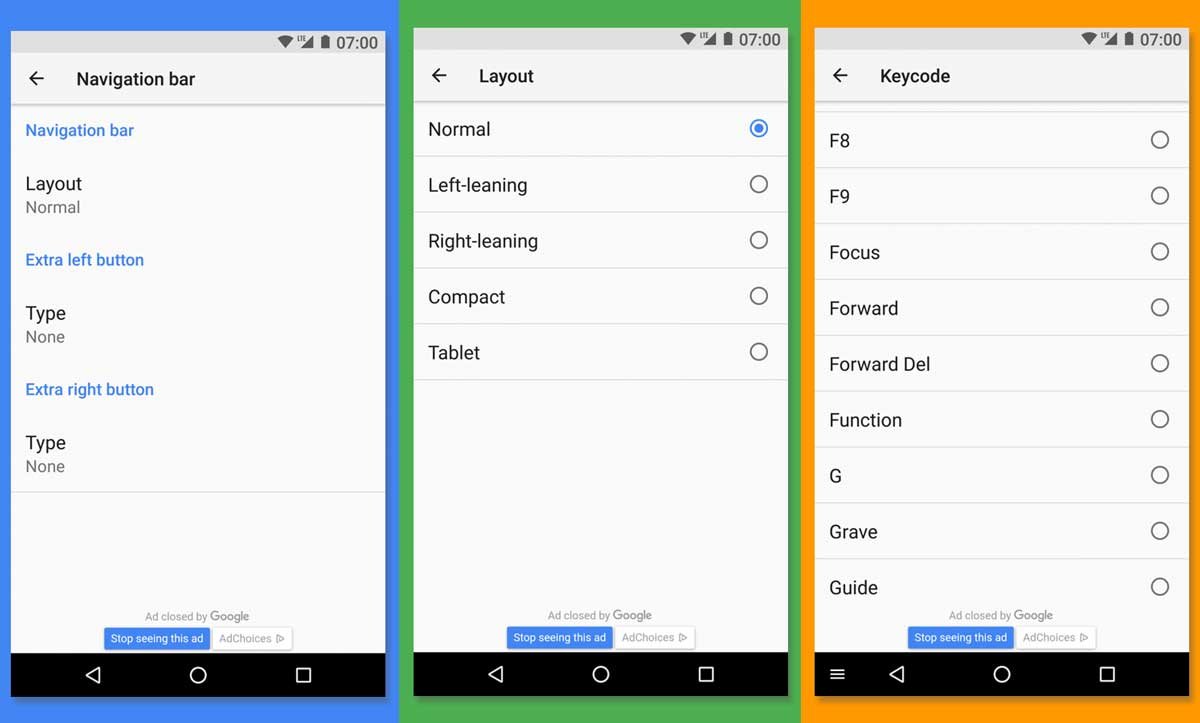 2. Now Launch Android o navbar, click on next and grant the root access when prompted.
3. In Layout tab, select the navigation bar layout of your choice from the different options available.
4. You can add an entirely new button on left or right with the features of your choice.
Download and install Android O (Pixel) Launcher
The stock Android launcher, you get new features like Notifications dots, and more Android O looks to your device.
1. Download the APK from here.
2. Enable the unknown sources from the settings.
3. Install the APK and set as default launcher.
Good Day!