If you're in any doubt as to Snapchat's success then for your info, it has more than 100 million daily users globally. Snapchat has a daily upload count of 400 million messages. It's the new social giant in town and one of the most popular messaging apps today. The ability to send photos and video that are only available for a few seconds is a real hit.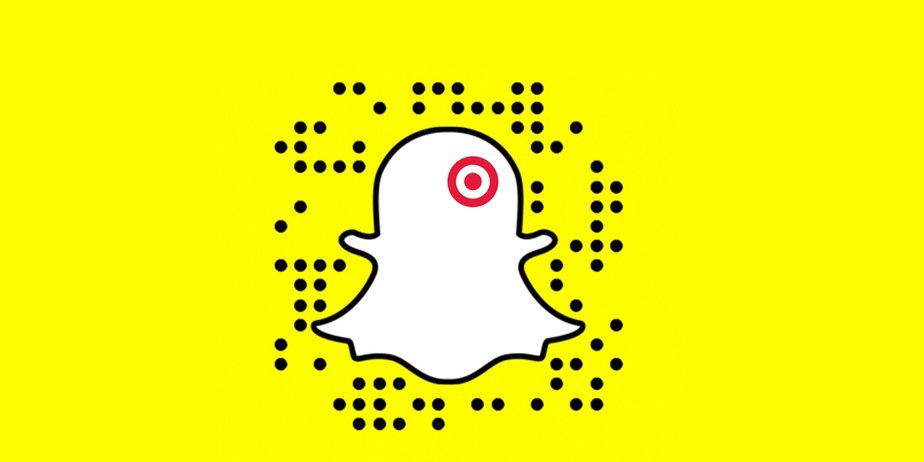 Now, there are actually some hidden features and tricks that will make you love using it even more. From using filters for your photos to viewing the same Snap one more time, you're bound to pick up some useful tips from the list. Even if you have been using Snapchat for a year, you may still learn something new. Let's check out these tips
Edit Pictures on Snapchat
You can now enable filters from within Snapchat to improve your pictures quality. Also, you can now use a large font size as well by enabling special text. To use the large font size for your photo captions, just enable special text in Settings > Manage. Then, tap on "T" button at the top right corner of the screen after entering a photo caption and you'll see the large font size applied on the text.
Enable Smart Filters and Visual Filters, go to Settings > Manage and tick on Smart Filters and Visual Filters. With Smart Filters enabled, when you take a picture with Snapchat, you can add either time, temperature, or speed into your picture by swiping to the left or right.
Make a Video, Friends can see more than once
Snapchat only lets you send videos that can only be seen once but there's another option. You can turn it into a Story, which can be seen as many times as you like for 24 hours. Now, Instagram also has adapted this feature from Snapchat.
These stories are like little strings of Snapchat bits, not unlike a sort of holiday photo album. They can be pictures or video clips and you add one Story by pressing the little icon at the bottom of the screen that looks like a box with a 'plus' icons in the top-right corner. In the View My Story part of Settings you can also customise who gets to see these Story posts.
Face-changing filters
Face-changing filters, best part of Snapchat, they make you vomit rainbows and mutate your face into something a hall of mirrors can't touch. To open up the Lenses toy box, just hold a finger down on a face in the scene, most likely when using the selfie camera. You'll see the available effects appear down at the bottom. Enjoy being a 9 year old!
Check out last-gen lenses
Snapchat overhauled its Lenses animations in late 2015. But you can still check out old classics. All you have to do is to change the date on your phone, like the cheat on some video game from the '90s. Some time in mid-2015 will get you the last lot.
Take a Screenshot
We all know that Snapchats disappear, they just disappear. But you can always save a moment by taking a screenshot on your phone. On iPhone it can be done bypressing the Home button and power button at the same time. On most of the Androids, you just press volume down and the power button together (few old ones are different). One thing, the sender will get a notification when you do this, but you can apparently side-step this effect by switching to quickly turn Airplane mode on.
Add Friends by location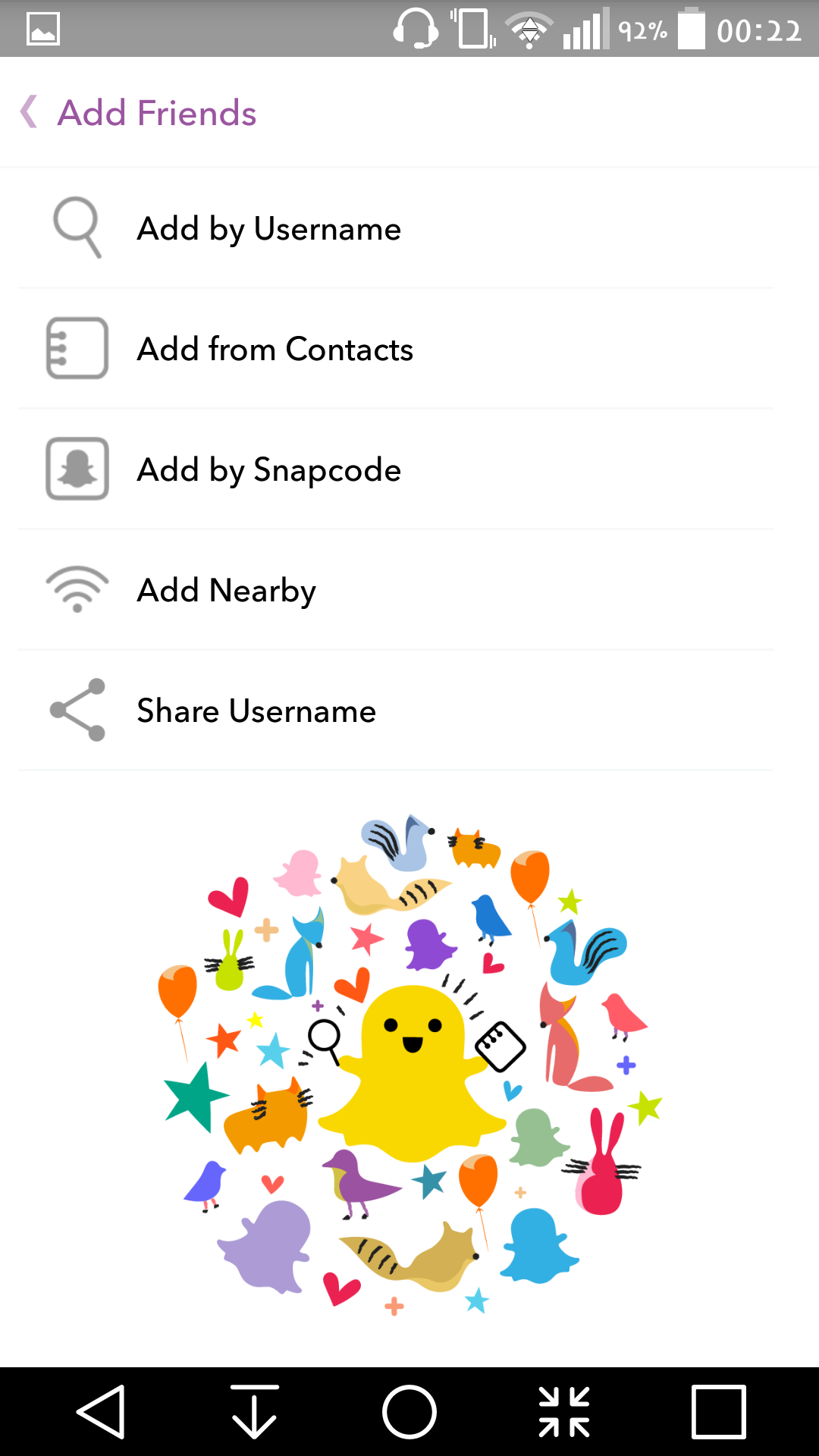 There's a good chance the people you want to add on Snapchat are already in your Contacts list. You can also add people by location, though. Just flick down from the main screen to bring up the profile display, then press Add Friends, then Add Nearby.
Change the Number of best Friends
You can see the people you message most frequently are automatically added to your list of Best Friends. And the number of friends on your Best Friends list is 3 by default but you change it to 5 or 7. It's a useful feature to enable it, Go to Settings > Manage, tap on # of Best Friends, and select either 3, 5, or 7.
Download Snaps To Your Device
On Android devices you can use Xposed modules such as KeepChat to automatically save received snaps, stories and sent snaps. The developers of KeepChat also claim that your friends will not receive any report of you taking screenshots of their Snaps. The KeepChat developers constantly update the module to ensure its compatibility with Snapchat's latest official updates.
Join Snapchat Beta
By joining Snapchat Beta, you'll get hold of early versions of the Snapchat app, you can sign up to Snapchat Beta from the Settings menu.
Double-secure your Snapchat account
To make your Snapchat more secure you're going to want to enable two-factor authentication. Go to Settings , then tap on Login Verification. This lets you enable security that will text a verification code to your mobile should someone try to use your account on another device. So if your phone suddenly receives an unsolicited Snapchat code, something's up.
Add Music to your Snaps
You can add music to your snaps. All you have to do is start the music playing in the respective app, then jump into Snapchat and shoot away. It does work with Spotify.
Get Profile GIF animation
From the main app screen, just flick downwards to bring up the Profile display then tap the yellow ghost graphic. This will bring up a shutter button. Tap that and a five-frame exposure will kick off. It's a bit like a virtual photo booth. You have just under a second between exposures.
Delete Snapchat Account
If due to some reasons you want to delete your account. Go here (make sure to log in first) and you'll see that your username has already been filled in the box, so you only need to enter your password and click on Delete My Account to do just that.
Wanna share some more with us? Feel free to drop a comment below, Thanks!