The Xiaomi Mi 5 review and specifications are here. The previous Xiaomi Mi 4 was without any doubt a design conscious and powerful smartphone but after more than 18 months Xiaomi Mi 5 is introduced at WMC 2016 in Barcelona. Xiaomi smartphones come up in three versions standard, high and Exclusive or pro version. Xiaomi Mi 5 is a stunning smartphone , its design and hardware is impressive , so here lets take a deep look at its specs and design features.
Xiaomi Mi series has really made an imporvement and slowly making its way to the top in the battle of Smartphones. Let's talk about its new flagship Xiaomi Mi 5 review and Specifiactions.
Xiaomi Mi 5 Review and Specifications
The Xiaomi Mi 5 is a successor to the Xiaomi Mi 4 and today we will talk about some of its specs features and review. So, have a look at the Xiaomi Mi 5 review and specifications and let us know in the comments what you think of this phone.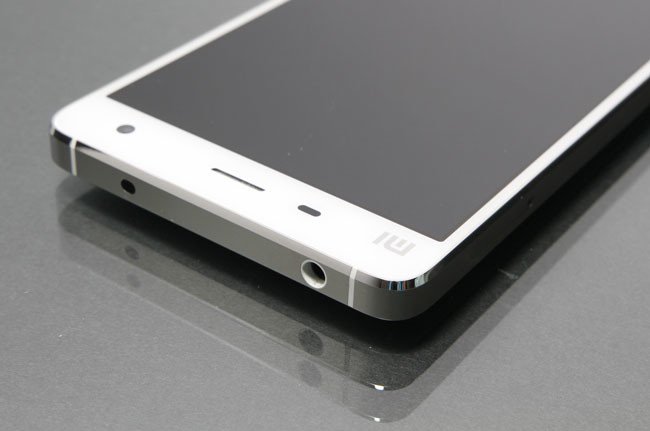 Xiaomi Mi 5 Design
When it comes to Xiaomi Mi 5 design it is beauty. Xiaomi Mi 5 has an elegant and beautiful design , about the design Xiaomi said that the successor to Xiaomi Mi 4 took more than 18 months because of its design. Xiaomi Mi 5 has glass back and a metal frame . The weight is remarkably light 129g which is lightest flagship of recent times. Other design features include home button with finger print scanner like Galaxy S6 and camera lens position is similar to Apple iPhone 6.
Display of Xiaomi Mi 5
The Xiaomi Mi 5 has 5.15 inches IPS full HD display (1080p resolution) . The manufacturer has chosen wisely diagonal screen with an appropriate resolution, which offers more than enough pixel per inch on the display. The 3D graphics performance is much better with an awesome brilliance in MIUI 7 colours interface. The Xiaomi Mi 5 has a very good 600 nits of brightness ( Galaxy S7 has 900 nits). It uses a 16 LED lamp technology. These features are enough to make screen legible under intense light conditions. Overall the viewing experience on Xiaomi Mi 5 makes photos and other multimedia viewing impressive and beautiful.
Camera of Xiaomi Mi 5
Xiaomi has a 16MP primary camera , its camera has Sony's IMX298 camera sensor and Mi 5 is the first to feature this sensor. It has features like phase detection, auto focus and DTI pixel to pixel isolation. The DTI pixel to pixel feature is modern method and was first of all used in Apple iPhone 6 . Xiaomi Mi 5 has an f/2.0 aperture which is standard , neither too fast nor too slow. The front camera has pixel count of 4MP, Xiaomi Mi 5 back cam can make videos of 4k resolution and both front and back cameras can record in 720p and 1080p.
Hardware Xiaomi Mi 5
Xiaomi Mi 5 has Qualcomm snapdragon 820 chipset processor which is made on cutting edge 14nm fabrication process. It is 2.1 GHz and supported by 3GB of RAM in standard 32 GB and 64GB versions and 4GB in pro or exclusive model version. The snapdragon 820 will perform faster and overheating problems won't be there like plagued in 810 Chipset in 2015 in various devices. There is everything in Qualcomm snapdragon 820 what you may think about. Xiaomi Mi 5 has 4G connectivity , dual sim and VoLTE tech (better voice audio quality).
Software Xiaomi Mi 5
Xiaomi Mi 5 runs latest Android version 6.0 Marshmallow, It comes with MIUI 7 interface. The app drawer is not present in this interface like other Chinese devices, downloaded apps will appear on home screen and you group them into folders . It has 5 different themes and other customisation buttons too.
Battery
Xiaomi Mi 5 has 3000 mAh long battery like Samsung Galaxy S7. It is large enough that you can spend your free time in entraining yourself. Additionally Xiaomi Mi 5 also supports quick charge 3.0 which increases battery charging speed up to 20% . Overall it is a good phone to keep with reasonable price with cool features and specs , which is a great thing. Xiaomi is competing with Samsung , LG and iPhone and presenting us excellent flagships of 2016.
This was our Xiaomi Mi 5 review. What do you think about this smartphone tell us in comments. Don't forget to share it and subscribe to out blog. Sharing buttons are below and subscription box is at the end.