You certainly have an Android Phone and you are thinking about which apps should i install on my Android phone. No need to worry, i will show you some essential best apps for android you must have on your phone. Apps are the legs of your android without which your android cant't run. There are many apps, some are for fun, some are useful but there are also some apps which are necessary for your android. Today i will show 9 best apps for android you must have on your phone. If you bought a new Android phone or it is old, these apps should definitely be on your Android phone.
So, dears, below is the list of 9 Best Apps for Android you must have on your phone. All the apps are completely free. So, have a look at our list of must have best apps for android, hope you will like it.
9 Best Apps for Android
Your android should have these 9 best apps. These are useful for every one. These apps will make your android easy to use and at every point you will be needing these apps. These apps are the frequently used apps on the android and every android phone should have them. You can install these apps from Google Play Store.
Below is the list of 9 Best Apps for Android you must have on your phone. Have look at it.
1-) Chrome Browser-Google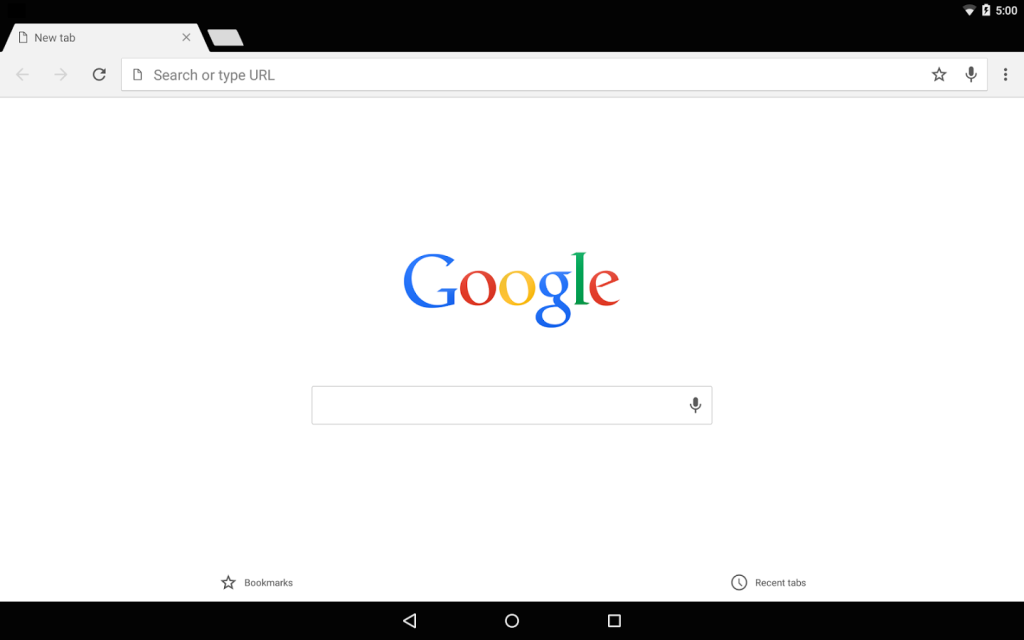 Chrome is by far the best browser developed by Google, the most popular windows and android browser all over the web. Chrome is very elegant and fast web browser with unique and friendly design, optimized for both android phones and tablets. Chrome brings open tabs, recent searches and bookmarks. I am using Chrome browser for a very long time on my phone, tablet and PC and trust me the browsing experience is simply awesome. Chrome comes with all the flash plugins installed. If you are web searcher then you should install Chrome browser on your Android. With Chrome browser you can surf web privately with incognito tab and open as many tabs as you like. Chrome browser also has some intuitive gestures like swipe to close the tab, voice search and more.
So, for browsing your Android should have Chrome Browser for faster and easier web surfing.
Download from Google Play Store.
2-) App Locker | Protect Privacy
App Locker is an app which protects your privacy by locking the app. Every one has private data on his phone like pictures, videos, contacts, messages etc. If you want to keep your privacy then App Locker is the best. App Locker is a light app and i won't slow down your phone. You can use App Locker for adding security to the app you want to keep private e.g if you want to keep your messages private then you can lock the messages app on your phone using App Locke and no one can open the messages until he knows the password. Basically App Lock will ask you to draw a pattern for adding security to the app. So you can lock every app you like and then you can open it by drawing your secret pattern.
Download App Locker on Google Play Store from below.
3-) 360 Security – Antivirus Boost
Want to speed up your android, the only solution is 360 security app. 360 security app maintains your android by clearing your phone's ram and removing  malware from your phone.  360 security app protects your phone and boost its performance. You can also free up your phone's storage used by unnecessary apps using 360 security. 360 security removes all the trash and unnecessary apps from the phone and make the phone clean. You will really notice change in your phone's behaviour and response after installing this app. The app is completely free on Google Play Store and its rating is 4.6.
Download from Google Play Store
4-) IMDb Movies & TV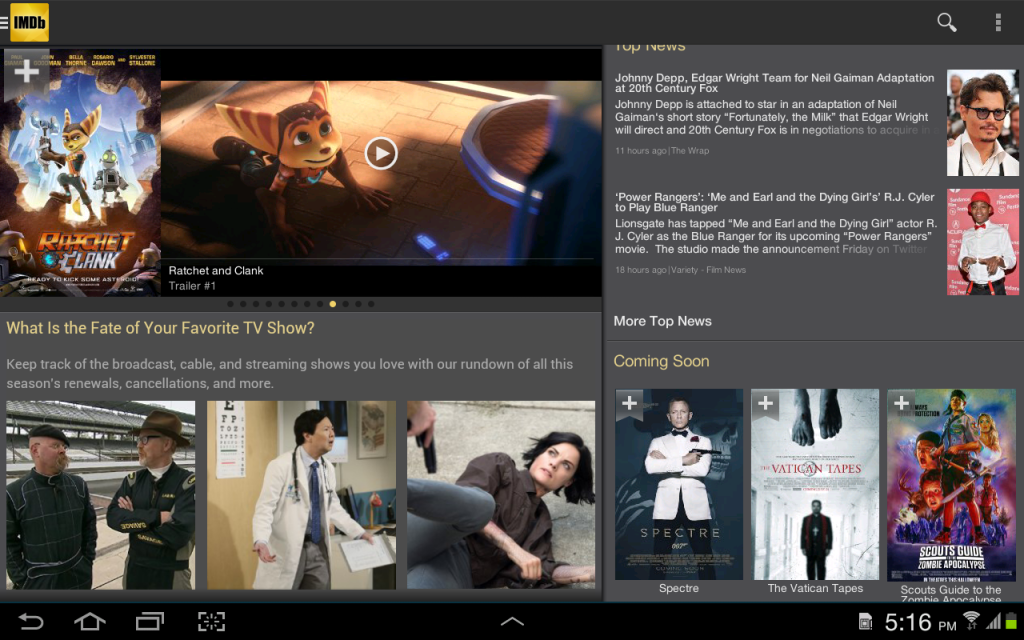 IMDb Movies and TV is an entertainment app designed to rate all the movies and tv shows.IMDb tells the new and upcoming movies and tv shows and their popularity. You can search any movie on IMDb and view its rating, details, actors, directors and its plot. IMDb also gives the information about celebrities and your favorite stars. You can review your favorite film actors and find their movies. So, IMDb is a use full app which gives reviews of movies, tv-shows, celebrities and film stars. Its rating is 4.3 on Google Play Store.
Download it from Google Play Store.
5-) MX Player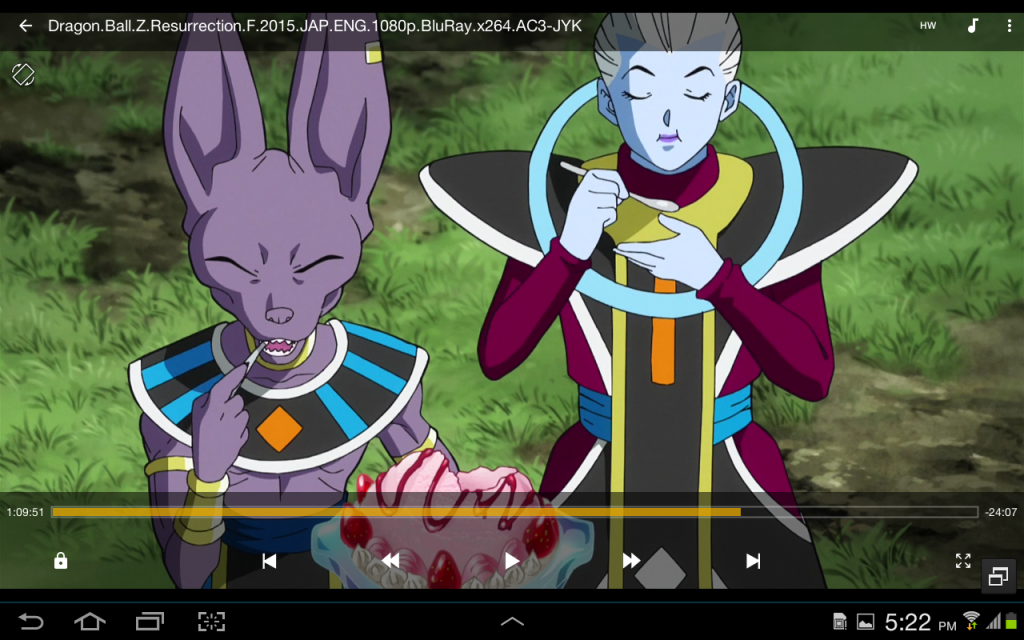 MX Player is a popular media and video player designed by J2 Interactive. MX Player is the best video player for your android. Its design and performance is excellent. It can play resolution many video formats. MX Player is the best way to enjoy you movies. It has a lot of features like pinch to zoom, kid lock, swipe to increase and decrease volume, swipe to increase and decrease brightness, 32 and 64 bit color, multi core decoding etc. The design and user experience of MC player is simply awesome and that's why it is the widely used video player on the Android OS. MX Player is free on Google Play Store and its rating is 4.4.
Download from Google Play store.
6-) Super Backup : SMS & Contatcs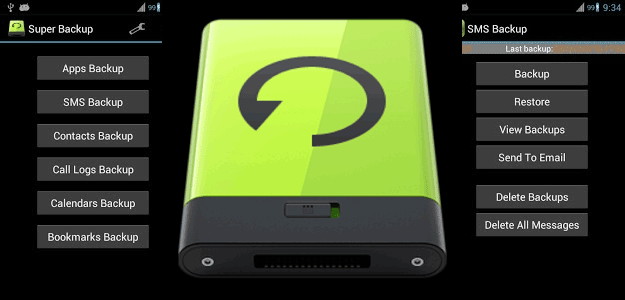 Super Backup is an app that can create your contacts, sms, call logs, apps and bookmarks backup. A very useful for saving the data from loosing. You can create the backup of your important data using Super Backup app so that if you lose all your data then you will be able to restore it. You can save your back up in your computer and you can restore it whenever you need with super backup. So, Super Backup can backup your data and also enables you to restore that data. It is free on Google Play Store with 4.4  user rating.
Download from Google Play Store.
7-) Backgrounds HD (Wallpapers)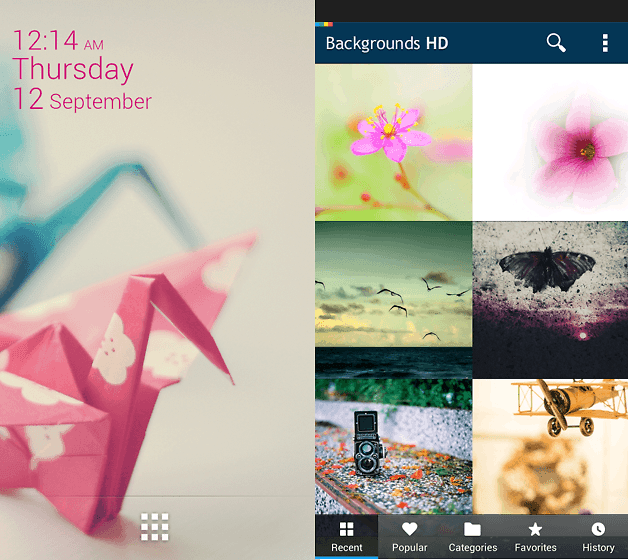 A cool free wallpapers app for your android phone with thousands of HD wallpapers. If you are tired of finding the beautiful wallpapers for your phone then Backgrounds HD (Wallpapers) will solve your problem. You can find large number of cool free wallpapers of your choice from this app. Backgrounds HD has the collection of wallpapers from the artists all over the world and it is the best app for getting free wallpapers. The app provides high-resolution wallpapers for phones and tablets. Backgrounds HD (Wallpapers) has a collection of more than 8000 awesome free wallpapers.
So, guys if you want free stunning wallpapers to customize the look of your android then Backgrounds HD (Wallpapers) is the solution. It has an amazing rating of 4.6 on Google Play Store.
😎 Candy Camera for Selfie
The best selfie taking app I have ever used. Candy Camera is a camera for taking beautiful cool selfies. It has beautiful live effects for taking selfies. Moreover there are additional editing tools like Slimming, whitening, concealer, lipstick, blush, eyeliner, mascara etc for making the selfie more beautiful. The Candy Camera also has many stickers and styles for photos at different occasions. So, Candy Camera is perfect for taking selfies with beautiful effects and style. Candy Camera is free on Google Play with rating of 4.3.
Download from Google Play
9-) Show Box – Watch Movies & TV Shows
Show Box is a free app for watching movies and TV shows. It has all the Movies and TV-Shows that you want. The best thing is that streaming is awesome without any interruption. The app is updated daily with new movies and TV episodes. All the movies and TV-Shows are in HD quality but you can play them in normal quality if your connection is slow. With wide variety of movies and TV-Shows Showbox gives the option to download any movie or tv-show you want.
The design of this app is brilliant and this is the best app for all who want online movies and tv-shows. The negative point is that it is not available on Google Play Store but don't worry i have putted the link below to download this app for free on your android.
So guys that was our list of 9 best apps for android : you must have on your phone. Hope that you like it. Bye guys, May you be happy always!!.