After spending some time with the previous Android version Lollipop Google finally announced the new latest version of Android known as Android M or Android Marshmallow version 6.0.  The Android M went under 3 developer preview releases and tested on Nexus 5, Nexus 6, Nexus 9 and Nexus player devices. Android M was first released in 28 May, 2015 which had the Build number MPZ44Q and the third preview was released in August 17, 2015 of Build number MPA441 which had many fixes and problems solved. The final Android Marshmallow came out after three developer previews. Google announced the roll out of Android 6.0 Marshmallow officially on September 29 at a special occasion.
The new Android Marshmallow update should roll out till now to Google's Nexus devices according to the general trend of the Google and then it will release for some specific other devices. You all will be waiting to know that what Android M will bring, will it be completely different from Lollipop or some of the functions would be changed, honestly guys i think that we will be much pleased when we'll get our hands on the new 6.0 Marshmallow. I am searching about Android Marshmallow that what did it bring and what is its features, functions, characters and all i could find about Android Marshmallow. So, from my experience i can tell you that Android Marshmallow is completely different from the previous Android versions and it has a lot of new features, performance upgrades, battery improvements and much more so , it'll be a completely new experience for us to taste the new Android M update.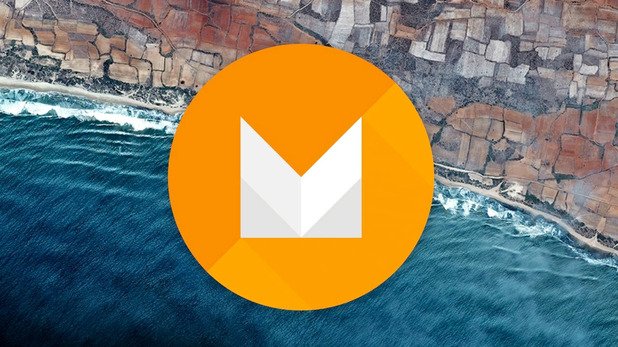 Today i'm gonna show you the new Android Marshmallow features and what is different about Android Marshmallow and previous Android versions.
Android Marshmallow, what's new
Android Marshmallow is completely new and different and new from the previous Android versions. The previous versions of Android were somehow similar to one another but this time this is nit the case. Google has taken the Android Marshmallow update to the new level. Marshmallow is completely new and different with a ton of performance improvements, power improvements and a lot of features.
The user interface is changed. App drawer is completely different from the previous versions. In the Android Marshmallow update there are two background themes black and white, we can change the background to dark also. The new 6.0 allows us to rotate home screen, in the previous versions the home screen was not rotate-able but in Android M the home screen can rotate. There are a lot of other features in Android Marshmallow which i'll be discussing today.
"Let's begin with Android Marshmallow features with those on the top that Google has mentioned for Android Marshmallow."
Android Marshmallow Features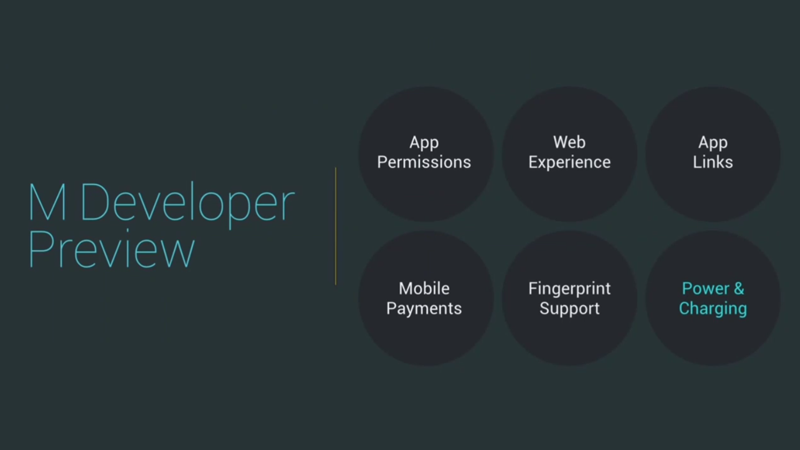 1-) Application Permissions (app permission)
The first and the most useful feature is Application permissions. The Android M gives you full hold of your apps and data. Now you can grant application a permissions according to your own decision. Android M brings a new reconstructed App Permission function, apps cannot be granted permissions by themselves only a user can accept or deny the app permission. Like for example if an app wants to use you phone's mic or camera than you will be prompted by a permission to use the camera or a mic and you can accept or deny the permission according to your will. You can arrange apps permissions in Settings if you want and can see the apps that are allowed permissions.
The app permission is a positive step in the Android M update because user has a right to grant or deny an app a permission as if there is a spam app that is asking for permission so a user may deny that permission.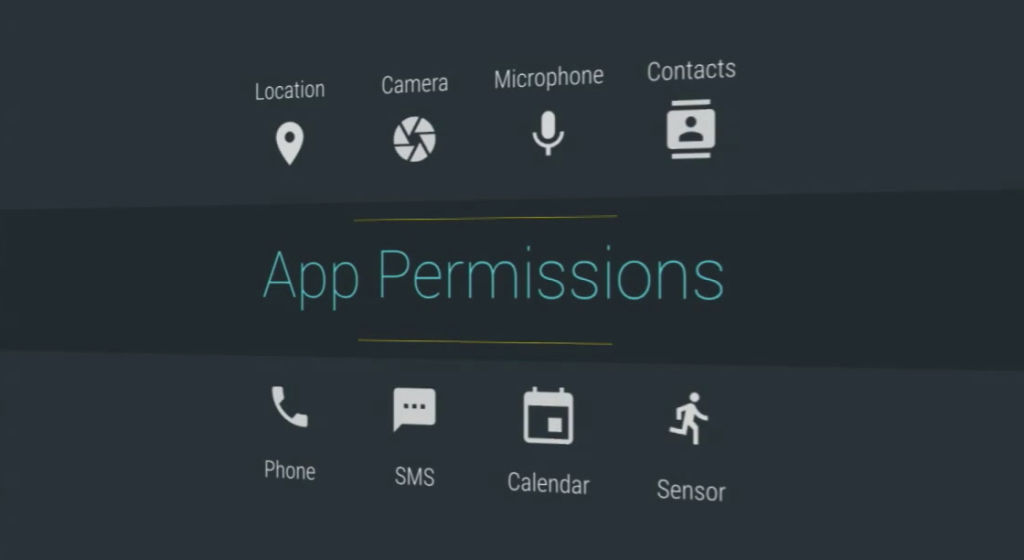 2-) Power Management  "Doze"
Android Marshmallow features a new function of power saving named "Doze". It is feature in which if a device is on standby mode and not being used then it will alternatively enter into a special low-power condition where all the background processes, data, connectivity are restricted and only necessary tasks and notifications are active. So, this is huge improvement in power management of new Android M version and trust me there will be a massive increase in battery performance of devices running on Android 6.0 Marshmallow.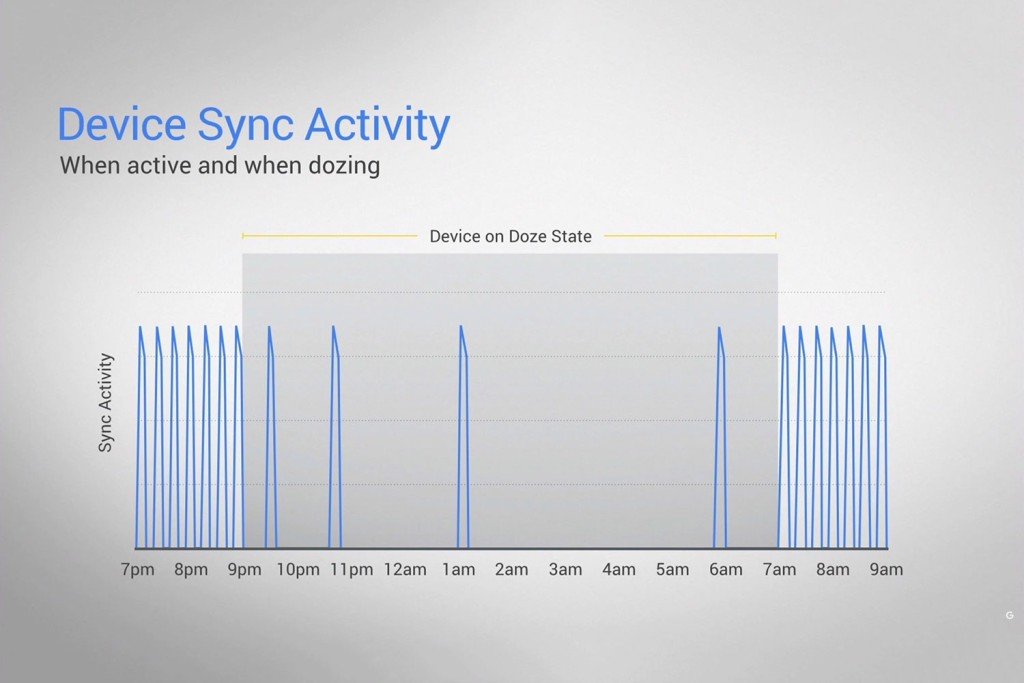 3-) Fingerprint Support (enhanced functionality)
In the new Android Marshmallow Google has enhanced the functionality of Fingerprint support. Fingerprint will not only work with lock screen, it will work with other system tasks. Fingerprint will work with other third party apps for verification and authentication and google also mentioned that Fingerprint can be used as a verifying agent to make app purchases from Google play store or Android Pay. But fingerprint support is only for devices which have fingerprint sensor.
Seems like Google has taken up this update to the new level. Thanks to Google.
4-) Mobile Payments
Google has introduced the new Android Pay which is Mobile payments platform. Android pay is very easy and simple to use. Android pay is made for the comfort of the user to make the mobile payments easier. Android pay uses the credit card to make payments fro products. Android pay is compatible with NFC enabled devices because it uses Near Field Communication (NFC) to transfer card information facilitating funds to the retailers.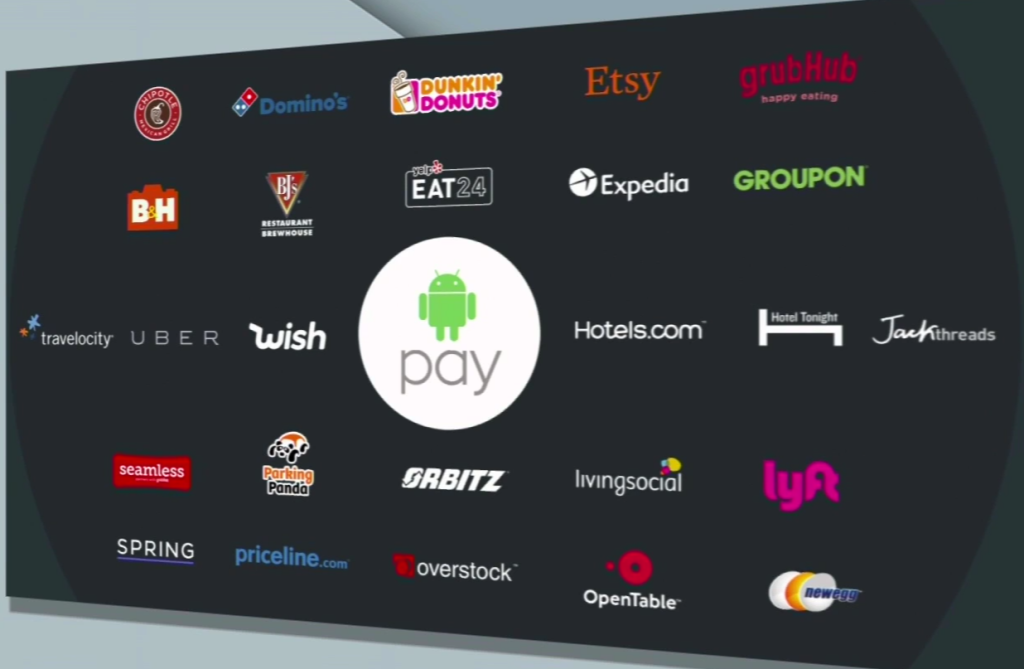 5-) App links
App link is a new feature in Android M. In the previous versions of Android whenever there appeared a web link it didn't know where it should open and a box always came up to open a link in browser, you tube or some other. So, Google solved this problem in Android M update, now if you see an app link you simply tap on it and it will open at its destination without disturbing you meaning that if you open You tube link it will directly and on You tube without appearing in a dialogue box full of options to open link.
6-) Web Experience
Google has offered a new web experience in Android Marshmallow. Customs tabs is a new feature in Chrome. Google custom tabs can be opened any time either if you are in an app you can open the custom tab directly on the top of that app instead of going back and open Google chrome separately. Chrome custom tabs also has a new function to pin the link in the selected app, e.g if you have opened custom tab in twitter then you will see a twitter share button to share the link in twitter. Chrome Custom tabs have auto sign in, saved passwords, autofill and multi process security functionalities.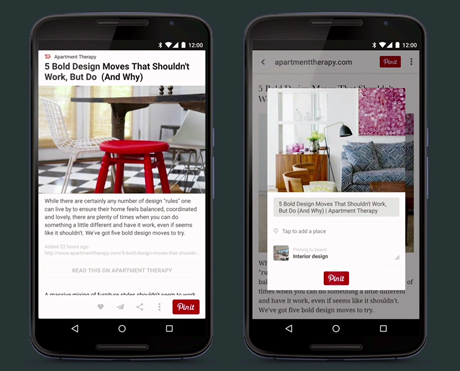 7-) USB Type-C
Android Marshmallow has the ability to support USB Type-C devices. USB Type-C is a function which allows the devices to charge another device. USB Type-C is a specification for reversible-plug connector for USB devices. Google has really made effort in bringing Android Marshmallow update because it has enormous features and improvements. I think USB Type-C is the best one.
Other Features in Android Marshmallow
Auto Backup of Apps
Android Marshmallow features the auto backup of apps. You will no longer loose your app data. In marshmallow Apps user data automatically backs up whenever WiFi is connected. Every app has a space up to 25 MB in Google drive for backup which is separate from user's Google Drive storage section. So whenever your app deletes accidentally, on re installing its data restores and app comes to its original position.
New Apps Menu
Android Marshmallow has a new Apps menu which is completely different from the previous android versions. In the previous versions the apps menu was transparent but in Android M the apps menu is white from background which gives a pretty cool look to the apps. In the previous version apps were scrolled horizontal but in Android M apps are scrolled vertically. There is also a search apps slide at the top.
Google Now
Android Marshmallow comes with all new  fully improves Google  now. You can now use Google Now at every point. You can take suggestions, answers and many more from Google Now. If you are texting your friend about a dinner tonight than you can simply long tap on home button Google now will appear and you use to get info of nearby restaurants. In short we can simply say that Google Now has become the informative partner of us.
Google Now is also upgraded with a new feature called Now on Tap which supports 100 apps. Now on Tap provides the relevant content according to your condition. If you are in a certain app listening to a music than you can ask what is this song and Now on Tap will tell you the name of that song and even its singer.
Cut Copy and Share Feature
In Android Marshmallow there is simplicity for copying, and sharing any text. This feature is very useful. When you select any text or link three options automatically appears showing cut, copy and share options for the selected text. So, a user can very easily copy, cut or share the selected text. This is a very minor change but most commonly used feature.

Home Screen Rotation
In Android Marshmallow now there is finally a feature of rotating Home Screen unlike previous versions of Android. Android Marshmallow has brought a lot of stuff. Many new features, upgrades and improvements and all the credit goes to the only one Google.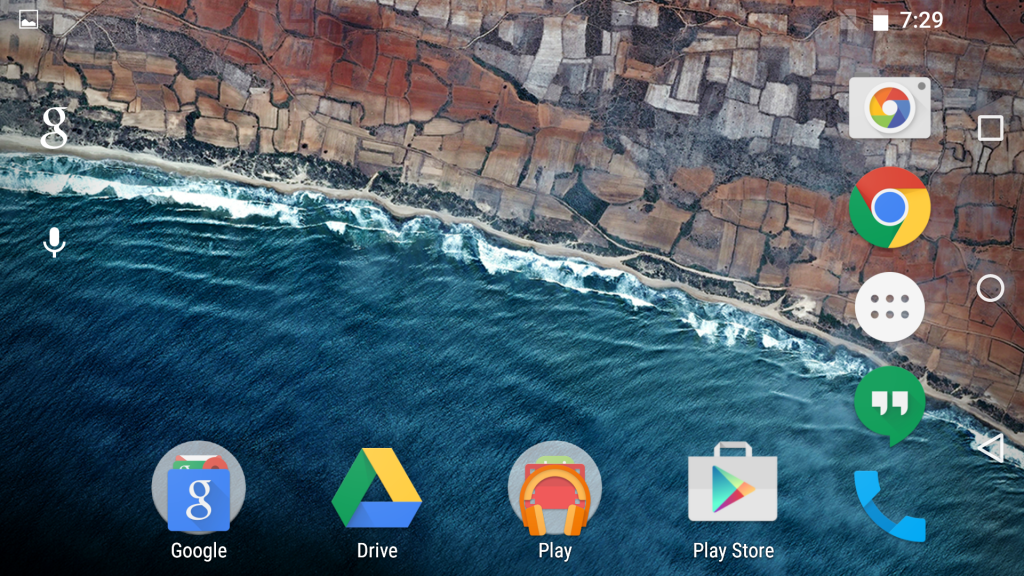 So guys that is all for today. I hope that you got all you needed about the Android Marshmallow. Android Marshmallow is such a great and amazing update and all the credit goes the one and only Google.
---
Like, subscribe and share please. Thanks, Enjoy.
---