LG G5 is one of the most popular Android phones in the market and thousands of people are using it. It comes with Snapdragon 820 chipset, Quad-core (2×2.15 GHz Kryo & 2×1.6 GHz Kryo) CPU. Runs Android 6.0 Marshmallow out of the box. A 5.3 inches LCD display with a resolution of 1440 x 2560 and 4GB of RAM. Now, you must be looking for LG G5 Custom Roms. Some users want to install custom ROMs on their phones to enjoy more freedom.
Custom ROMs
ROMs are general a skin over the stock android interface. Many different manufacturers have different skins, with little to too much of optimizations and customizations of the default android. This skin is called the ROM. The thing I like about custom ROMs is you can remove bloatware (apps come pre-installed on devices). There are tons of other features you'll see, once you flash a custom ROM.
Disclaimer
You need to flash these ROMs at your own risk as we would not be responsible for anything that happens thereafter.
Pre Requisites:
Make sure that the phone has been properly charged.
The data on the phone may get deleted, so make sure that you get a secure backup before you begin.
You need to have root access on the device, to Verify Root Just Download Root Checker app.
You also need an updated custom recovery installed on your device.
This is a list of the ROMs available for your device. To  increase the performance and add many customizations and features. Before you begin with the procedure to flash the ROMs on your phone, make sure that the phone has been properly charged, and the data backed up.
Resurrection Remix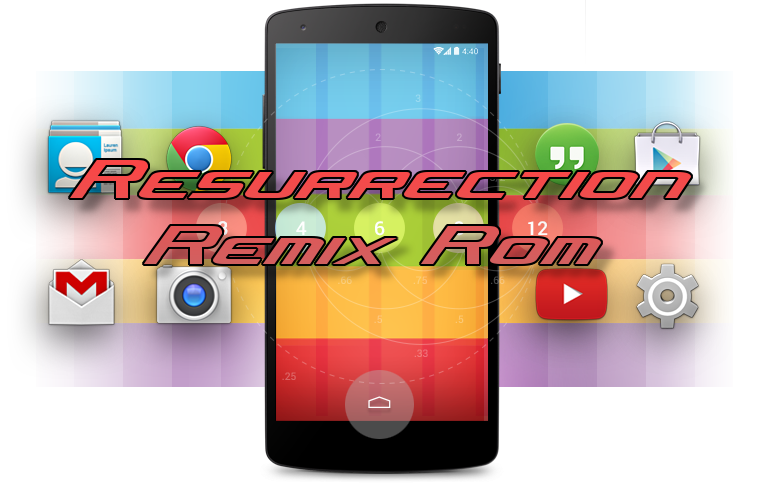 Resurrection Remix is one of the most popular ROMs available for most popular devices. This ROM is known for its simplicity, stability and customizability. Resurrection Remix is a combination of CyanogenMod, Omni ROM, Original Remix and Slim ROM.
To install the ROM visit the link
Fulmics ROM
This ROM is designed specifically for the LG G5, and it fully ports the LG UX 6.0 – from the LG G6 flagship – to the older smartphone. Basically, it brings Android 7.0, the full LG UX 6.0, stock kernel, and even Google Assistant built in.
XDA developer " xpirt " also put in his "Fulmics Tweaks", which brings a lot of tweaked features to the UX. Some of these include aesthetic tweaks like rounded corners and expanded notifications, to functional tweaks like different uses for the volume buttons and waking when the phone is unplugged from the charger.
To install the ROM visit the link
Genisys
Genisys has little enhancements in actual appearance and utility, but the increased battery life and stock-like experience can often be hard to beat. You can see full ROM information here. On top of the actual ROM file, you'll need a custom bootloader for Genisys. You'll also absolutely need an unlocked bootloader.
To install the ROM visit the link
LineageOS
Formerly known as CyanogenMod, LineageOS is one of the most popular ROMs for Android devices. It focuses on stability, variety, customization and simplicity. It has all the best things that CyanogenMod offered.
To install the ROM visit the link Download LineageOS
Fluence
You must download the base ROM and then a patch for it. Whilst this means a slightly longer setup phase, it creates an easy alternative for swapping and switching between different ROMs. One of the greatest things about Fluence is the greater level of control that is lended to the user. With Fluence, further system sounds can be muted, audio quality is improved and new options are available in the camera.
To install the ROM
Download the HD Kernel and HD ROM files for your phone model (H830 or H850)
Download the Fluence_HD_Patch_14 file
That was our list of various custom roms available for LG G5. If you have any doubt or any other suggestion of a rom, which should have been included in the list, then do tell us.