Last Updated on Jan 01, 2022: Uncover Jailbreak iPA updated to v8.0.2. Download the latest ipa file and jailbreak your phone.
Unc0ver Jailbreak has just been recently updated to support the latest iPhone and iPad models. This update has just been recently released and adds support to the above said iDevices. The current version is Uncover 8.0.2 ipa.
Saurik is surely working on updating Cydia to support the latest jailbreaks like uncover. Soon we will see a fully functional working substrate and then you'll be able to install tweaks. However, if you still want to give it a try. Here is the full method and download link for Unc0ver Jailbreak iPA.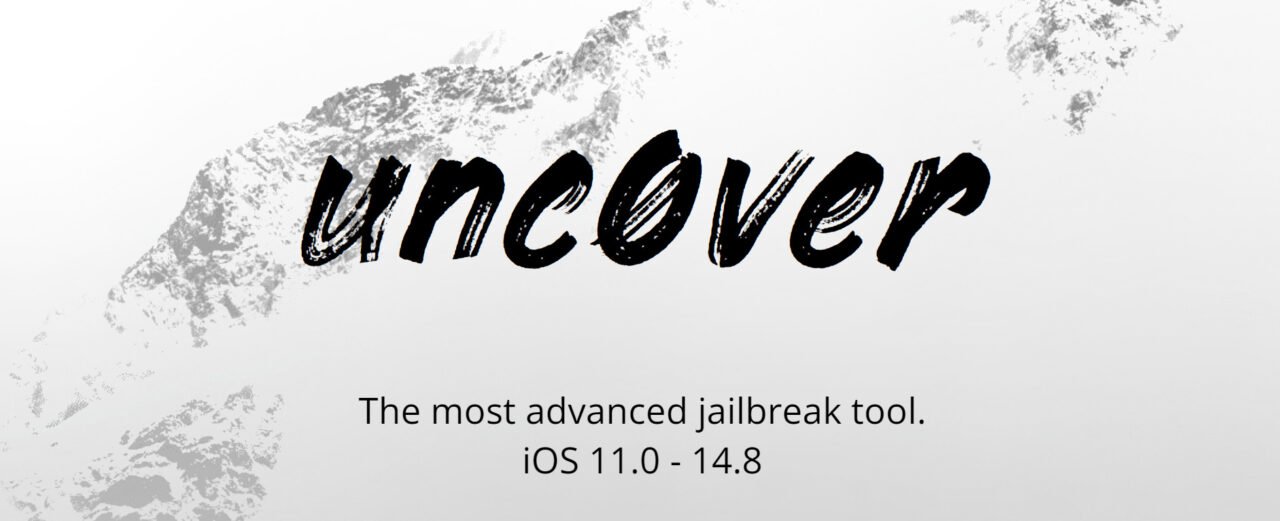 Unc0ver Jailbreak for iOS 11 – iOS 14.8
So, uncover ipa jailbreak is the only stable jailbreak for latest iOS devices. You can install this jailbreak app on your iPhone, iPad or iPod. The download link is given down. You have to sideload the unc0ver ipa app using Alstore. Now one thing you need to keep in mind is that ipa apps will stop working after 7 days. So you would need to resign them using Altstore every 7 days.
Compatible Devices
iPhone 12/12 Pro/12 Pro Max
iPhone 11
iPhone 11 Pro
iPhone 11 Pro Max
iPhone XS
iPhone XS-Max
iPhone XR
iPad Pro (11-inch)
Third generation iPad Pro (12.9-inch)
Download Uncover Jailbreak iPA
You can download the latest uncover jailbreak from below link. If the lint is not working then inform us in the comments section.
Downlaod: Uncover Jailbreak.ipa
Follow Uncover Jailbreak official development site at, unc0ver.dev
Uncover Jailbreak for iOS 15 is currently not relaesed yet. The final iOS version is 14.8 which supports Unc0ver jailbreak. So, you probably have to wait untill uncover iOS 15 is relaeased
What's New in v8.0.2
Add exploit guidance to improve reliability on A12-A13 iPhones running iOS 14.6-14.8
Fix exploit reliability on iPhone XS devices running iOS 14.6-14.8
| | |
| --- | --- |
| App Name | unc0ver |
| Package | IPA |
| iOS Version | iOS 11 to iOS 14.3 |
| App Version | v8.0.2 |
| Size | 51 MB |
| Updated | Jan 1, 2021 |
Install unc0ver Jailbreak iPA on iPhone, iPad, iPod
Cydia Impactor may not be working. Use Altstore to Sideload iPA Apps
Download unc0ver Jailbreak ipa package from below download links.
Now Install Cydia Impactor on your PC.
Connect your iPhone or iPad to PC.
Open cydia impactor. Navigate to unvover ipa file.
Drag that file and drop on cydia impactor. Now it will ask you to log in.
Log in to cydia impactor with your apple id.
After that, rootless jailbreak will start installing on your phone, Wait for few minutes.
When done, disconnect the phone.
The app is installed on your phone but it will not work. So, the last step you have to do is to trust the developer profile of the app. Only after that the app will work properly. For this do these steps.
Go to Settings>>General>>Device Management or "Profiles and Device Management".
Here you will have trusted and untrusted profiles of apps.
Trust the profile of the app you just recently installed.
Now launch the app.
You are good to go now.
How to use Uncover to Jailbreak your Phone
Open up the installed app from your homescreen. And tap on the Jailbreak Button.
Wait for the exploitation. The tool will now perform operation on your device. To gain root access.
You will see "Exploiting…(1/48)" on the screen etc. Now wait for it to complete.
Done, you have succesfully completed the process.
If not , try again.
If you are having problems with Unc0ver Jailbreak ipa then comment down. We and others will try to help. Jailbreaking is a sensitive process and can result in screwing up your. Kindly proceed at your own risk.
Can we install Uncover Jailbreak without Computer?
Official installation method of uncover jailbreak requires PC. However you can find of 3rd party methods on google to install Unc0ver without PC.
Is Uncover Jailbreak Semi-Untethered?
The uncover jailbreak is semi-untehthered. You need to rejailbreak your device again every time it restarts.
Is Uncover Jailbreak Free?
Yes, this jailbreak is completely free.
Is Unc0ver Jailbreak Permanent?
Uncover jailbreak is not permanent. Every time your device restarts, jailbreak will vanish. You will have to upon uncover app again to rejailbreak it because it is semi-untehtered.