WhatsApp has some unique features and without a doubt it is king of all messenger apps. What I'm implying here is almost everyone who owns a smartphone uses WhatsApp. There are 10 percent of human beings actively using it every month. So, it's sure thing that some of the users face some Issues while using it. We are with some common WhatsApp problems on Android devices and their quick fixes.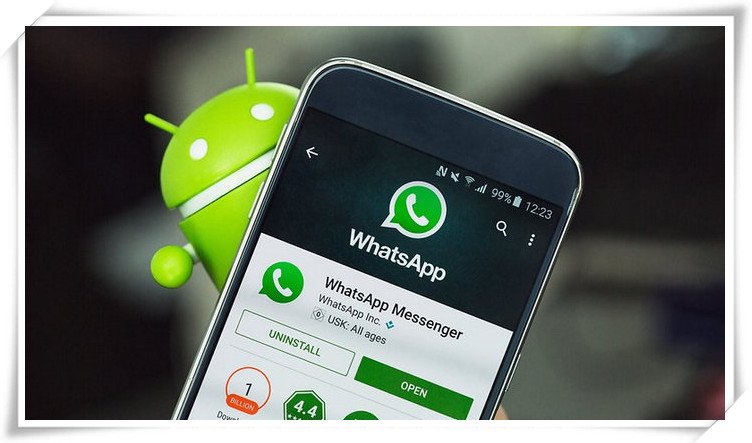 WhatsApp connection problems
If you're unable to send messages ensure that you have the latest version of the app. Secondly, check your internet connection, Wi-Fi or 3G (in Settings > Wireless and Network). Try clearing the app cache (Settings > Applications > WhatsApp > Clear Cache). If everything fails, uninstall the app and then reinstall it.
WhatsApp doesn't recognize my contacts
This is annoying and happens very often. Ensure that the number of the contact you're trying to reach is correct. Most importantly that they are currently using WhatsApp. Update your app if any updates are available. Make sure all of your contact groups are set to visible/viewable.
Can't install
WhatsApp does not support Android 2.1 and 2.2 anymore. You can check your phone's current Android version in Settings > About Phone. If you're running on higher Android version and still can't install the app then, make sure that Unknown Sources option is checked. Go to Settings > Security > Unknown Sources to activate it.
Activation code
If you're waiting for activation code and it never comes through, make sure you entered your number correctly and also that you chose the right country from the drop-down list. This is the country your phone number is from, not necessarily the country you reside in. If you still do not receive the code, try requesting a voice call.
Audio Hearing Problem
If you can't hear audio messages or WhatsApp can't play audio. This could be related to the proximity sensor that WhatsApp relies on. It is found near the front-facing camera on your phone, and detects when you're holding your phone to your ear. If the sensor is activated, audio will play through the ear speaker very quietly.
Can't download videos/photos
Go to Settings > Data usage and see if you only have media auto-downloads enabled when you're on Wi-Fi. If they are, you will either need to connect to a Wi-Fi network or enable auto-downloads on mobile data and/or when roaming.
Can't play video
There are two things you can try, first, check that Google Photos is up to date. Second solution is to go to Settings > Apps / > Google+ and press on Uninstall updates.
Can't see 'Last Seen' on WhatsApp
The Last Seen time stamp tells you when a user was last using WhatsApp. If you are unable to see the Last Seen timestamp in a conversation, it could be for a number of reasons. If you've disabled your Last Seen time in Settings > Account > Privacy > Last Seen, then you won't be able to see other people's Last Seen times, either.
The final reason is that a contact has blocked you. If your messages never get past the one gray tick, then this makes sense.
WhatsApp is blocked in my country
That's unfortunate, if WhatsApp is blocked in your country, there is a way around the problem, use a VPN.
What should I do if my phone is lost?
First, lock your SIM card by contacting your carrier. Once this is done, WhatsApp can no longer be activated on that device. Once you have a new SIM you can reactivate WhatsApp on your new phone.
Deactivat your account. Send WhatsApp a message asking them to deactivate your account. Send an email with the subject "Lost/Stolen: Please deactivate my account" to [email protected], and include your phone number.
Let us know in comments, If you're having other problems with WhatsApp that aren't listed here.