Its 2019. Android manufacturers have seemingly perfected the formula for stellar smartphones. Almost every flagship, even mid range and low end smartphone is now identical in every way. So in this era of exceedingly similar devices, how can a company differentiate its product from its rivals? By improving their Android camera app as well as top notch hardware.
And it is becoming more and more important for them to not only improve their camera hardware but also their Android camera app. But no matter how much effort they put in their offering, no one app is the Jack of all trades.
So here is our list of Top 5 Android Camera Apps that you can use instead of your phones built-in one:
1. Camera FV-5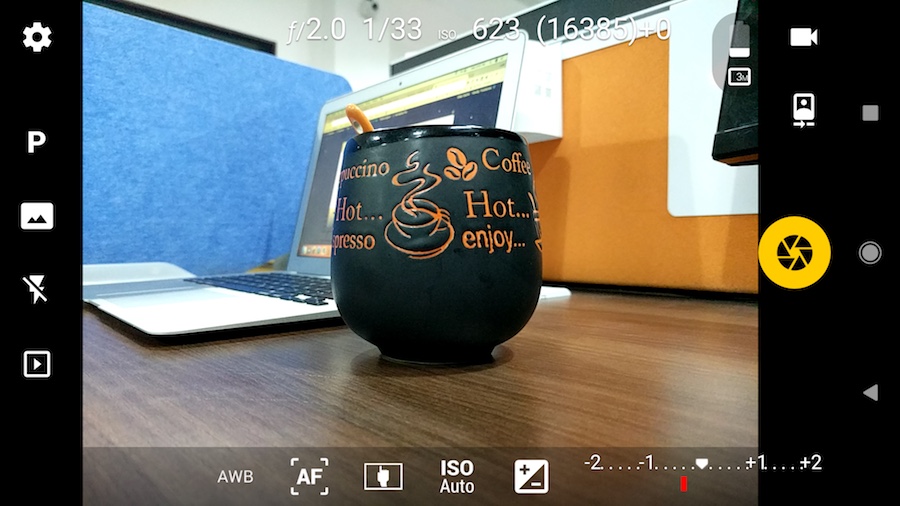 Camera FV-5 is one of the best substitute Android camera apps you can download. It is feature packed and provides full manual controls for those of us who like to have more control over their camera's output.
What it does best
Full manual controls like ISO, Focus, Exposure Compensation, White Balance and even Shutter Speed
Easy to use, intuitive interface
Where it falls short
The free version is very limited and only exports low quality photos
2. Bacon Camera
Don't judge this Android camera app by its name. We are not kidding, this is a really good alternative to your phones built-in app. The apps promise of providing manual controls for devices that don't even support Google's Camera 2 API is a big deal for owners of older devices.
What it does best
Full manual controls like ISO, Shutter speed, Manual Focus, White Balance correction and Exposure Compensation
Ability to save photos in RAW and DNG formats
GIF and Panorama support built-in
Where it falls short
RAW and DNG support only available for devices that support these formats natively
3. Camera MX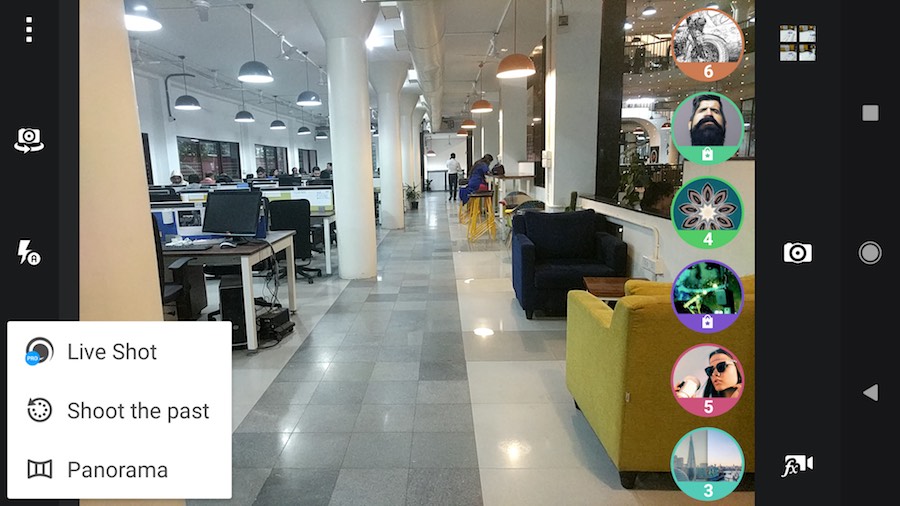 If all you want is a simple, easy to use Android camera app, look no further than the oldest guy on our list. Camera MX is one of the oldest camera app offerings on the Play Store. It boasts easy to use controls and doesn't require any tinkering with the settings to get good results.
What it does best
GIF mode to make GIF inside the app
Different shooting modes for different occasions
Photo editor comes bundled in the app
Where it falls short
No manual controls for more avid users
4. Filmic Pro
Filmic Pro is one of the most feature packed Android camera apps available. It offers various manual controls as well as live analytics to cater to the most avid of smartphone photographers. Although it is relatively new, the app already has a cult following.
What it does best
Manual controls allow for extremely fine tuning of photos
Live analytical data like a Histogram and RGB control
Dual exposure slider
Where it falls short
No free version and the paid version costs more than the competition
5. Google Camera
Google's official camera app promises ease of use coupled with some nifty features. The app is the same one as found on most of the company's devices. it boasts a clean design, intuitive interface and most importantly its absolutely free.
What it does best
Handy features like Video Stabilization, Lens Blur, and even slow motion on supported devices
Nice, clean design
Where it falls short
No full manual controls
Works only on devices running Android 7.1 or later
As evident from our list, there is no shortage of amazing Android camera apps that can substitute the one on your phone right now. No matter what your preference is, there is something out there in the Play Store waiting for you.
Found any app that you think should be featured on our list? Drop us a comment down below.