Soccer is the most popular sport on the planet. If you love football your smartphone or tablet can be the perfect companion to your passion. Whether it's checking scores, tweaking your fantasy team or pitting your wits against virtual opponents in games. With tens of thousands of apps to choose from, here's a handpicked selection covering iOS and Android.
Those of you who love soccer should check out, our list of top best football apps for Android and iOS. Let's have a look, shall we.
1.Forza Football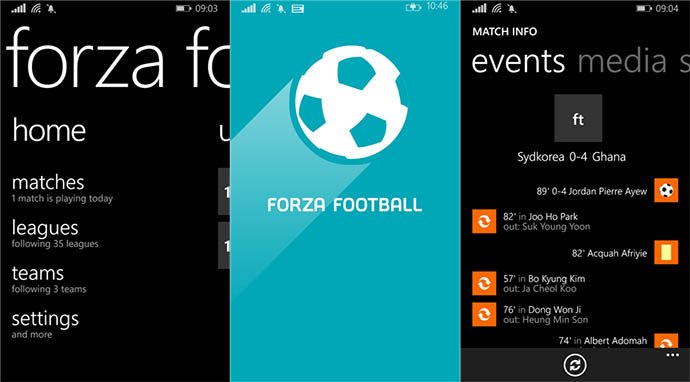 When it comes to live scores, line-ups, goal videos, tables, scoring charts, disciplinary/transfer news, Forza is on top. You start by choosing competitions and teams to follow in England, and can add individual matches that you want to get push notifications about as they play. It will canvas approval ratings of your team's manager, team and chairman throughout the campaign. You'll get a heap of information with Forza about Football.
For iOS
For Android
2. Onefootball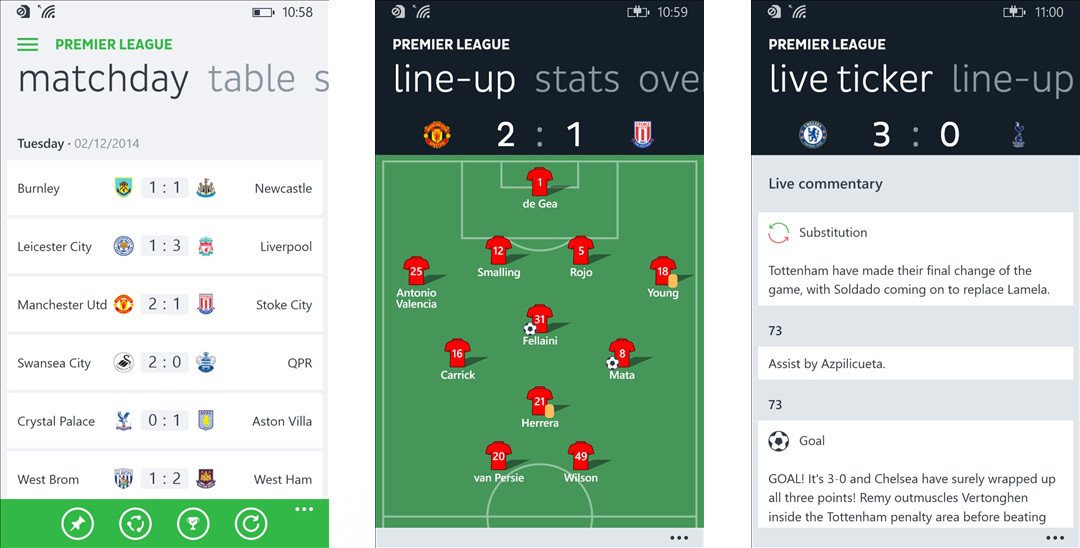 OneFootball is one of the best football apps that you can find for Android devices that allows to follow all of the soccer championships around the world: La Liga, Premier League, Lige A, Champions League, and, of course, the 2014 World Cup in Brazil. From push notifications and minute-by-minute commentaries to one-to-one and group messaging features to chat with friends, it's well thought out and neatly designed. The first thing that you have to do when you install Onefootball is select your favorite club and your national team.
You can also use that sidebar to quickly access all of the competitions, where you can see the results, the classification tables, the statistics about the high-scoring players, or each individual player's stats. It allows you to instantly get information about all of the games in any competition.
For iOS
3. Stats Zone
Fed by live Opta stats, you can number-crunch nearly every worthy data point you can think of (passes, shots, dribbles, etc and so on) for matches in the Premier League, La Liga, Serie A, Bundesliga, MLS and Champions League. It's an app FFT is rightfully very proud of there's nothing else out there that will allow you to dissect games quite like it. It taps Opta's database of match statistics. It is superb!
For iOS 
For Android 
4. Sky Sports
Sky sports, the official way for football fans in England to watch live Premier League games on their mobile devices. We all know that Stelling is the god of keeping track of all the games going on in the UK, and this app is your own pocket Jeff, without having to endure Phil Thompson shouting. The ability to tune in live on a smartphone or tablet rather than be tethered to your home television is welcome. The only app to have for all the latest scores and results.
For iOS 
5. Premier League
It's actually an official Premier League application, and it contains pretty much everything you need to know about the competition. But only the Premier League teams and players are included. The app is very well-designed and if you're a fan of Premier League, you'll certainly appreciate it.
6. Football on the TV (£0.69)
This apps lets you find out which matches are on the box and when, very fast. This simple but brilliant app lists all of the televised action for the whole season.
For iOS 
So, that was our list of best Android and iOS Soccer Football apps, which one's your favorite, tell us in comments. Wait! Don't forget to subscribe and share, Thanks!