The Unc0ver iPA Jailbreak has been updated to v3.5.6. It can now jailbreak the iOS 12 upto iOS 12.4 running on iPhone, iPad and iPod for both 32 and 64bit devices. Here I will share with you the latest Uncover 3.5.6 Jailbreak ipa file which you can install on your phone to jailbreak it. It works with iOS 12 running devices.
With every update, iOS is improving and its hard to find any exploit to jailbreak it, and that is why developers are taking so long to release their jailbreak tools. And this has also made a huge gap between the latest iOS version and the lower last iOS version that can be jailbroken. At this moment iOS 12 is pretty old and almost all devices are on iOS 12.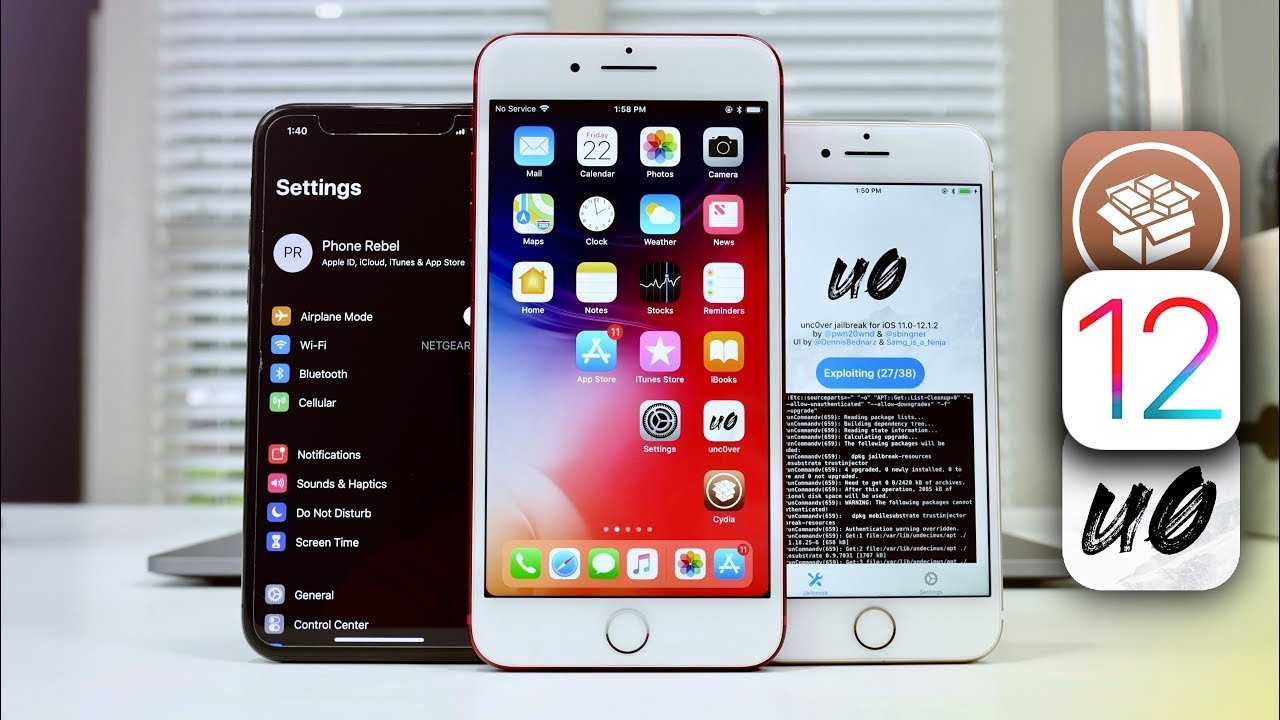 Uncover 3.5.6 Jailbreak iOS 12.4
The latest verison of Unc0ver ipa jailbreak can now be used to jailbreak iOS 12.4 running devices. You can follow the instructions here to jailbreak your phone.
It's a semi untethered jailbreak. Meanwhile, Electra Jailbreak has also been updated for iOS 12, 12.1, 12.2, 12.3, 12.4 jailbreak capability, so it is upto you which one you wanna use.
Unc0ver Jailbreak Compatibility
Unc0ver iPA works with
iOS Version
iOS 12
iOS 12.1
iOS 12.2
iOS 12.3
iOS 12.4
iPhone Models
iPhone 5S
iPhone SE
iPhone 6/6 Plus
iPhone 6S/6S Plus
iPhone 7/7 Plus
iPhone 8/8 Plus
iPhone X
iPhone XR
iPhone XS
iPhone XS Max
iPad Models
iPad Air
iPad Air 2
iPad Mini 2/ Mini 3/ Mini 4
iPad 9.7 inch
iPad Pro 9.7 inch
iPad Pro 10.5 inch
iPad Pro 12.9 inch
iPod
Unc0ver 3.5.6 IPA Jailbreak Download
Uncover Jailbreak Github Repository Here
How use Unc0ver IPA to Jailbreak iOS 12 -12.4 on iPhone, iPad, iPod
Download latest Unc0ver ipa file from above download link.
Download Cydia impactor.
Now launch cydia impactor.
Connect your iPhone, iPad or iPod to the computer.
Drag uncover IPA jailbreak file on to cydia impactor.
Login with your Apple ID.
Unc0ver iOS Jailbreak will now start installing on your phone.
When it finishes, disconnect your phone from the computer.
On your phone, Go to Settings>>General>>Profiles & Device Management. Here trust the profile on newly installed Uncover jailbreak app.
Turn off any internet (WiFi or Sim Data) on your phone.
Launch Unc0ver Jailbreak app.
Tap on the jailbreak option.
Your phone will now be jailbroken within a moment. It may restart.
If jailbreak fails, then launch the app again and tap on jailbreak until it jailbreaks the device.
Using above instructions to use Unc0ver iPA jailreak, you can jailbreak iOS 12 – 12.4 on iPhone, iPad and iPod. Drop down comments for any problem you are facing.