It's an Era of multiplayer gaming and playing with friends is really fun. Because of powerful devices and efficient data connections, multiplayer gaming, on Android is getting fame. You can play with people from around the world, you can play with your friends via Bluetooth/Wifi, you can play on one single device, and you can even play with people on other platform like iOS.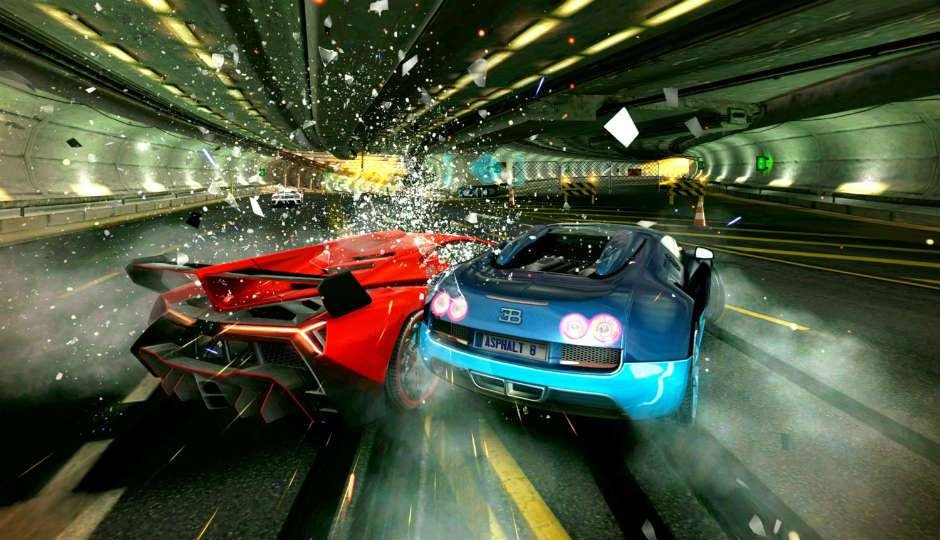 You gotta download these 10 best multiplayer android games!
Asphalt 8: Airborne
Asphalt 8: Airborne offers thrilling races driving at high speed, full of jumps, skids, and stunts plus a high-quality three-dimensional graphics. The multiplayer side of the game offers several game modes, simultaneous or not, for you to enjoy the sensation of speed with your best friends (up to 8), wherever you are. Racing game lovers do love Airborne!
Get it on Play Store
8 Ball Pool (Free)
This most popular multiplayer game is for you, If you are a fan of billiards. 8 Ball Pool is available on Android, Facebook, and multiple platforms. This game lets you play online with other players on the Internet. If you are skilled in the pool game then you can try your hand at multiplayer play.
Get it on Play Store
Clash of Clans
Thispopular strategy game is an online game where you must build up your town, defend it against attackers, and take on the towns of other players. Clash of Clans lets you build a village and train troops managing raw materials to battle other players online. You can also join clans to play with other players and engage in clan wars where you and your clan take on another clan. CoC has a lot of content and once you get addicted, you can play for a very long time.
Get it on Play Store
Glow Hockey
It's the best air hockey experience you will ever get on any device. It's like playing the real things but with just a swipe of your finger instead of the whole arm or body. Two players can play against each other o and your objective is to score as many goals as required to win the game.
Get it on Play Store
Dungeon Hunter 5
Dungeon Hunter 5 is an RPG game that brings a long story and hack, all in a decent graphics. The story line contains nearly 70 missions and will take you through a variety of environments with tons of stuff to find and quests to complete. The online modes include co-op mode so you can play with friends, PVP mode to fight other real opponents. You'll also have a treasure to guard, hundreds of pieces of equipment to collect, and periodic events to help keep things fresh.
Get it on Play Store
Hearthstone
An online card dueling game where you build a deck of monsters and then battle against other players. Its popular and there are a ton of cards to collect and plenty of decks to build and maintain. What makes Hearthstone interesting is that you can play on mobile and then sign in on your computer and keep playing on the same account.
Get it on Play Store
GT Racing 2 (Free)
Another racing game, with real car experience and game play. This game offers the best visuals and an authentic car driving/handling experience. GT Racing 2 offers a wide range of cars to choose from, amazing tracks, and a great soundtrack to make the gameplay more exciting for racers. You can also race your Facebook friends in the multiplayer mode.
Get it on Play Store
Sea Battle
Sea Battle, a childhood fun game, you can play it on your Android device in the form of Sea Battle. The game offers best multiplayer on Android with easy to understand controls and gameplay. Just position your ships according to the map and your opponent has to shoot them down. With a fairly comprehensive multiplayer mode that includes the ability to play via Bluetooth or via Google Play Games.
Get it on Play Store
NBA JAM (Paid $5.99)
NBA JAM is all about over the top basketball action and some fun. Play it with a friend via Wifi for a 2 on 2 basketball action. Perform insane dunks, high flying moves, and sensational moves to outplay your opponent and win the match. An Excellent EA game, NBA JAM.
Get it on Play Store
Brothers in Arms 3
You can challenge up to 5 friends to multiplayer battles over five battlefields of World War II. You can manage different vehicles and a variety of historical weapons. There are 50 missions with story mode.
Get it on Play Store
Of course! We do wanna know your favorite ones please share using comment Box, Thanks!