Do you want to run Android OS on your PC, probably to run games or apps, for fun or if you are developer also. If you do, then just need the most Lightweight and Small size Android Emulators for low PC or laptop. It would take very lowest of space and can run any Android app very smoothly. We have made a list of Best Android Emulators for Low-end PC that runs on Low Specs and even without graphics card.
So, i will rank them in sequence and you can pick any lightweight Android Emulator for pc that is fastest and lightweight. Almost all of them are good to install on your PC and will perform probably the same, but still everyone has its own preference. I will make it easier for you to Pick the best Small size Android Emulator for PC in 2023.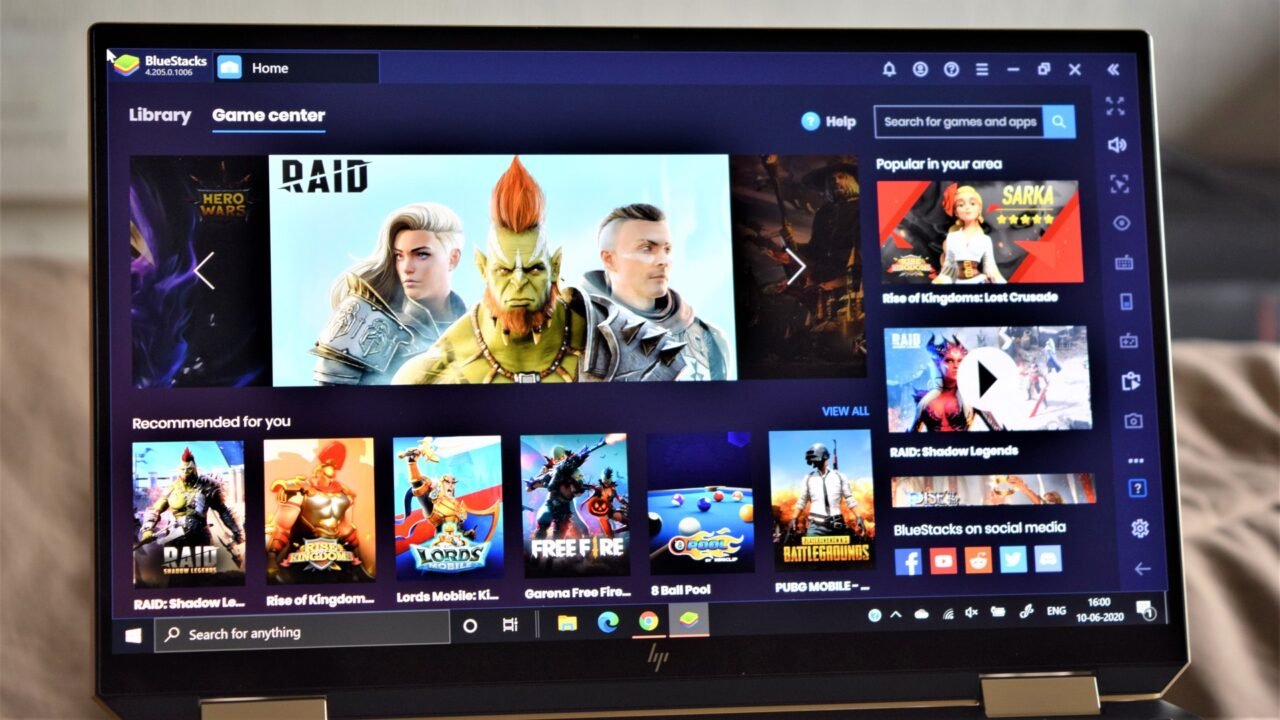 Best Android Emulators for Low end PC
So, while considering a small and light low size android emulator for PC, one thing that you should keep in mind that, less the size of the emulator lower the features it will have. It would be simple and minimal. Below is the list of some best fastest and light weight Android Emulators for PC. Also see best battery saving Android launchers and lightweight android launchers.
Here are the keyfeatures of why you need an emulator for your low spec pc.
Run multiple Android OS instances on a single PC
Low system requirements – can run on older/slower hardware
Low spec pc? No problem! These emulators will run smoothly on any machine
Get the most out of your android development and testing.
Play industry leading games like PUBG, Free Fire etc with ease and without lag.
List of 8 Best Lightweight Android Emulators for Low-end PC – 2023
In our search of Most lightweight Android emulator, i have shortlisted the best emulators you can run on your PC with whatever specs your system has.
All these are the best Android emulators for low-end computers. They all run smoothly and take up very little space on your computer, so you can use them without problem even if it's an older model with mainly low ram or CPU.
NoxPlayer
On number 1 we have aka Nox App Player which is the best Low size and ultra lightweight android emulator for PC. It is very simple and smooth, provides excellent performance and features of value without taking much of the resources.
The NoxPlayer Version 6 runs Android 7.0. Its very easy to set up and use, you can download the setup of this emulator from below Link.
Remix OS (Editor's Choice)
So on number second we have Remix OS Android Emulator which is very compact and light. It is completely free to use and can run any android app or game very smoothly. Installing this emulator on your PC is quite easy. And the software itself is quite stable. So, you won't be running into any problems with this small size android emulator, at least that's what i think.
The Download link for latest Remix OS emulator is below.
Jar of Beans
In our search of ultra lightweight android emulator for low end pc. We found Jar of Beans and as name indicates, it is based on Android Jellybean. This software has the most hassle free installation ever. You don't need to install any setup. All you need is Jar of Beans exe file and you are good to go. Once you open the file, this small size Android emulator for PC can be started directly.
Another features that Jar of Beans has is you can also create a virtual SD Card. Any windows pc having atleast 1 GB of Ram can run it easily
GenyMotion
This Android Emulator is fast and it is best if you have the latest Windows and the CPU. The GenyMotion is also good for developers who want to test their apps or games. It has some good features which lets Developers test their apps easily.

GenyMotion is more inclined towards developers. So if you are a developer and just want a fast android emulator for pc to test your App then this is it. GenyMotion is paid but you can get Personal Edition for free.
Droid4X
Last but not least, Droid4X is the best multi functions Small size android emulator for low end PC or laptop. It has an amaazing user experience. Features include, screen recording, joystick, gps simulation, keys simulaton etc.
You can download Droid4x android emulator from link below. It is a very good smallest android emulator PC.
LDPlayer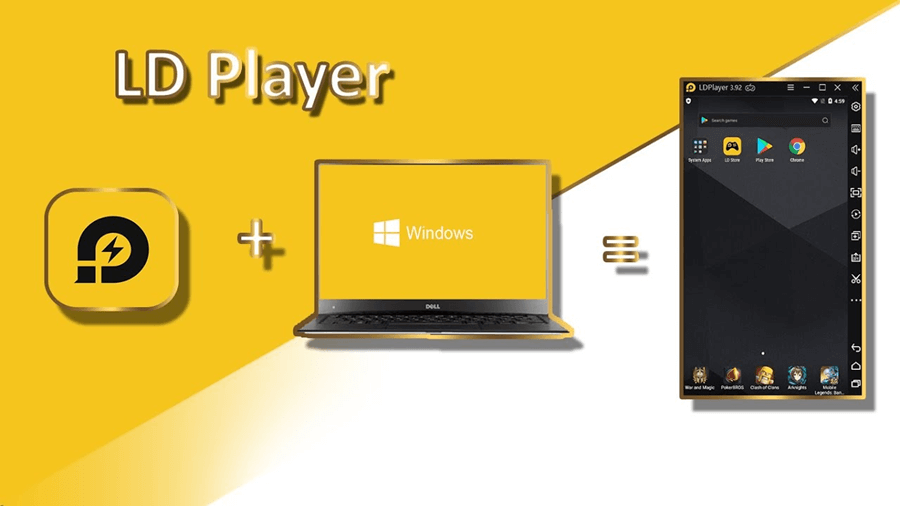 LDPlayer is a free Android emulator for low end PC and laptop. It provides a high-quality gaming experience and supports multiple instances, which means you can run multiple games simultaneously. LDPlayer also comes with features like keyboard mapping, gamepad support, and multi-instance sync that make it a top choice for gamers.
MemuPlay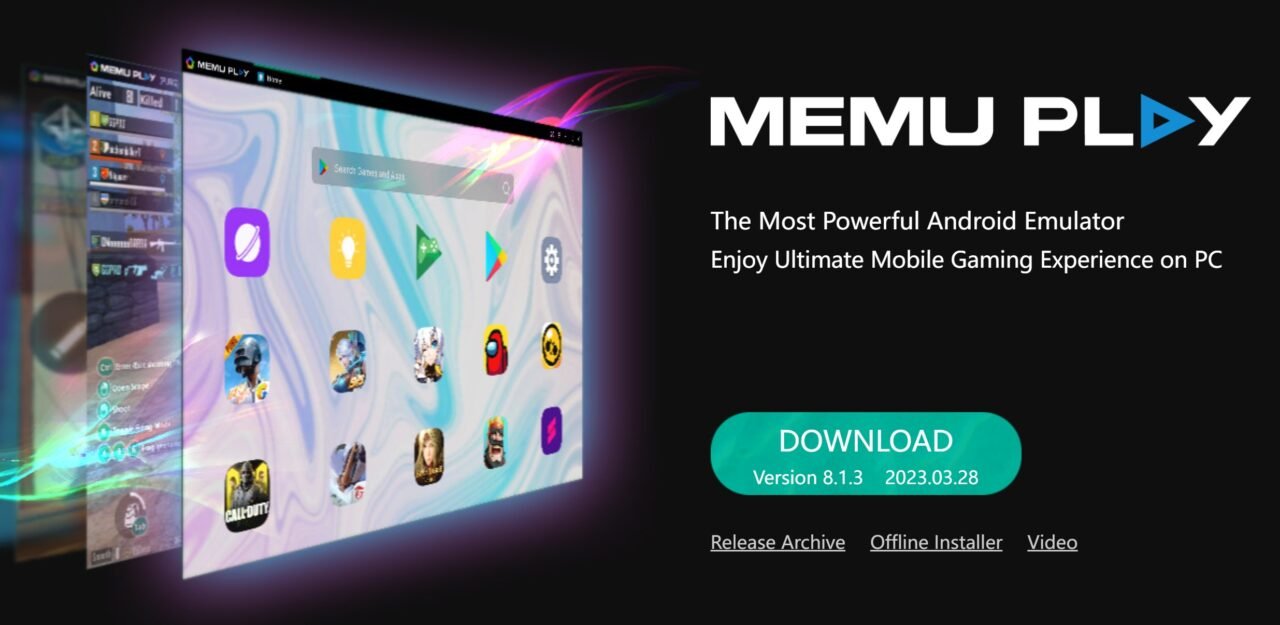 MemuPlay is an Android emulator that is specially designed for low-end PCs. It is compatible with both Intel and AMD CPUs and supports multiple Android versions. MemuPlay provides a customizable gaming experience and allows you to set up keyboard mapping and adjust the resolution and FPS settings. It also comes with a macro recorder and a gamepad emulator that can enhance your gaming experience.
KoPlayer
KoPlayer is a lightweight Android emulator that is ideal for low-end PCs. It is compatible with both Windows and Mac and provides a smooth and lag-free experience. KoPlayer is optimized for gaming and supports keyboard mapping and gamepad emulation. It also has a built-in video recorder and a screenshot function that makes it easy to capture your gaming moments.
We may not satisfy everyone out there who is in search of Best android emulators for low end PC, but we are sure that most of you will like these. If you are looking for a good emulator that can run on low-end hardware and doesn't take up too much space or works without a graphics card, any of the ones we listed above should work just fine. Have you tried any of these emulators? What was your experience? Let us know in the comments below.