When your iPhone doesn't charge, it's one of the lowest moments in the smartphone experience. There can be a lot of complex reasons why an iPhone won't charge but sometimes we just ignore the one obvious reason which is causing the issue. Sometimes it's a hardware problem or lightning cable or maybe a software issue. If you can't charge your iPhone or iPad there's a lot you can try on your own before contacting Apple for help. Let's try these things and see if they work.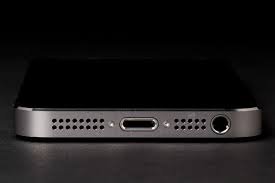 Force a restart
First solution you can try when your iPhone or iPad isn't charging is a force restart. This is the easiest of all, you might be considering it unnecessary but sometimes trying is a good thing.
To force a restart:
1. You can force a restart on your iPhone by pressing and holding down the Sleep/Wake button on the right side (iPhone 6 or later) or top (all other iPhones and iPads) of your device.
2. Keep holding the Sleep/Wake button, press and hold the Home button (iPhone 6s or older) or the Volume Down button (iPhone 7).
3. Keep them hold as your iPhone's screen turns off and don't release the buttons until it turns back on and Apple logo appears.
Switch outlets or ports
Sometimes iPhone and iPads won't charge because outlets or USB ports just don't work. It happens when you plug your Apple device into a wall or computer you've never plugged into before. And also it can be an electrical or other problem in your regular outlet or port. So, try some other outlets and ports and see if the problem is solved (device is charging), if not keep reading.
Switch cables
Most of the time the issue is with the cables, the cable can fail. The cable might seem fine but sometimes it get chewed up by the wear and tear of travel (internally). And the third party cables, can also be the reason. When there's no problem with your device, and no problem with the power source, you need to check the cable in-between. Try a different cable If you don't have one buy a new one or you can even ask someone to lend you a cable and if you find out the issue is with the cable go grab a new one.
Restore in iTunes
Well all these were easy fixes, now if you're reading this means the problem still exists. So, it is time to try some hard fixes. Restoring your iPhone or iPad in iTunes might solve the charging problem once and for all. iTunes is a safer bet than iCloud because it actually offloads, re-installs, and reloads your data rather than doing everything in-place and on your device.
If you use an encrypted backup, it'll even restore your passwords so you can get back up and running faster. Connect your iPhone, iPod or iPad or whatever device you have to iTunes on your Windows PC/Mac via Lightning or 30-pin Dock connector.
1.Click on the Device tab (you'll see at the top left).
2. Next, click on Backup.
3. Now wait for the backup to finish.
4. Then click on Restore.
5. Wait for the restore to finish.
I hope it did work and if it didn't then only one solution has left.
Contact Apple
The last option we have left is Contact Apple. There could also be an issue with your battery. If you have AppleCare+, don't walk, run to get it fixed.
If you don't live close to an Apple Store, you can call 1-800-MY-APPLE in order to set up a mail-in repair. If you don't have AppleCare, you may have to pay for the call, but it's less of a waste than having a dead iPhone or iPad.
Now, tell us what happened, Is your iPhone/iPad charging now, What fixed the issue? Below use comment section. Thanks!