There is a lot of important stuff on our smartphone which we use every day and we don't want to loose it. There are important contacts, messages, apps and call logs. No one knows when something goes wrong with his device and he looses his important data. So it is better to back up all the data to avoid that risk. It happened with  me three times. I lost all my apps, contacts messages and call logs and i wasn't able to get them because i do not had any backup.
Backing up your data is very important. Especially in android devices there are a lot of possibilities to loose your data i,e you may loose your data while updating your device, if your forgot the password of your smartphone then probably you would reset your android and in that way you will loose your important stuff so it is necessary to back up your data most importantly your contacts, messages, call logs and apps in order to restore it back if something wrong happens with your phone.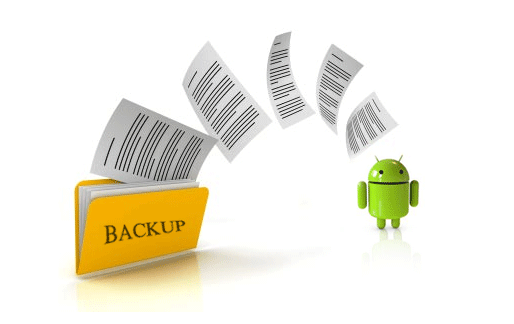 There are many ways to back up contacts messages, apps and call logs on your android. If your device is rooted that you can create a full back up of your device with a custom recovery but if your device device is not rooted you can backup your data manually.
Today i am gonna show how you can back up your contacts, messages, call logs and apps. This method will work on both non-rooted and rooted android devices.
Backup Important Data on Android
Media files, music, pictures and videos are very easy to back up. We just need to connect our device to a PC and copy all the data to PC but that is not the case in terms of apps, contacts, call logs and messages. We can make a back up of our contacts, messages, call logs and apps either by a free App from Google Play Store or we can use Google account.
You can backup and restore your apps, contacts messages and call logs. For this purpose a free app called Super Backup is very useful. It is by far the best app for backing up contacts, messages, call logs and apps. Super Backup is very easy to use. Super Backup creates the backup files and saves these files to a SmsContactsBackup directory in the File Manager. We can save this directory to our Computer and whenever we loose our data we can copy this directory to our phone and install Super Backup and restore our data from this directory.
Download Super Backup App
How To Backup Contacts, SMS, Call logs and Apps on Android
Install Super Backup from above link and open the app.
Tap on Apps Backup and select the apps you want to backup
Now tap on contacts backup and and touch on OK. After that a prompt will appear asking to send the backup file to your email if you want to send the file to your email tap on yes and if not tap on Not now.
Now tap on sms backup to create backup of all your messages.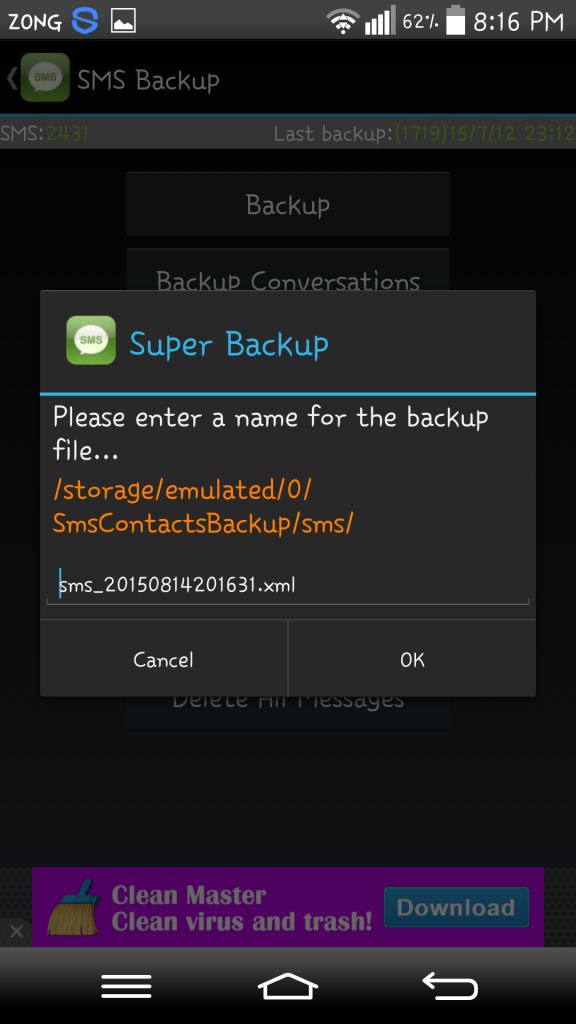 After that tap on call logs backup to create backup of your call logs.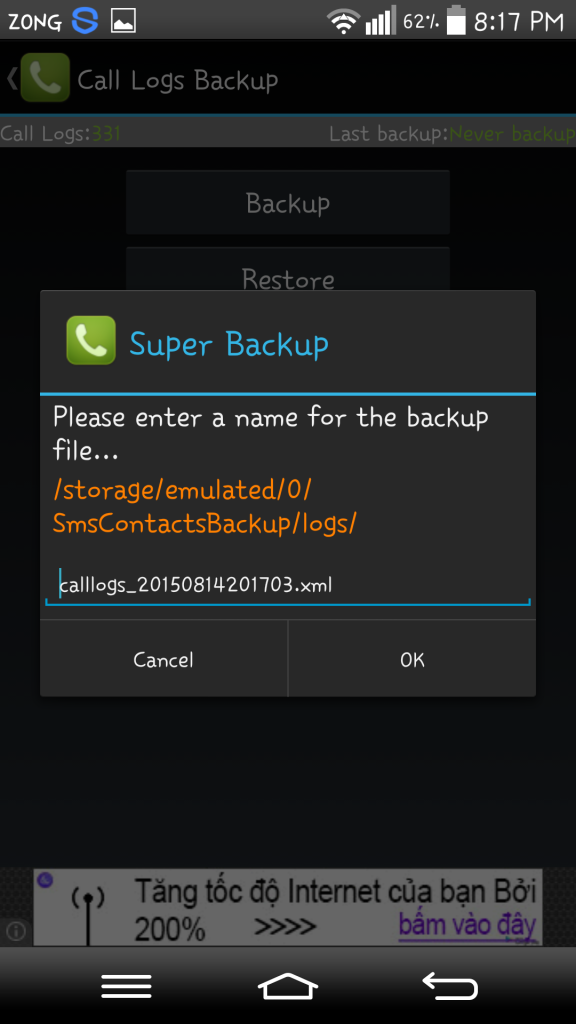 You have created the backup of your contacts, apps, messages and call logs successfully. The backup files will be in SmsContactsBackup folder in file manager. Save this folder to your Computer. If this folder may accidentally deleted then your backup will be gone.
How to Restore your Backup on Your Phone Using Super Backup
If you have made the backup by using super backup than you can restore it by using super backup. Restoring your data is pretty easy by using super backup. Make sure that you have your backup files in SmsContactsBackup folder. You can follow the simple instructions below to restore your data by Super Backup.
1.  Open the Super Backup App.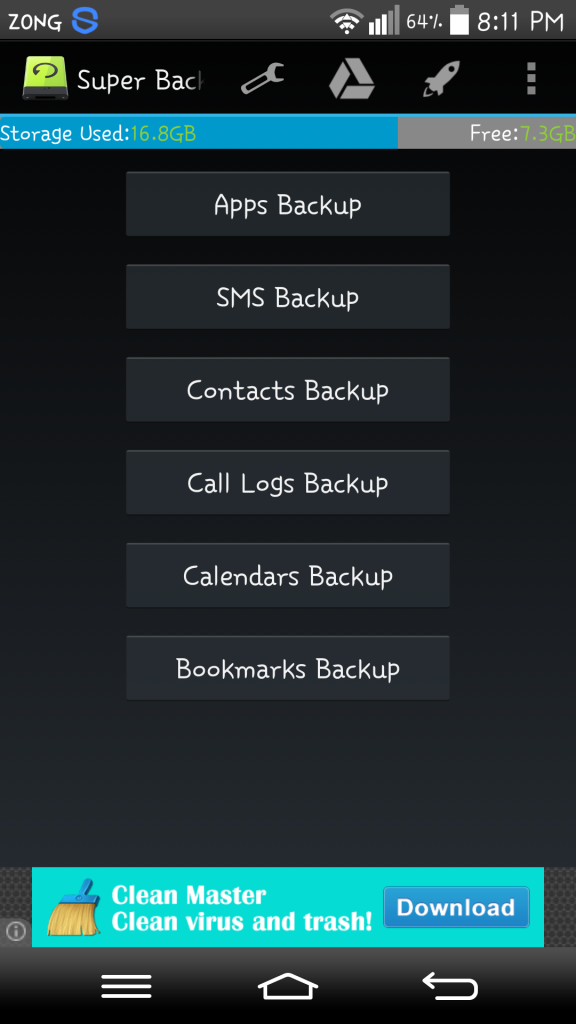 2.  Tap on the Backup directory which you want to restore e.g if you want to restore sms then tap on sms backup. Then select restore and tap on OK.
3.  Do the same for restoring contacts, call logs.
4.  For restoring apps you need to go to App Backup and switch to Archived column. Then select the apps you want to restore and tap on install option.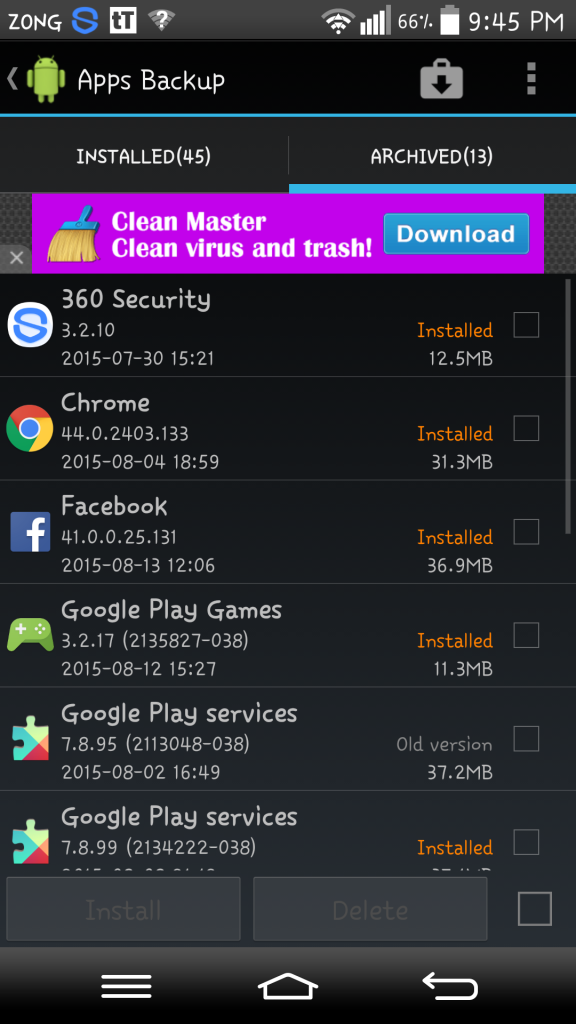 ---
That's it guys thanks for reading. Please share and like. If you have any problems ask freely in the comments section and  i will help you.


---