Playing games is the most appropriate choice to release fatigue, driving away boredom, or spending weekend time. You can play some games by visiting a certain platform to get the game you want. Various interesting games can be played using a smartphone which you can find on the Google Play Store and App Store platforms.
Likewise, with games for PCs or laptops, some platforms allow you to search for games you like. One platform that is popular among gamers is Steam. The name Steam is certainly no stranger to game lovers.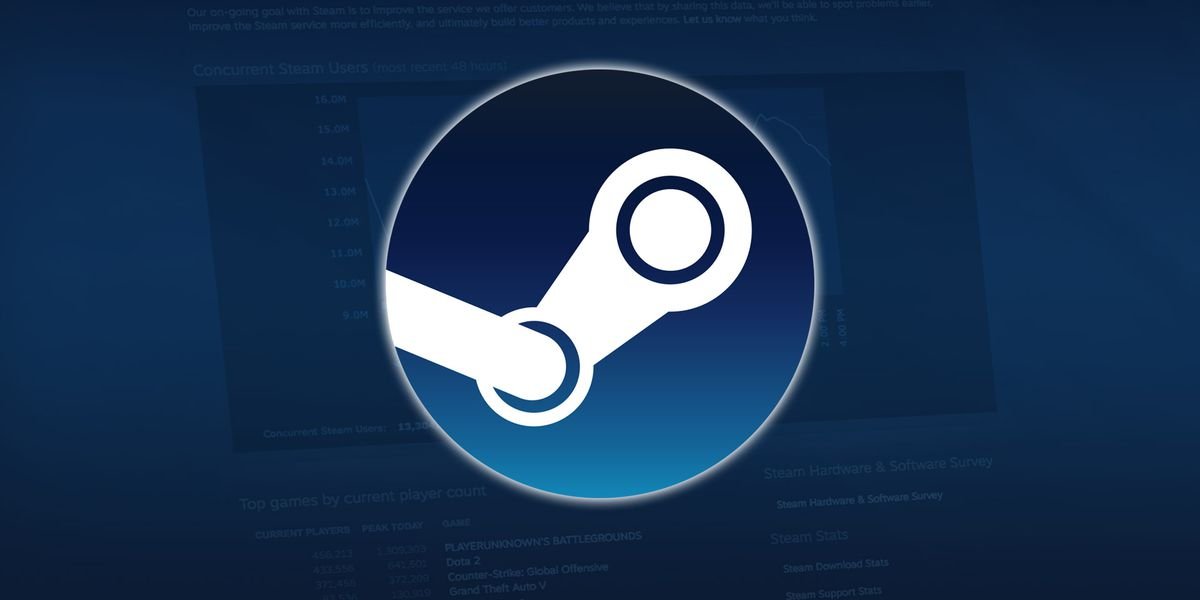 Steam is the biggest and best-selling game-buying digital platform today. Although there are other platforms, such as Origin, Ubisoft, GOG, and Epic Games, Steam has successfully put its place in PC gamers' hearts. So, this article will review what Steam is and the best way you can do to protect it from hackers. For that, see the full review below!
What Is Steam?
As we've previously explained, Steam is a platform that provides thousands of original PC games on it. You can download and install free and paid games on this platform. Apart from being shown to gamers, Steam is also a digital distribution platform for game developers. Simply put, Steam is a place for game developers to sell and market their games.
Steam was first released in 2003 and can be accessed on a computer or laptop. As time goes by, there are more and more well-known game developers and publishers who publish their games on Steam. 
This further increases the popularity of Steam. In 2007, there were 13 million player accounts that were officially created and registered on this platform. Finally, in 2014, Steam won the title of the best-selling game platform with an estimated profit of around $1.5 billion. Until now, many famous game titles can be found on Steam, such as Counter-Strike, GTA V, Apex, Need for Speed, and others.
As said above, Steam is a platform that provides various types of games, from free to paid. Game developers also use steam to sell the games they create. Apart from functioning as a game download platform for gamers, Steam is also a discussion space and forum for gamers. Discussions and chats discussed in Steam relate to the games they play.
Then for game developers, there are many things besides functioning as a place to release a game. Steam is a very large platform and has many users, so it can make the games that are released have the potential to quickly be recognized and become big by many people around the world.
Aside from giving gamers gaming features, Steam also offers protection through its Steam Guard feature. It allows users to be safer by using two-factor authentication and other tools. However, users can still use VPN to amplify the function. Steam allows the use of VPNs for several reasons, especially the ones related to the gaming experience and safety. So, you better look for VPNs that can enhance your gaming session.
How to Install Steam On a PC
It's very easy to download Steam on a PC. Remember that the steps also work for Mac if you don't have a desktop.
So, the first you need to do is to visit the Steam official website at

https://store.steampowered.com

You should find the Download button easily from there

Next, you can click the "Install Steam" button, which will take you to a new page to download the app. 

After the file has been installed, find Steam.exe and click it twice to install it. Choose the location, and wait until it has been successfully installed.

The process is done; enjoy the game!
How to Be Safe On Steam
In general, the protection features on Steam are actually quite good. Aside from the username and password login, you can also enable two-way authentication, which makes you use your phone to gain the codes. These features are included in the Steam Guard function.
But, if you want more protection, we want to share some tips that you need to always remember.
Never share your passwords with anyone

. It doesn't matter who it is and how close you are to them; password sharing is risky. If they forget to log out on their device and someone notices the password, that person will easily take their account. So, take good care of your password and never share it with anybody. 

Don't buy games from outside Steam

. We know that game piracy happens everywhere; it's inevitable. People love downloading games from their party websites since they offer zero prices. However, people love Steam not only for the library but also for its protection features. In Steam, you have Steam Guard. Compared to the other websites you can find on the internet, you'll get nothing but security risks through the virus and malware planted on your device.

Don't forget when using your Steam account on public computers

. Sometimes, people feel bored when they're outside. Workers mostly do this, actually. On their office computers, they installed Steam and play games using their account. But, most of them forgot to log out of their account, leaving Steam stays open in the background. This can make hackers or other office people able to log in using your account, which is dangerous.