To day our topic is how to Share Contacts & Files between iPhone and Android. Apple and Android users have so much things to argue about but when it comes to certain features like sharing anything to others, iPhone users really can't hold on to their argues. iOS is a closed operating system and apple has strictly limited the file sharing ability of iPhone. iPhone can not send or receive files to another devices. Apple has limited the file sharing ability to devices running on iOS only. On the other hand Android users don't have this kind of restriction.
The thing is that everyone does not have an iPhone so when the need arises to share something iPhone users will not be able to send or receive anything from another person's phone unless that person has an iPhone. So, how long can we ignore this, eventually the user will be embarrassed as he is holding a $500 iPhone in his hand and there are phones which are a lot cheaper than his but can send or receive files without any problem.
As nothing is impossible and fortunately there is a way to share files between iPhone and Android which i will be telling you today. There are a lot of third party file sharing apps on the App store which allows to send and receive files between all the devices which have WiFi.
Both Android and iPhone app store has dozen of these files but i would recommend the Send Anywhere app. The reason is that it supports Android, Non-Android OS, all PC platforms and the most amazing thing is that it is free on both Google Play store and App store but unfortunately there is this one limitation that you have to install it on both senders and receivers phone. The app is available for almost all operating systems such as windows, iOS, Android, Blackberry.
For those who want to share their stuff from Android to iPhone or from iPhone to Android or any other OS, they can use the Send anywhere app to do so and here is the complete guide to show you how to do it.
Follow the instructions below to share contacts & files between iPhone and Android
Download Send Anywhere App
Download Send Anywhere for Android
Download Send Anywhere for iOS
How To Share contacts & Files between Android and iPhone
NOTE: Both the phones should be connected to the internet network.
STEP-1
Download and install the Send Anywhere app on your iPhone and the other Smartphone from the links above.
STEP-2
Open the Send Anywhere app on the phone from which you want to send the file and tap the Send button.
STEP-3
Select the content that you want to send i,e Photos, text, video or contact etc.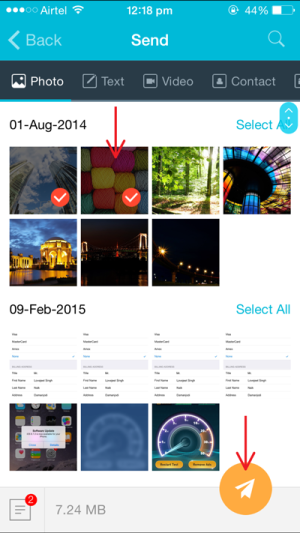 STEP-4
After selecting the content tap on the Paper plane icon below on the right corner to send the files that you have selected.
STEP-5
A 6-digit code will appear which you have to enter on the receiver's phone. Remember the 6 digit code that appears. You can also tap on QR to get a QR code.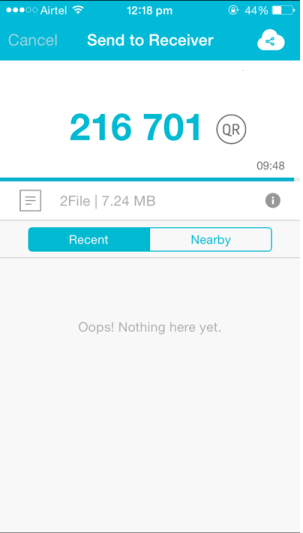 STEP- 6
Now on the receiver's phone open the Send Anywhere app. Enter the 6-digit code in the box present at the bottom and click on receive.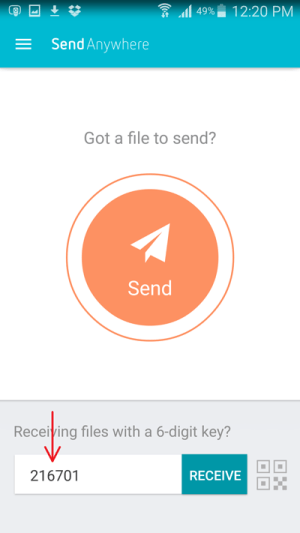 STEP-7
The app will instantly receive the files sent from the other phone.  Once the the files are sent completely a Success message will appear.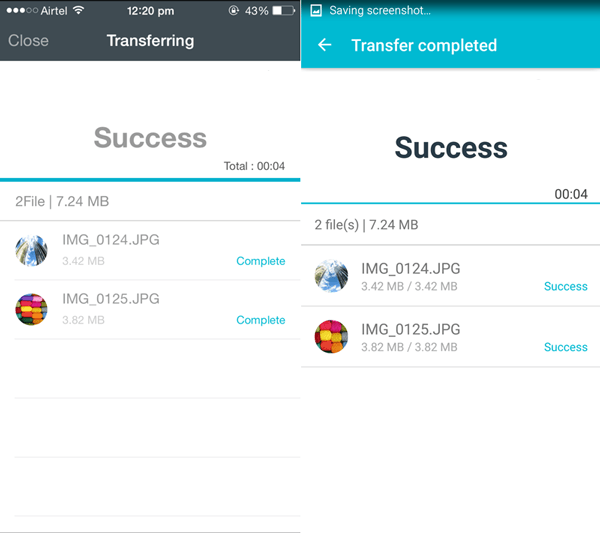 The files that you received can be found in the Send Anywhere folder in the file manager of your phone's internal storage or it can be found in the gallery app with same folder name. If your devices are logged in you can send or receive data without 6-digit number.
Thanks guys, that is it. Now you can share contacts & files between iPhone and android.