Learn how to install iCleaner Pro on Apple's iOS 10 running devices. You don't need a jailbroken device for this, the tweaks which needed Cydia on jailbroken can now be loaded onto an iPhone or iPad running a stock version of iOS outside of the App Store. This guide is about how to download and sideload the amazing iCleaner Pro package onto a non-jailbroken iOS device running iOS 10.
About iCleaner Pro
iCleaner Pro is essentially an app that is built to clear temporary caches and directories on the device. It cleanups unnecessary files and data stored by the system, that aren't actually needed. iPhones and iPads actually cling onto a ton of files in various locations that aren't necessarily needed, this is a must have tool especially for devices with less storage. Follow the steps below on how download and install iCleaner Pro on iOS 10.0.x-10.2 devices.
Steps to Follow:
Step 1:
First of all, you'll need to download the necessary iCleaner Pro IPA file for iOS 10. You can download it from here.
 Step 2:
Once the file is downloaded, now, you need to Install iCleaner Pro using Xcode you can  download latest Xcode beta 7 from here.
Step 3:
After installing IPA file using Xcode, launch Settings app on your device. Then navigate to General > Profile & Device Management > [name of the developer]. When the profile is presented, tap on trust and then trust again. This is to ensure that the system trusts the certificate used to sign the app and then it'll allow to run it.
Step 4:
The iCleaner Pro is now installed and you can use it to free up tons of space on your device. For first time from the main screen, tick the Allow temporary files cleanup option. This will prompt a "Notice" message.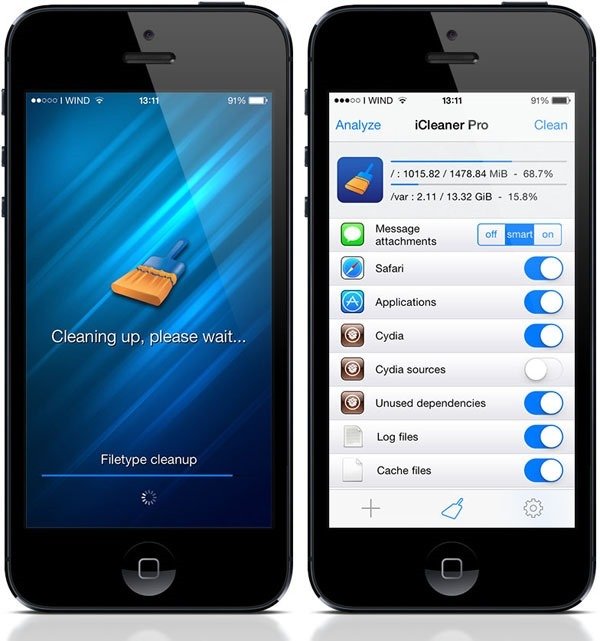 Step 5:
Next, tap on Start cleaning button to begin the actual cleanup process. You'll be alerted "Fast mode" pop up on display, then tap continue.
Step 6:
iCleaner Pro app will now begin the cleanup process with a progress bar shown on the interface. If you're running low on battery power, connect a charger, its a heavy process and consumes battery.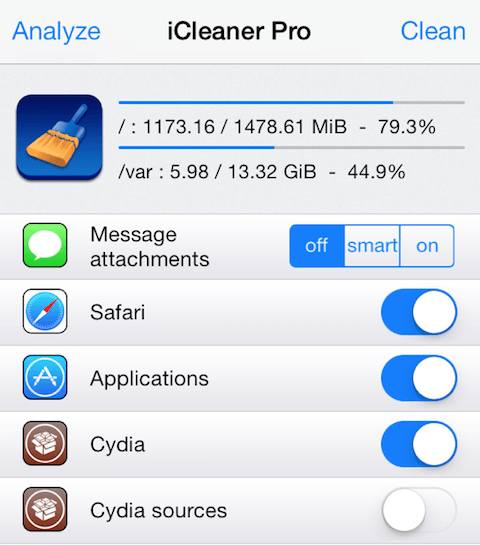 Step 7:
You'll see in around five minutes the process is complete, you'll get a Wiping Completed alert. Tap Confirm to dismiss and continue.
That's it, you should now find that a significant amount of free space has been generated on the device. Head over to the storage section in the Settings.app to see just how much space has been generated, and you may be surprised.