You can have xCleaner app on iOS 10 without jailbreak, all you gotta do is follow our guide. xCleaner is a free tool which helps you check your Memory Status and Storage cleaner, removed from App Store. xCleaner app, basically exists to give you as much free space back on your device as possible. Android users can find lots of auto cleaner, junk cleaner, memory cleaner apps but that's not the case with Apple. Apple ecosystem doesn't allow third-party apps to interact with their OS.
This app gives a quick and simple memory status on the device, as well as the ability to choose one of three modes to run through the device and wipe specific data. The app resolution is optimized for iPhone and iPod devices. This is one of the best apps to manage and clean your iDevice storage. The good news is you can download and install it on your device without jailbreak need.
Download and Install xCleaner for iOS
Step 1:
It's time to go through the process of getting the app installed onto the iOS 10-running iPhone.
Open safari and open this URL: http://bit.do/xcleaner
For Jailbroken devices it is better if you reboot your device and only use Safari browser.
Step 2:
There you'll see a download button, click the green download button. Then tap Install in the popup with "tutuapp.com would like to install xCleaner."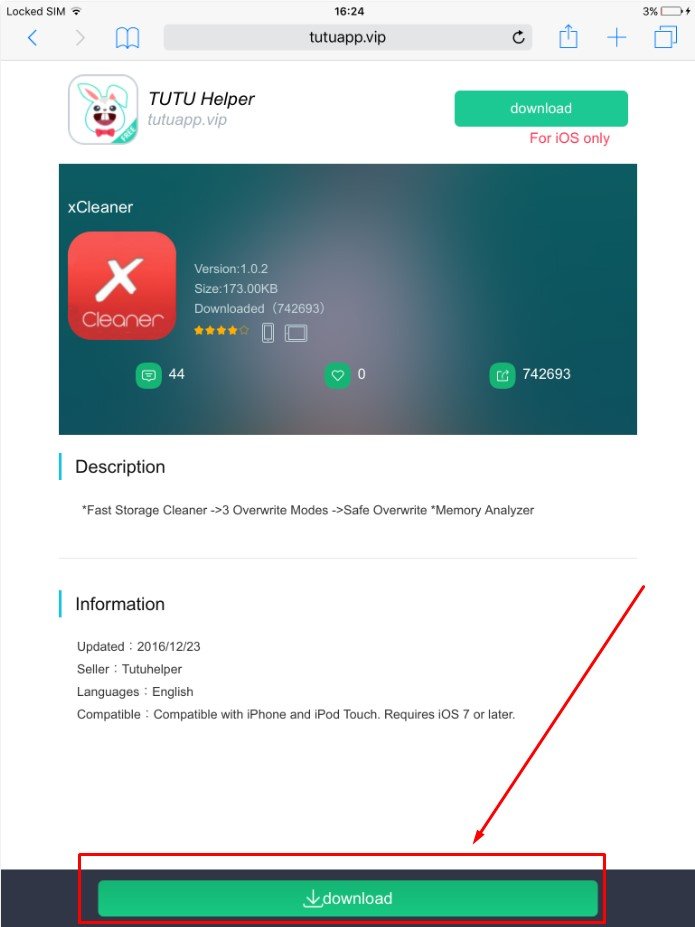 Step 3:
Go to Home on your device and wait until the app gets installed.
Step 4:
Before opening the xCleaner app (if you open it it will show you the Untrusted Developer warning). Go to Settings > Profiles & Device Management > find the profile associated to xCleaner then double tap Trust and again tap it.
Now you are ready to use the app. Launch xCleaer app and tap "storage cleaner" button from the bottom menu. Toggle on Remove temp files option. Keep Mode as Zero fill one pass and hit Start.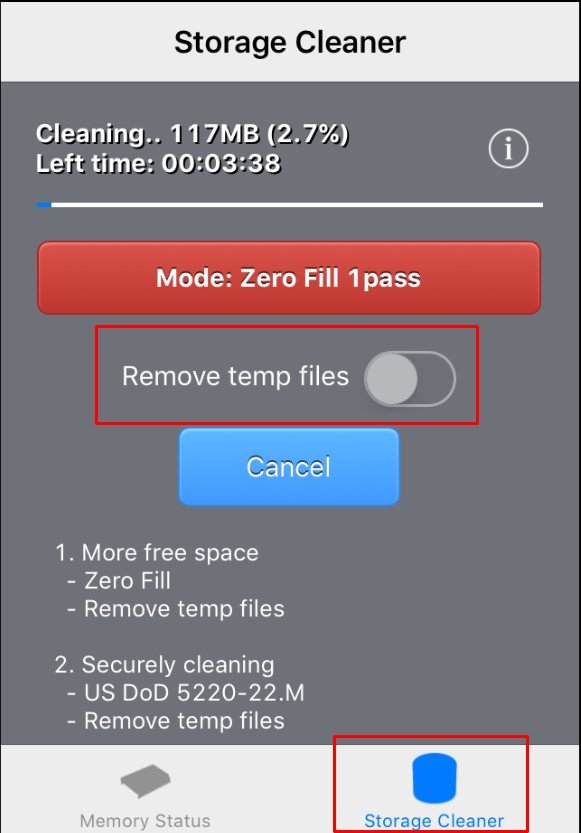 That's it ! If you need to ask anything feel free to reach us out via comments.