Today, learn how to enable one handed iPhone keyboard hidden in iOS and also how to prevent 'ducking' autocorrect Issue. One handed keyboard is an iOS feature that was hidden (discovered by one developer).
Most of the iPhone users are happy with stock iOS keyboard but there are some who always want to try and experience something new. Just like that this hidden one handed keyboard may fulfill their desire to try new keyboard. The keyboard is hidden inside the operating system for iPhone models (4.7-inch and 5.5-inch), as discovered by a developer.
For some reason they decided not to enable it but now after the discovery jailbreak community responded with an option to enable this feature on jailbroken devices. Let's see how, read on.
How to enable it:
1. Works with jailbroken devices, you'll also need Cydia app to enable it.
2. Launch the Cydia app and using search function, search for Flex 2 or Flex 3.
3. Now, tap into the package page for Flex and install the package, the process will look similar and easy for long time jailbroken device users.
4. After installing the package, look for Flex patch name "KB – Enable One-Handed Keyboard."
5. That's it, activate one-handed keyboard, now you have access to the hidden keyboard.
The keyboard is handy and you will enjoy typing.
"Ducking" Autocorrect issue, Solved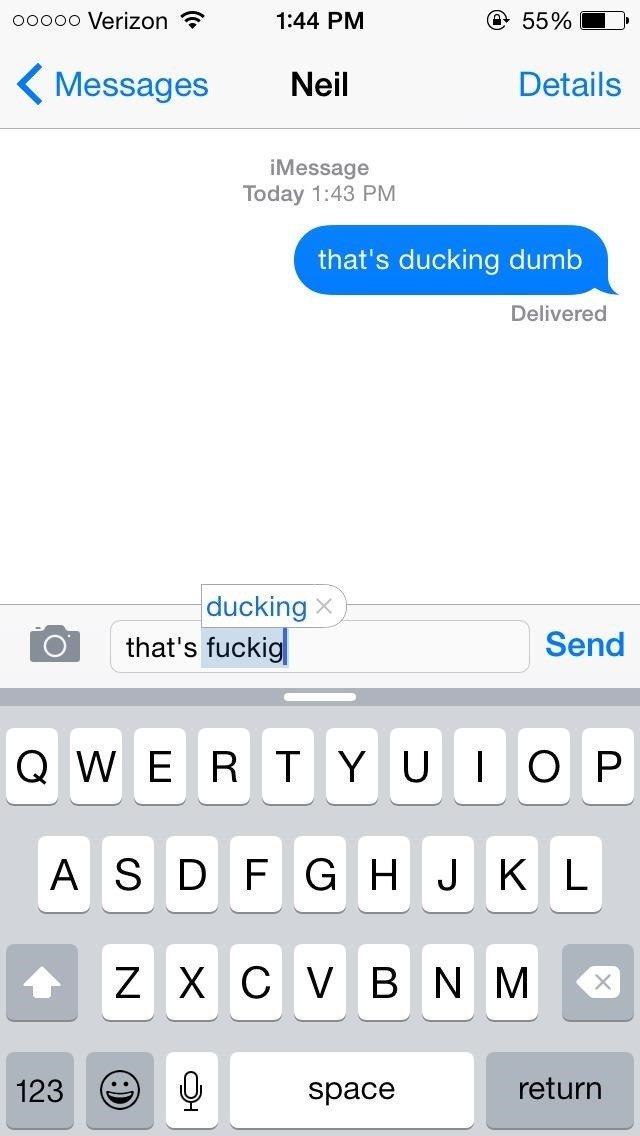 Have you ever been in a conversation on you iPhone and ended up sending duck and ducking again and again? Well it sucks and really makes you angry, right? It changes the tone of the conversation and your feelings aren't conveyed the way you wanted. The issue is that Apple's underlying dictionary within iOS does not recognize what you are trying to type.
Well, worry no more! it is possible to trick Apple's iOS platform. After tricking, It will recognize your expletives as legitimate words so that you can use them as you want and when you want throughout the conversation.
All you need to do is add full words directly into Apple's iOS dictionary via the text replacement feature. The feature can be found under Settings > General > Keyboard > Text replacement. So you got what you wanted?