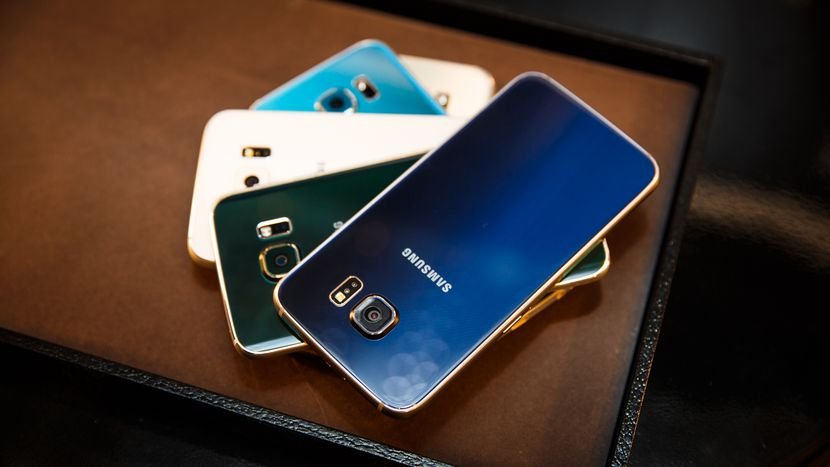 Ah, The Galaxy S6. That smooth slab of metal and glass that turned heads. Released all the way back in 2015, it was the successor to the disappointing Galaxy S5. With the release of the Galaxy S5, Samsung was criticized by both the media and the company's fan base. What came next essentially defined the company's flagship strategy going forward. No more plastic builds, no more skimping out on the essentials and a kick ass camera. This change of strategy proved much more than financially beneficial for the Korean giant. It not only made the fans happy, but for the first time ever competed with Apple when it came to the fit and finish of its products.
Fast forward 4 years and we still remember this monumental step forward in Samsung's mobile strategy. But like other Android manufacturers, Samsung only supported the device for 2 years and the phone was forgotten after Android 7 Nougat. Well the Android community wasn't gonna let go of the Galaxy S6 that easily. So in came various custom Roms and Mods keeping the device updated. And in those roms LineageOS stood above all else.
Just like the phone received Android 8.0 Oreo through LineageOS 15, Android 9.0 pie is available with LineageOS 16 On Galaxy S6. So are you ready to move your S6 to the latest version of Android? If yes, then follow us:
Warning
Rooting and unlocking the bootloader are modifications that the device manufacturer didn't intended. And as such these carry certain risks which involve unstable operation, partially working software or in some extreme cases the device getting bricked. So root your device at your own risk.
Note
This Custom Rom is only for Models G920/5-F-I-S-K-L-T-W8. So don't try to flash it on phones other than these.
Prerequisites
Your device should be rooted
A custom recovery like TWRP should be installed on your Galaxy S6
Download the latest build of compatible LineageOS 16 to be installed
Step 1. Rooting your Phone
If you are new to flashing custom roms, then you should know that you need Toot access on your phone for this all to work. To have root access on your Galaxy S6 aka to root your Galaxy S6, follow our guide here. It has everything you need to know about rooting your phone.
Step 2. Installing TWRP
After you are done rooting your phone, the next thing you need is a custom recovery. A custom recovery is necessary to flash roms and wipe partitions. We always recommend going with TWRP. And you know we can't help but guide you through every process, so here is our guide about installing TWRP on your Galaxy S6.
Step 3. Flashing LineageOS 16
If you have followed the previous steps as they were written, then you are ready to flash LineageOS 16 on your device.
Connect your phone to your PC after enabling USB Debugging
Transfer the downloaded LineageOS 16 to your phone's internal storage
Disconnect your phone from your PC and power it off
Now enter recovery mode by pressing and holding, Home + Power+ Volume Down button untill you see the recovery screen
In recovery, tap on Wipe> Advanced Wipe and wipe delvik cache and system cache before proceeding further
Now, tap on install and locate the zip file on LineageOS 16 on your device
After locating the zip file, install the zip by swiping to confirm your actions
After the installation is done, tap on Reboot> System
The first boot may take up-to 20 minutes so go get a drink
Once it boots up, welcome to your new Android 9.0 Pie experience
So there you have it folks! Enjoy your rejuvenated Galaxy S6. Be sure to comment your experiencen of LineageOS 16 down below.