The Samsung Galaxy S6 is still one of the best Android phones to buy ,but it is the time to look forward to the next Samsung's smartphone which is none other than Samsung Galaxy S7 and it could be here within weeks. According to the internet world news or we can say rumours, Galaxy S7 UK release date is 21 February 2016 , and the date on which it is going to be sold is on 4th of march 2016. Along with S7 there will be other models too including Galaxy S7 edge and S7 edge+.
Like every year Samsung's newest flagship is right around the corner and which means one of the best smartphone of the year is about to land among the Smartphones Battle. Today I'm gonna share about some of the expectations that we have from the mighty newest Samsung Galaxy S7.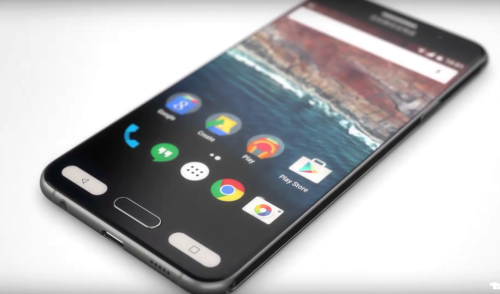 Samsung Galaxy S7 and Our Thoughts
Without any doubt, I bet that this year is gonna be more tough for Smartphones to compete. Great, powerful and amazing Flagships are on their way.  Samsung Lovers should be in great suspense that when will the warrior Samsung Galaxy S7 be released and they get their hands on it. I can say that it would be immensely impressive. We have seen a big change in Galaxy S6 and S6 edge and now we can expect that what Samsung has come with the Samsung Galaxy S7. Some of the thoughts and expectations on Galaxy s7 from users are here.
The Fastest Smartphone
Samsung always uses the Galaxy series to show off and prove its best hardware. Samsung launched the first DRAM Chipset phone with massive 6gb of RAM to be on its phones last September and we are expecting something cool and heart breaking with the GAlaxy S7. The galaxy S7 is going to blow your mind. This new chip will perform reportedly 30 percent faster than S6 and this would make the Galaxy S7 the world's most fastest smartphone.
Outstanding Processing Power
Samsung galaxy S7 will have outstanding phenomenal processing power because according to the reports Samsung could use up to three different chips in the Galaxy S7, the Snapdragon 820 in China and the– US, its own Exynos 7422 chip and also the Exynos 8 Octa 8890 in Korea, Japan and Europe. Now you can imagine how fast S7 would be. By the way we are familiar with S6 because it is something the Galaxy S6 already achieved, for a time.
Design of Galaxy S7
Now coming to the design of the Galaxy S7. It would be I think marvellous and masterpiece. However, to gain something you have to lose something and like Galaxy S6, Galaxy S7 wold not have the microSD Card Slot and removable battery. Samsung came up with completely different design with Galaxy S6 and achieved the look of its own. Galaxy S7 would be much like of Galaxy S6 but better, more slim and beautiful with minimizing the discrepencies that were reported in Galaxy S6.
Camera
AS we know Samsung's Galaxy S series always has a camera that is best and so should Galaxy S7. Rumour is Galaxy S7 will have 12MP rear and a 5MP secondary camera but it's just a rumor and unconfirmed. However a high mega pixel camera does not necessarily means the better pictures and if Samsung do used a low camera then certainly its quality and some other functionality   will get high.
Users are expecting Samsung Galaxy S7 to release in the start of March. So, let us know about your thoughts on Galaxy S7 and are you looking forward to buy this Smartphone in the comments. Also like it and share with your friends.