Browsing and web surfing is the most done thing on every Android device. Almost every phone today is connected to an internet connection whether it is Wi-Fi or carrier network. I think all of us use the internet most on our phone rather that any other thing and you all know that the stock web browser that comes in every Android Device is really creepy. So, I'm gonna show you the 5 amazing Android Web browsers Free on Google Play that will enhance the joy of your web browsing. These browsers that I will show you today are best if most of your time is spent with the internet browsing.
The list of top 5 Android Web Browsers are given below. These browsers are excellent and optimized for both tablets and smartphones. You can pick any browser of your own choice.
5 Amazing Android Web Browsers Free on Google Play
The 5 amazing android web browsers that are completely free and awesome are listed below. These browsers will make your web surfing easy and like a desktop. They are optimized for tablets and smartphones. You can choose the browser of your own choice. The right browser on your device will change the feel and joy of your Android Device. Generally there are many browsers on Google Play but it is very difficult to find a great, smooth and worthy browser for your device especially if you're a tech geek. So, I have chosen one of the best free Android Web Browsers on Google Play that you will definitely like. Head over to the list of the amazing web browsers for Android below.
#1) Chrome Browser-Google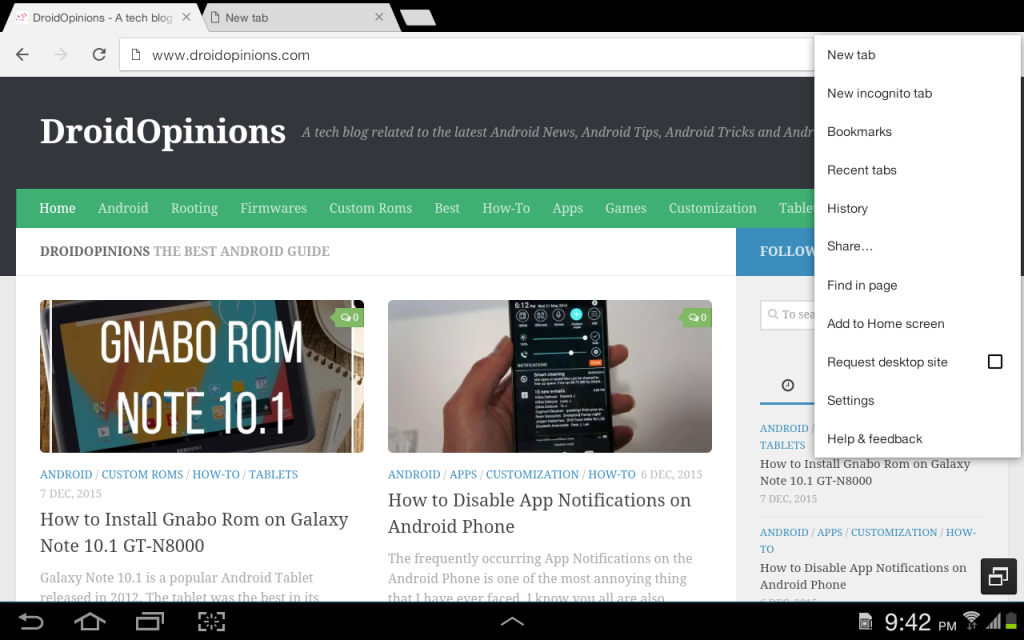 One of the Best and the mostly used Web Browser on Desktop and Smartphones, Google Chrome has remained there on my every Android device since first used it. Google Chrome is a very fast, responsive and stable browser for users who want a premium and heavy web browsing. The browsing is awesome, you can sync it across other devices. The good thing about this browser is that, user interface is brilliant, you can open as many tabs as you want. You can use incognito (private) mode and normal mode at the same time with very easy to switch between them. The browser has features like sync across devices, save data by activating Data Saver mode,  voice search, translator, private incognito mode, open as many tabs as you like and swiping through them. Honestly speaking, I like the browser very much and I am using this for a long time on my phone and PC. It is free on Google Play Store.
#2) Opera Browser
Opera is a very fine, fast and smooth browser. It is famous and popular with a clean design and interface. Opera browser has great features which are necessary and required for a fast browsing. Opera has remained my next stop after Google Chrome. One think I like about Opera is it loads the web pages very faster even if you have a slow internet speed. The browser includes features like video compression (reduces data usage), private mode, add any website to home page, sync to your whole web history including bookmarks, tabs, speed dial across other devices, swipe down the page to refresh and many other. It is free on Google Play Store and optimized for both tablets and smartphones. The icon of the Opera Browser is changed in the recent app update.
#3) Maxthon Web Browser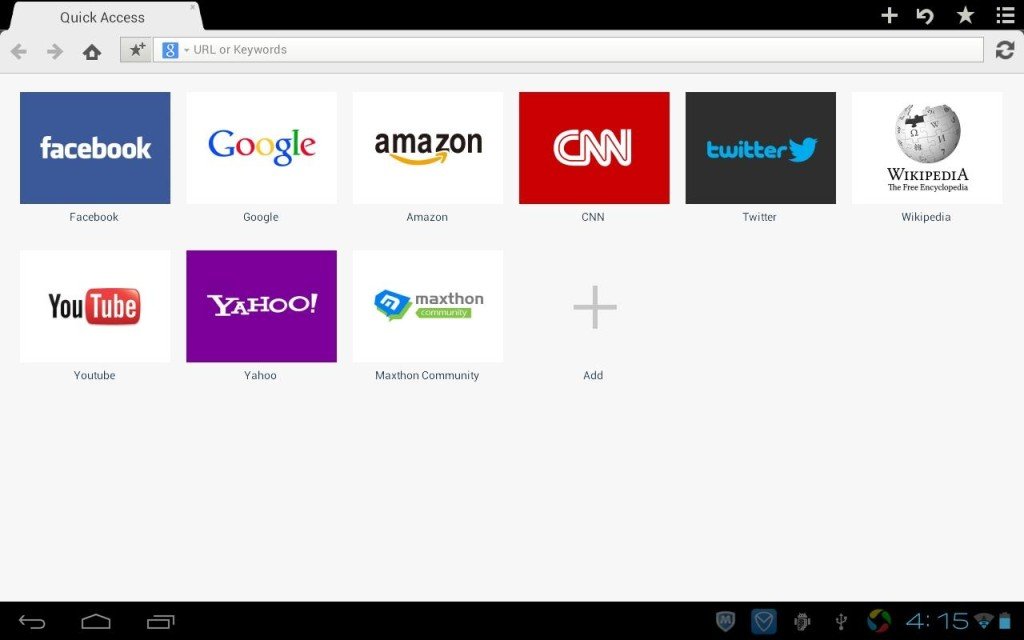 The third browser on our list is Maxthon Web Browser. Maxthon is pretty much like chrome. The browser is very good and best for those who want a simple and fast web experience. The browser is fast, low size and offers very fast downloading speed. The features and functions are quite same like the above browsers. Some of the features that include in this browser are reader mode, tab browsing that puts resolution to max, add-ons, private browsing, favorite syncing, flash player supported, quick access that puts your favorite sites to speed dial, cloud download, cloud push, sharing ability etc. However the browser has the higher rating than Opera and Chrome. Its rating is 4.5  on Google Play.
#4) UC Browser
I personally do not use UC Browser but the reason I included this Browser in my list is that I have seen the popularity of this browser so much among people who mostly use carrier data network. If you are of the Data saver type than UC browser will perform best for you. Its speed is super fast even if you have slow speed. It loads the pages very faster and also the downloading is very best on this tablet. The other interesting thing about US Browser is that it has the function of Ad blocking. You can block most of the ads on main websites. Other features include fast mode, stable navigation, Facebook mode, smart downloads, control videos brightness, color, volume by gestures, night mode and multiple page loading etc. The raring on Google Play for this browser is 4.5.
#5) Dolphin Browser
The last one that lands on our list of Android Web Browsers is Dolphin Browser. You may have heard about it or seen on Google Play but give it a try. Its pretty fantastic with quick browsing and stable downloading. The design of this browser is awesome with many new features. The interface is perfect on both phones and tablets. Some features are Ad-ons, Ad block for blocking ads, personalized search mode, incognito mode for private browsing, gestures, sonar (a kind of voice search), browsing sync, fast downloads etc. The rating of Dolphin Browser on Google Play Store 4.6 which is the highest from all the above.
So, these were some of the best browsers available on Google Play. You should check them out and then share your reviews with us that which one you like. Hope you like our list of 5 amazing Android Web Browsers on free on Google Play. Don't forget to leave a comment below. You can also share any other good browser with us and others.
---
Please like share and subscribe. Comment to share you views. Follow us on twitter, facebook, GooglePlus
---