Galaxy Note 10.1 is a popular Android Tablet released in 2012. The tablet was the best in its productivity features. Now this tablet is getting a little old and also the OS updates are stopped releasing for this device. So, if you are the one who always wants to try something new then Gnabo Rom is best for your tablet. You may be familiar with the Custom Rom. A custom rom is the custom build OS for your device with customized features and design.  Today I will show you how to Install Gnabo Rom on your Galaxy Note 10.1 GT-N8000. Gnabo Rom is packed with ton of features and is quite stable. It runs perfectly on the Note 10.1 with amazing performance. The Gnabo Rom is based on 4.4.2 Kitkat OS with some other improvements like Galaxy Tab 4 UI and Note 10.1 2014 Edition features like multi window, air command. All the Credit goes to the famous XDA-Developers.
I will show you the complete way of how to install Gnabo Rom on your Note 10.1. But for installing the Rom on oyur device you will need any custom recovery like TWRP or CWM. So, let's begin to the tutorial of installing Gnabo Rom on Galaxy Note N8000.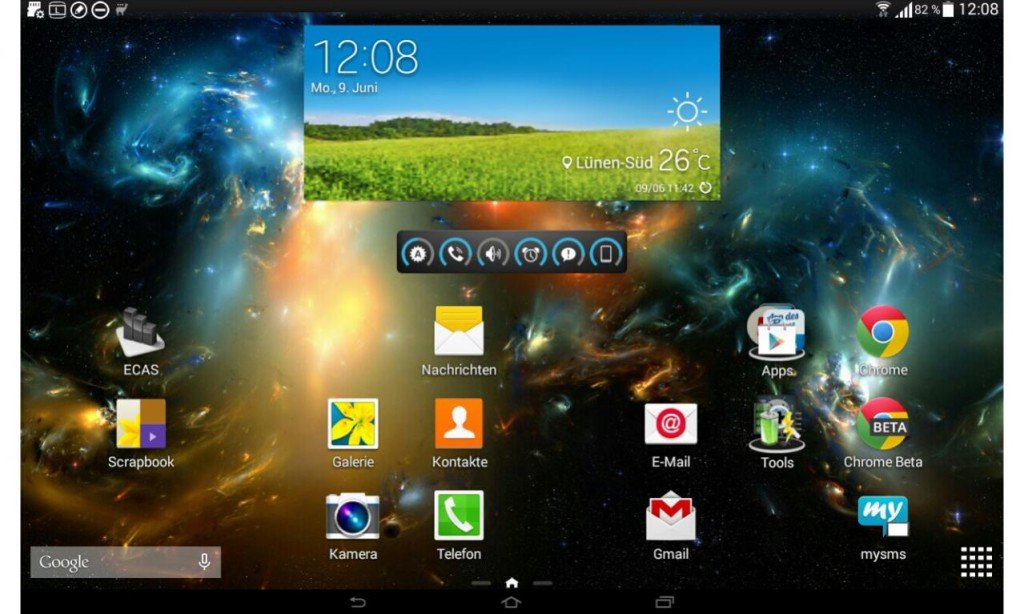 Gnabo Rom for Galaxy Note 10.1 N8000
Gnabo Rom is a pretty cool custom rom. It has a ton of features and customizations. The rom is based on 4.4.2 kitkat OS but it has it has some other cool features from 2014 edition Note 10.1 and Galaxy Tab 4. The rom has Galaxy Tab 4 UI and browser, Quad Multi Window, Air Command, scrapbook. Galaxy S5 effects, animations, power saving modes, s-pen features and many other cool features. Besides I have used this Rom for a long time on my Note 10.1 and I liked it very much. The rom is very stable with amazing response and battery life. For installing the rom you will need a custom recovery on your tablet. Follow the link below to install the custom recovery on your Note 10.1.
Install CWM Recovery on Galaxy Note 10.1 N8000
The step by step procedure to install Gnabo Rom is given below. Please read the disclaimer and necessary instructions before
Gnabo Rom Features
Air Command
Quad Multi Window
Scrap book
S-Finder
Screen Writing
S-Pen Power Saving Mode
Pen Window
Smart Clip
Note 10.1 2014 Edition Calculator
Note 10.1 2014 Edition S-Note
Galaxy Tab 4 Keyboard
Galaxy Tab 4 Messages
Galaxy Tab 4 Launcher
Galaxy Tab 4 My Files
Galaxy Tab 4 Email
Galaxy Tab 4 Browser
Galaxy Tab 4 Music Player
Ultra Power Saving Mode
New Lock Screen Effects
Note Pro & 10.1 2014 Edition UI
Reading Mode
Smart Screen
Smart Pause
Smart rotation
Smart Clip
Many New Gestures
and more,,,,,
Disclaimer
The method here to install Gnabo Rom is only for Galaxy Note 10.1 model-no GT-N8000. Do not try this on any other model. If you are completely unaware of this process then you should not do this. Remember that Droidopinions.com will not be responsible if something wrong happens with your device during or after the process. Do this at your own risk only. The process installing the custom rom is unofficial so, you will lose the warrant of your device, Thanks
Necessary Instructions before Proceeding
First of all check the model no of your device by going to Settings>>About Phone>>Model No. Make sure it is GT-N8000 then proceed.
Backup all your important data like contacts, messages, photos, videos etc. It is recommended to do a full backup using a custom recovery.
Charge your phone up to 70% to minimize the risk of power down.
Your tablet should have custom recovery installed.
It is better if you do a factory data reset before installing the Custom Rom.
Download Required Files
Download the required files from the links below to install Gnabo Rom on your device.
Bootloader For Note 10.1 N8000
Install Gnabo Rom on Galaxy Note 10.1 N8000, Steps
Follow the steps below to install the Gnabo Rom on your device.
Step-1
Download all the three files on your PC from the above links. Do not extract the files.
Step-2
Connect your Galaxy Note 10.1 to the computer. Move the three downloaded files to your device's internal or external storage.
Step-3
After moving the files. Disconnect the tablet form PC and turn it off.
Step-4
Enter into recovery mode by pressing and holding Home+Volume Up+Power button for few seconds and release when the recovery menu appears.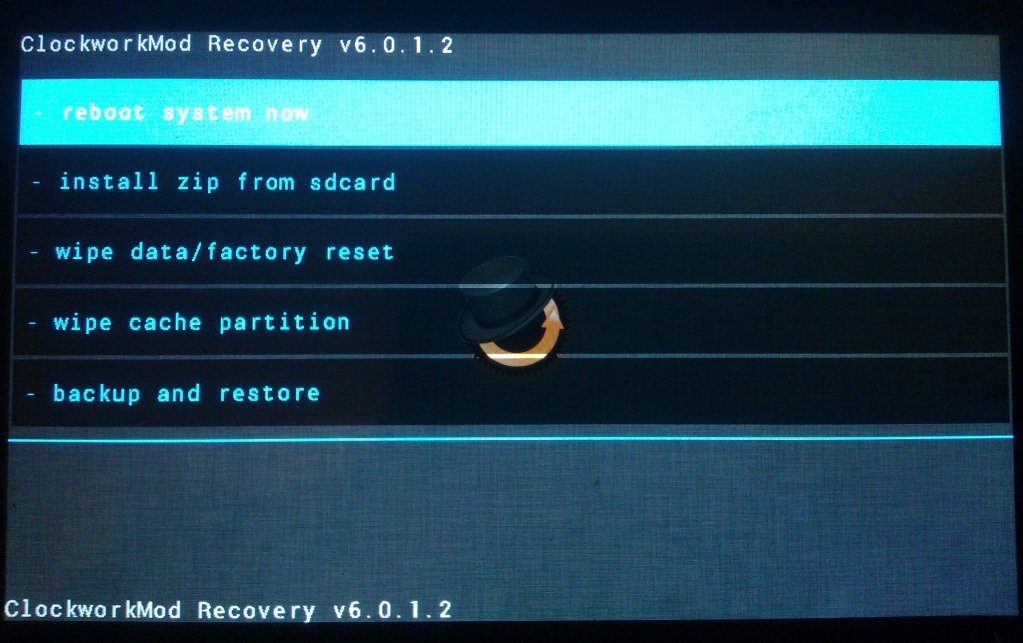 Step-5
In the recovery menu scroll down to the wipe cache partition, select it and confirm the task.
Note: You scroll down and up by volume buttons and select from power button.
Step-6
After that Scroll down to the option install zip from sdcard and select. Now again select the option choose zip from sdcard.
Step-7
Now find the Gnabo Rom that you moved to your device storage in the second step.
Step-8
If you find the Gnabo Rom then select it and confirm. The rom will now start installing. Wait for some time till the Rom installs completely.
Step-9
After installing the Gnabo Rom, again go back and this time find the Bootloader file. Select it and confirm. Now wait till it installs.
After installing the bootloader, go back again and find the super su file. Select it and confirm to install.
Step-10
When you install all the three files (Gnabo Rom, Bootloader, Super SU) then go back to the main recovery menu. Select the reboot system now option to restart the device.
Your device will now be running the Gnabo Rom. Wait for some time till it shows up the home screen. Remember that at first start-up it may take some time to show up the home screen. So have patience. And All Done!!!
Well Done Guys!!! You have now installed the Gnabo Rom on your Galaxy Note 10.1 N8000. Hope you like our tutorial to install Gnabo Rom on Galaxy Note 10.1 N8000. If you have any questions then feel free to ask in the comments section below. Also share your reviews about Gnabo Rom.
Fix if device stops at Boot Animation
If your device is stuck at the Boot animation then you can solve this by doing factory reset form the recovery menu. You can get the instructions to solve this issue by following the link below.
Fix if device stucks on Boot Screen
So, that was all for today. Time to go now. Bye!! See ya.
---
Please like, share and subscribe. Comment to share your views. Follow us on twitter, facebook, GooglePlus.