Samsung Galaxy S2 is the second smartphone of popular Samsung Galaxy S Series and it was an amazing smartphone off its time. Samsung S2 is still a popular smartphone and that's why today we are going to help you find best Galaxy S2 custom ROMs. Our ROMs list for S2 includes the latest Android version 6.0.1 Marshmallow and also the previous ones lollipop and KitKat which are the most stable ones and highly rated by users.
As we cannot upgrade every Android device to latest Android version officially but via custom ROM only. Custom ROM changes everything of Android interface and it boosts your smart phone's performance. Flashing custom ROM enhances battery life and brings lots of new features like themes, launchers, boot animations and more. Have a look at our list of best Galaxy S2 custom roms.
Best Galaxy S2 Custom Roms
To flash a custom ROM on any android device, you will need to root your phone first and yes it is a bit risky process but if you know about flashing custom ROMs then it is a piece of cake. To flash a custom ROM on any Android device you should have unlocked the bootloader and you should have a custom recovery installed on your device like (TWRP) or (CWM) recoveries. Before flashing custom ROM on Galaxy S2 don't forget to create a backup of all your important data like apps, contacts, call logs, texts.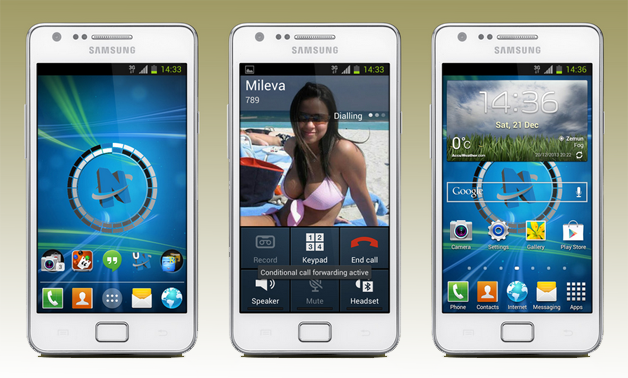 Below is the of few best Galaxy S2 custom roms.
1. Lineage OS Custom Rom
It doesn't matter if your device is old or latest, Lineage OS (previously known as CyanogenMod) is there for you to give you a treat of latest Android Version. For those of you who want to taste android 9.0 pie on their S2 CM13 ROM is best custom ROM. To flash this ROM on your Galaxy S2 you'll need to repartition your system because LineageOS rom requires 1 GB of system partition but S2 have only 500 MB default partition. Just install repartitioning zip file using latest recovery CWM or TWRP. Latest Android Pie rom has a lot of cool features and it is fast in performance.
2. Resurrection Remix for Galaxy S2 GT-i9100 (lollipop)
In Custom ROMs universe Resurrection Remix ROM are also popular ROMs and for Samsung Galaxy S2 it is back with Android lollipop 5.1.1. Users who want Lollipop on their S2 this ROM is best, it is lollipop based and it will give you fast and smooth performance on your S2 along with tons of customization options and other cool features.
3. Paranoid Android (Android 4.4.2 KitKat)
Looking for a good Android 4.4.2 KitKat ROM for your S2 GT-i9100 Paranoid Android is a treat for you. It is an amazing KitKat best custom ROM, the Paranoid Android 4.2 BETA 2 is an improved version of this ROM, it is stable and lets you enjoy Android KitKat on your S2 without worrying. Give it a try you will like it.
4. PACMan ROM for Samsung S2 GT-i9100
PACMan ROM is another KitKat based ROM for Galaxy S2 actually it is an all in one ROM because it has features of (CyanogenMod, Paranoid Android, AOKP). PACMan includes plenty of customization options of CM11 like PIE controls, active display, HALO floating notifications, Custom animations and more, flash this ROM on your S2 to enjoy these awesome features.
5. Hazy ROM for Galaxy S2 (lollipop 5.0.2)
Hazy ROM is lollipop based custom ROM for Samsung Galaxy S2. Hazy ROM is very efficient Custom ROM with improvements and new features. It is stable, fast and smooth, if you want to run Lollipop on your Galaxy S2 this is the best ROM.
So, that is it. Hope you like our list of some best Galaxy S2 Custom Roms. Comment below to share your views.
Share it and subscribe for interesting articles on Galaxy S3. Sharing buttons are below and subscription box is at the end.