Today I have here is doubleH3lix ipa jailbreak with cydia for iOS 10 and 10.3.3 running iOS devices. This jailbreak is developed by Siguza and Tihmstar. It is a modified version of H3lix or helix jailbreak and works with all 64 bit devices. It is available as an ipa file which can be sideloaded via cydia impactor tool.
Full download and installation instructions of doubleh3lix ipa jailbreak are discussed below. All you have to do is install double h3lix jailbreak ipa file and then follow the installation instructions step by step. After that you will be able to jailbreak your iPhone or iPad (64 bit) on iOS 10 or 10.3.3. So without taking much of your time lets get to the real work.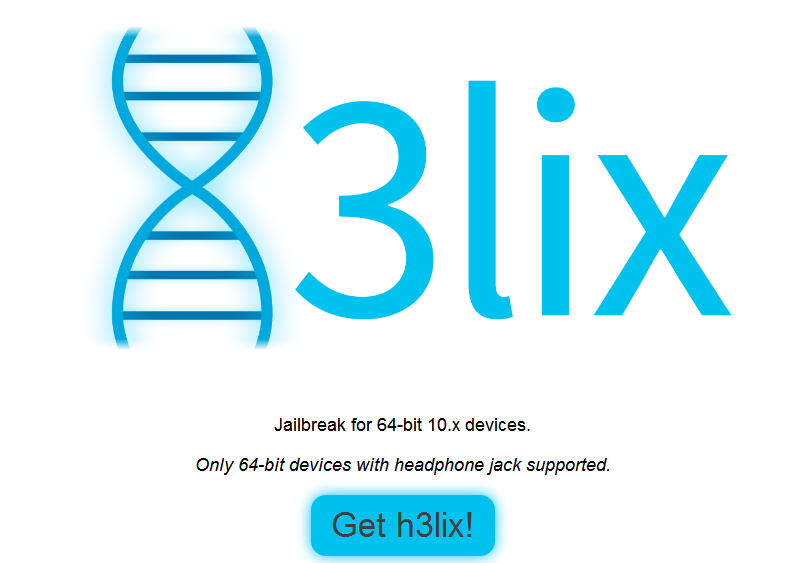 DoubleH3lix Jailbreak ipa
iOS 10.3.3 has received quite a plenty of jailbreak exploits like Goblin Jailbreak, Meridian Jailbreak and upon them, the newly released doubleH3lix ipa is at your service.
In this tutorial, you will find all the steps to jailbreak your iPhone or iPad on iOS 10.3.3 or iOS 10 via double H3lix jailbreak. First you have to download the ipa file and then you can use cydia impactor to install this on your phone.
H3lix jailbreak is more stable than goblin jailbreak and most of the faults are that were available in previous jailbreaks are addressed in this. And good thing is this jailbreak also comes with cydia. So it will install cydia on your iOS 10 or 10.3.3 device.
Compatibility of DoubleH3lix Jailbreak
This jailbreak is compatible with following iOS versions and iPhones
iOS 10.0/10.0.1/10.0.2/10.0.3
iOS 10.1/10.1.1
iOS 10.2/10.2.1
iOS 10.3/10.3.1/10.3.2/10.3.3
Supports these iPhone, ipad models.
iPhone 6S
iPhone 6S plus
iPhone 6
iPhone 6 plus
iPhone 5S
iPhone SE
iPad Air
iPad Air 2
iPad Pro
iPad mini 2
iPad mini 3
iPad mini 4
Before Proceeding
Make sure to backup all your important data including, contacts, media, apps and accounts.
You have to do this process on PC or Mac.
You should have a 64 bit iphone.
Download doubleH3lix ipa Jailbreak
You can download the required files from below links.
Download: RC6 doubleh3lix.ipa
Download: Cydia Impactor
How to Install doubleH3lix jailbreak ipa on iOS 10/10.3.3
To jailbreak your iphone with double h3lix. Follow these steps.
First download Cydia impactor on your pc or mac.
Then download doubleh3lix jailbreak on your pc or mac.
Connect your phone to computer.
Launch Cydia Impactor.
Now, click on doubleh3lix ipa file and drag it onto cydia impactor.
Sign in with your apple id.
The ipa file will install on your phone now. Disconnect the phone when it installs completely.
After that, go to Settings>>General>>Device Management and trust the profile of newly installed app.
Now, launch DoubleH3lix Jailbreak app that you just installed.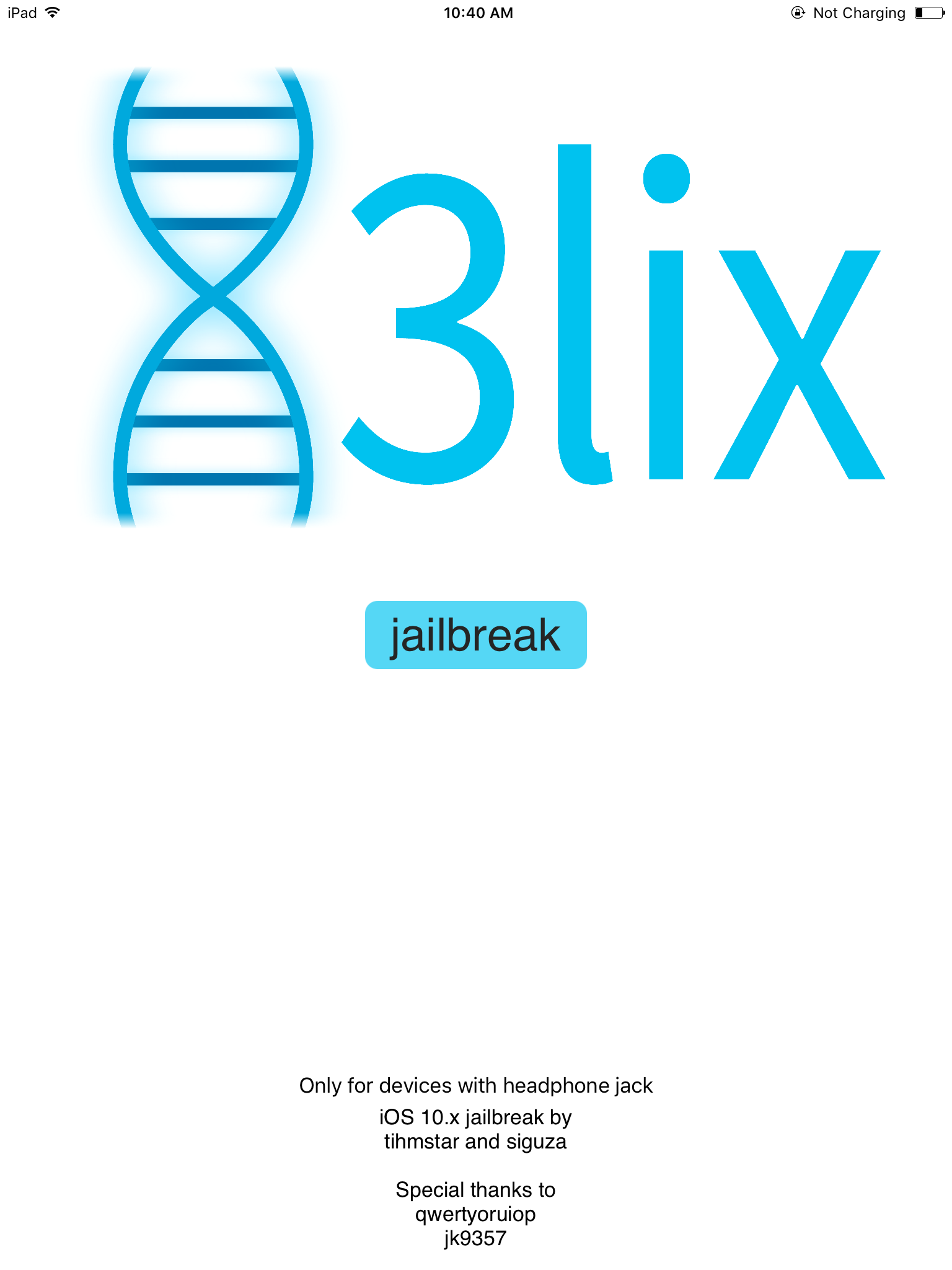 Tap on jailbreak button to begin the process. When it is done . Cydia will be installed on your phone.
Do remember that this isemi-untetheredered jailbreak. Every time you reboot your device the jailbreak will vanish and you have to do the same process again to jailbreak your phone.
That is pretty much it. Ask questions about doubleh3lix ipa jailbreak in comments below. Subscribe for more jailbreak news and tools.