Apple has released the new iOS beta 8 update after just a week on beta 7. You should have your hands on that update by now. But if you don't then you can Download iOS 11 Beta 8 iPSW file and install it on your iphone without UDID or developer account. As every new update comes with some changes and minor improvement with bugs and stability. The iOS 11 beta 8 is only available to registered developers via OTA but you can also install it via itunes even if you don't have developer account.
To install iOS 11 Beta 8 ipsw on iPhone or iPad. You would first need to install the ipsw file form the links below and then install it via itunes. Every step is given below. Its easy and not difficult. Just follow the instructions. Previous updates of iOS 11 beta introduces some features like appstore icons, improved maps etc. This update would also bring more improvements and awesomeness.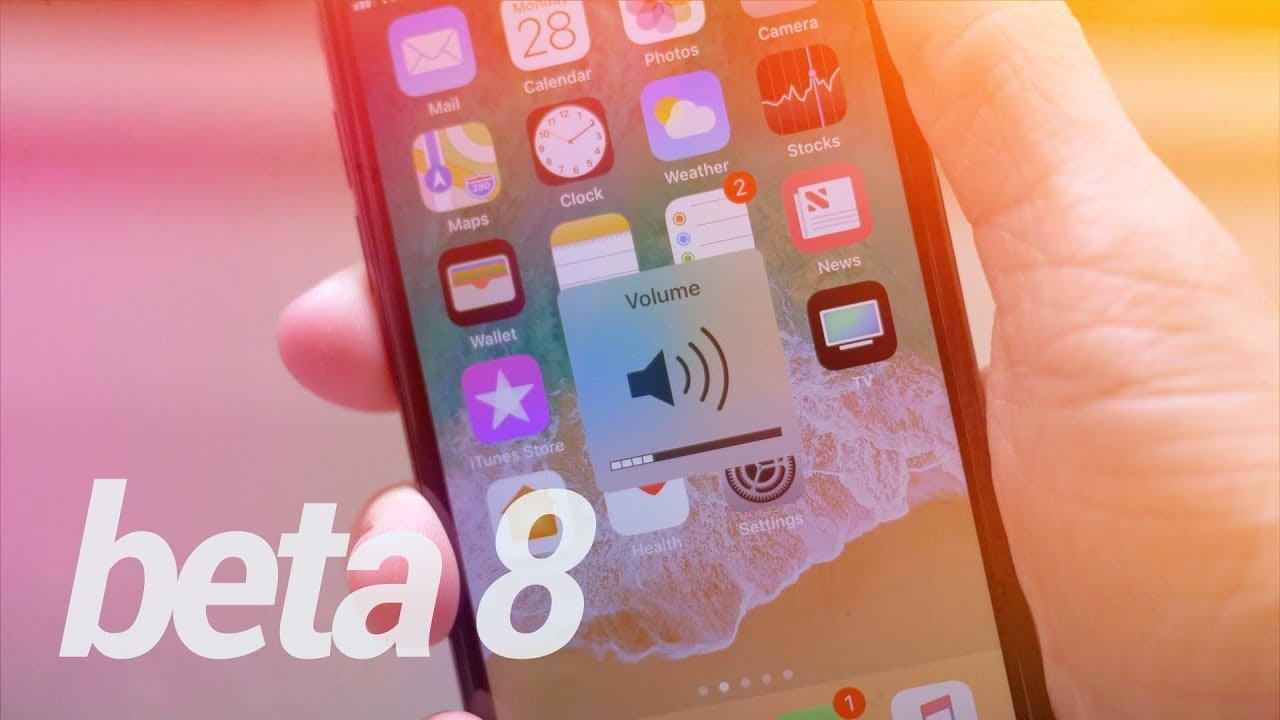 Download iOS 11 Beta 8 iPSW
This is a Beta version so you should be aware that it is only meant for testing. You should make a full backup of your phone first before updating to iOS 11 Beta 8 so there should be a way for you to recover your device back if any issues occur with the update. See the instructions below to update your iphone, ipad to iOS 11 Beta 8 iPSW.
Downgrade iOS 11 Bete to 10.3.5
Below are iOS 11 beta 8 download links. You can download the latest update for your specific model.
For iPhone:
iPhone 7
iPhone 7 Plus
iPhone 6s Plus
iPhone 6 Plus
iPhone 6s
iPhone 6
iPhone 5s
iPhone SE
For iPad:
iPad Air
iPad Mini 2
iPad Mini 3
iPad Mini 4
iPad Air 2
iPad 9.7-inch (2017)
iPad Pro 9.7-inch
iPad Pro 12.9-inch (1st generation)
iPad Pro 12.9-inch (2nd generation)
iPad Pro 10.5-inch
For iPod:
How to Install the iOS 11 Beta 8 without UDID
To install the iOS 11 Beta 8 ipsw file on iPhone or iPAd follow below instructions.
Your iOS device must be running iOS 11. Don't forget to back up your data via iTunes or iCloud.
Ensure that you have the latest version of iTunes installed in your computer.
Now, Launch iTunes and go to the device summary. Press and hold the [ Alt ] key if you're on Mac or the Shift key if you're on Windows and simultaneously click on the Restore button.
A prompt will appear asking you to select the IPSW file. Use the the specific iOS 11 beta 8 IPSW file for your specific device model.
After selecting the firmware file, the restore process will be completed by iTunes. Your device will be upgraded to iOS 11 beta 8.
That was it. Now you can easily install the iOS 11 Beta 8 on iPhone, ipad or ipod without having a developer account. If you can problem, comment below. Follow us on twitter, facebook, Google+.