Many hackers are finding a way, a loop, so they could jailbreak iOS 10 and 10.1.1 verisons. And among them Luca Todesco is one who has made Match_Portal+Yalu jailbreak tool that can jailbreak the latest probably iOS 10.1.1 verison. I have explained the whole story about Jailbreak iOS 10.X status in my previous post and there is video of Luca in it performing a jailbreak. Luckily he has made the Yalu+ Match_portal for some of the iPhones on iOS 10, iOS 10.1.1. But this tool is still in beta version.
Now, to download Match Portal+Yalu ipa file on iPhone which'll afterwards upon launching will perform jailbreak. We will be needing a PC or Mac. And through cydia impactor it'll be installed. And hopefully I have also published a full Yalu Jailbreak iOS 10.1.1 tutorial where all the steps are explained.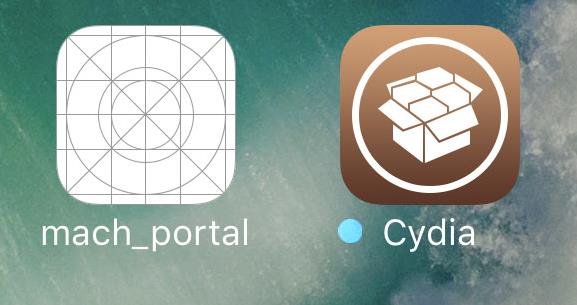 Match_Portal+Yalu Jailbreak for iOS 10.1.1 and iOS 10.2
For newbies it is recommended that they shouldn't try this because it is not stable. However all the jailbreak fanatics can try this if they desperately want to install cydia on iOS 10.1 on iPhone.
Before i proceed, you need to know that this yalu match portal jailbreak works only on latest iPad and iPhone models. It can be done on iPhone 6s, 6S plus on iOS 10.0.1/10.1.1, iPhone 7, 7 plus on iOS 10.1/10.1.1 and iPad Pro on iOS 10.0.1/10.1.1. On lower iPhone models you can not do this. You can download Match_Portal+Yalu Jailbreak app below.
Download Match Portal Yalu ipa Jailbreak
Yalu 102 ipa iOS 10.2 Jailbreak
These are two files you need to install one of them. Yalu Beta 4 jailbreak is the new version and Beta is the previous version. In case you run any issues with beta 4 then try Yalu beta 3 verison.
Steps to Install Yalu+Match_Portal
To install the yalu beta 4 jailbreak follow the below steps or see full Yalu Jailbreak iOS 10 guide. For 10.2 jailbreak, download Yalu102 and follow Jailbreak iOS 10.2 guide.
First of all download Cydia Impactor for you preferred Mac or PC and extract it.
Now on your iPhone or iPad. Disable the Screen Lock and disable Find My iPhone function.
Now connect your iPhone or iPad to the computer.
Extract Match_Portal+Yalu jailbreak fiile.
Launch Cydia impactor.
Drag the extracted yalu Match portal ipa file and drop on to Cydia Impactor.
It will ask you to log in with Apple ID. Sign in with any of your Apple ID.
After that Yalu jailbreak will install on your iPhone or iPad.
Disconnect the phone.
Go to Settings>>General>>Profiles and trust the certificate of the app that you just installed.
Launch the Match_Portal+Yalu app that you'll now have on your iPhone.
After launching the app. A white screen will appear. This is cydia installing on your device.Bingo!
After 1 minute or so your device will restart and , You'll have Cydia.
So that's it hope you installed Match_Portal+Yalu and got jailbreak on your iPhone. Ask any questions in the comments below. Subscribe and follow us on Twitter.