Here is the all new Google Camera 7.1, an early camera port release from Google Pixel 4. It has new completely changed UI, and new features. Download from here and install on your phone.
In Android, Google Pixel has one of the best cameras with epic low light performance. And this has also much to do with the the camera port of Google Pixel phones. So, Google Camera Apk is a camera port from the actual Google pixel phone and it takes pretty much good pictures than the real stock camera on Phone.
Many are using Google Camera on their phones for taking photos because it gives much better results. I have used it myself an the pictures were quite good with decent saturation and dynamic range. Probably pretty better than the stock camera.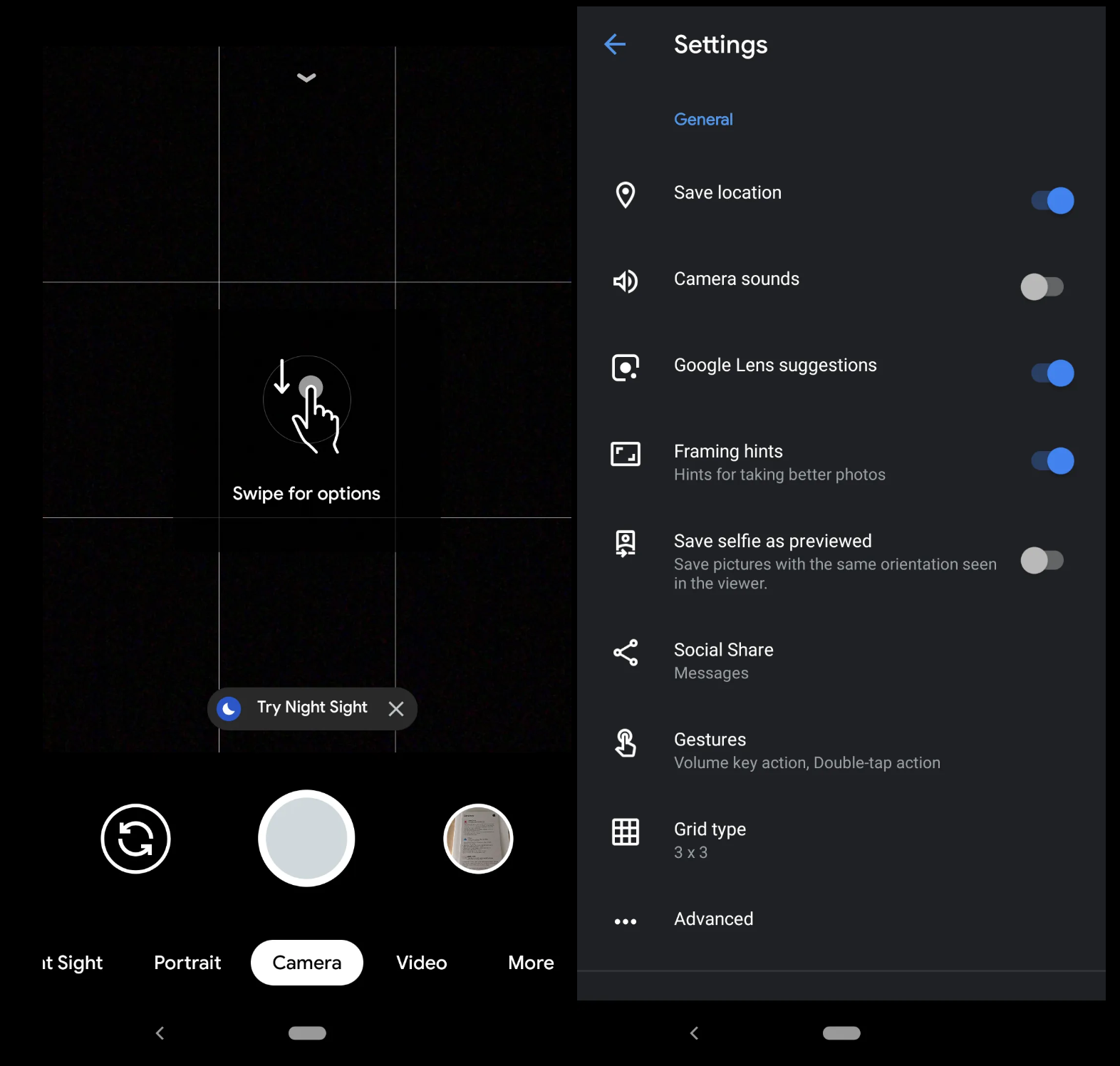 Google Camera 7.1 Apk
The latest version of Google Camera 7.1 is available now. You can download it on your phone. The download link for apk file is below. It has completely redesigned UI and new features.
Actually this Google camera port is an early version leaked from Pixel 4. The camera has completely new UI. The controls are available at the bottom, below the shutter button. Every control or mode has its own settings which can be accessed by swiping down from top while on that control or mode.
Google Camera Apk v7.1 Features
Redesigned UI.
Social Sharing: Take a shot and share any photo directly from the camera to any social network.
Framing Hints: Guides you for taking better shots.
Camera Modes no available on the bottom.
Swipe down from top while on any mode to access its settings.
These some major changes, Apart from that you can test out the new Google Camera 7.1 for any new changes.
Download Google Camera 7.1 Apk
Note: If the links are not working please inform us in the comments.
How to Install Google Camera Apk
To install the GCam, follow these steps.
Download Google Camera Apk 7.1 from above link.
Now on you phone, Go to Settings>>Security, here enable the Unknown Sources option.
Now navigate to the downloaded Google camera port apk file.
Tap on the apk app. Install the apk.
Done, Now launch the newly installed Google camera app an early release from Pixel 4.
Enjoy superior images.
That is it. I hope you liked it. Comment below for any questions or anything. Share it and subscribe. Keep visiting. Thankyou, Take Care.