WhatsApp is one of the most widely used Apps across the world. With the ability to text people and send them pictures for free, it is widely used by a lot of smartphone users. But there are lots of things you can do with WhatsApp ++, things you can't do with default app. WhatsApp is exclusively available for iPhone on iOS, but it's actually possible to get in on the iPad thanks to this modified WhatsPad++ version of iPad. Here's how to get WhatsApp (WhatsPad++) on iPad running iOS 10 without requiring jailbreak.
WhatsApp on the iOS platform is designed and released specifically for iPhone, meaning that there is no official iPad version. Get the WhatsPad++ ipa iPad file that is essentially a modified version of WhatsApp designed specifically for the iPad.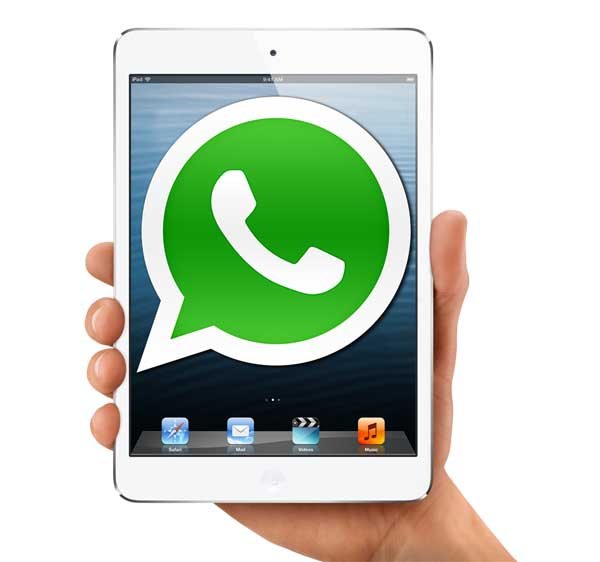 Requirements
iPad running iOS 10 or higher.
A Mac computer is required.
Xcode (free from the Mac App Store) is required.
A free or paid Apple developer account is needed. If you use the free Apple developer account, the WhatsApp ++ app will stop working after 7 days. You'll have to reinstall the app then.
Downloads:
Whatsapp++ iPad
++ Tweak Sideloader
Procedure
1. Install Xcode from the Mac App Store.
2. Navigate to the PPSideloader Github page in your browser and download the master.zip file.
3. Unzip the 'master.zip' file you downloaded before. In here you should find several files including an Xcode project and an 'app.ipa' file.
4. Next, Copy the WhatsApp IPA file you downloaded into the master folder. Delete the 'app.ipa' file and rename the WhatsApp IPA to 'app.ipa'.
5. Launch Xcode project file and click 'ppsideloader' in the left sidebar.
6. There you'll find a box called 'Bundle Identifier'. Set this to something unique.
7. For the 'Team' drop down box, select your Apple ID used for your developer account. If it does not show up, go to Xcode > Preferences > Accounts and add your Apple ID.
8. Once you have selected your team, click the 'Fix Issue' button.
9. Now you need to select the device you want to install WhatsApps ++ on. Make sure your device is plugged into your computer and Choose your device.
10. Click the play button in the top left and WhatsApp ++ will now start to install on your device.
11. Once the installation is finished you may not be able to open it due to an untrusted developer issue. To fix this, navigate to Settings > General > Profiles and Device Management > Your Apple ID. Tap 'Trust' twice. You should now be able to open and use WhatsPad++ , That's it. Enjoy WhatsApp on iPad!