Pangu Team has released the semi untethered Jailbreak for iOS 9.3.3 and 9.3.2 iOS users. You can use this tutorial to jailbreak your device and you don't need Computer for this. Many users are still confused about whether the jailbreak has been released or not. The answer is 100 percent yes guys. The jailbreak is released via pangu ios 9.3.3 with pc and without pc.
Only a jailbreak fanatic know what it is like to have a jailbroken iOS 9.3.3 device with cydia as its sister. It is like making your car a lamborghini. If you want to taste the joy of jailbreak ios 9.3.3 then you are at the right place. Below are the simple steps.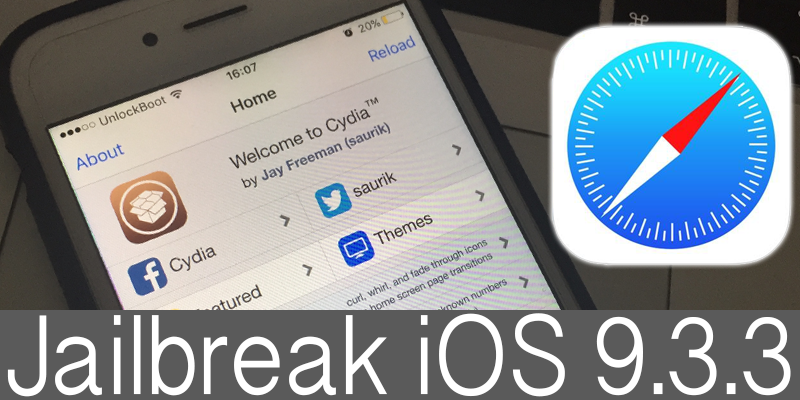 How to jailbreak iOS 9.3.3 with Safari – No PC
For iOS 9.3.3 jailbreak without jailbreak. You're going to need not more than just an iPhone with iOS version 9.3.3 and an internet connection with some basic jailbreaking information that what it is and what you are doing.
So here you're to Jailbreak iOS 9.3.3 with the simple steps as followed.
iOS 9.3.3 Jailbreak Without PC
Step : 1
Backup all your system data before Jailbreak process, make a full backup of your device using iTunes.
Step : 2
Now unlock your iPhone or iPAd and launch Safari Browser and copy and open this link: http://totoateam.com/pangujb
There tap install button and install TT Jilbreak.
Step : 3
After downloading PP app you need to trust its enterprise.
To trust it on your device go to Settings > General > Device Management and Trust the profile certificate, AKRAM AL NEAMI BUILDING MATERIALS TRADING CO (L.L.C).
Step : 4
Now go to home-screen and launch the PP app to Jailbreak iOS 9.3.3 on your iPhone or iPad. Accept notifications and then Un Check the PP box below on your PP app.
Step : 5
After that a big circle will appear on your device, the process will start and then you have to use Sleep/lock button to lock it.
Step : 6
It will take a few minutes and a notification will appear on your device "Your device has been successfully jailbroken and ready to use".
Step : 7
After all the above process. You will again need to open PP app. Now it will make final jailbreak changes and install cydia.
Step : 8
Now your device will reboot and and hence there installed the cydia for iOS 9.3.3,  iOS 9.2.
That's it now. You have Jailbreak iOS 9.3.3 on your iPhone or iPAd. If you have any queries drop a comment below. Please share it and subscribe to our blog.