Recently if you have been using any hacked pokemon go version or some tweak on pokemon go then there are likely the chances that your pokemon go account may get soft banned. Pokemon Go has been the best game that gain the popularity in very short time and has surpassed even the famous games like candy crush, angry birds etc. Anyway, today we are here for pokemon go soft ban removal of your account.
People are crazy for playing this game. With its popularity and enormous amount of searches on the web. Many developers have made hacks and tweaks for this game. But Niantec is very strict in terms of these hacks, tweaks and tricks. You account can get softbanned and you will never be able to play pokemon go with that account and all your pokemons will be gone forever. But don't worry guys. If will show the Pokemon Go Soft Ban removal method. You can unban yourself in pokemon go and get your old account back.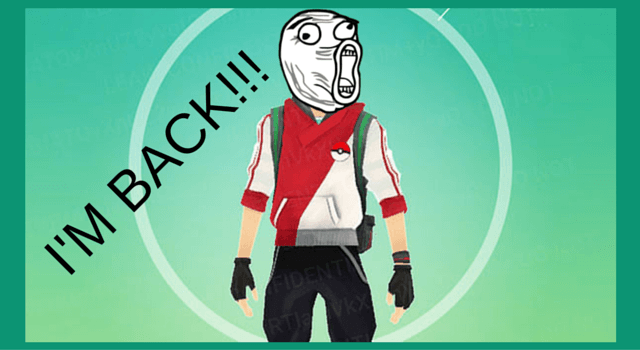 Remove Pokemon Go Soft Ban
Removing softban in pokemon go is pretty easy. Most of the time it will go it self after 3 or 4 hours of wait. But if it doesn't then you can follow these steps below that may help you. All these steps are taken from the users comments who have faced the similar issue and what steps did they do for unbanning themselves in Pokemon go.
Pokedetector Notification App for Pokemons
Unban Pokemon Go Account – Soft Ban Removal
To remove pokemon go soft ban. The steps are below.
Most of the times the soft ban in pokemon go lasts for only few hours. The softban will be removed after 2, 3 or maybe 4 hours. But if it doesn't then you may try out these steps below.
Step-1
First of all logout of your banned pokemon go account.
Step-2
Now login in with a new account.
Now catch any pokemon.
Step-3
Logout from this account now and delete the game from your device.
Wait for some time about an hour.
Step-4
Install the game again and login with your old account.
You will now be unbanned and can play pokemon go again.
That is it. This was how you can remove Pokemon GO Soft Ban on your account. Hope you like it. Comment below for any queries and do not forget to share it. Also subscribe from the subscription box below.