If you are tired of running the stock rom on your LG G2 then you should probably try the Best LG G2 Custom Roms. Personally I own an LG G2 phone too. So, I'm gonna list down some best LG G2 Roms that you should try if you want a Custom Rom for LG G2. You can have a look at the best Custom LG G2 Roms in today's article.
There are a lot Roms out there for G2 but personally I think there are only few that are worth installing on phone. From my experience, I have gathered a few best G2 custom roms that are perfect for this phone. You can see these G2 roms and their description in the list below.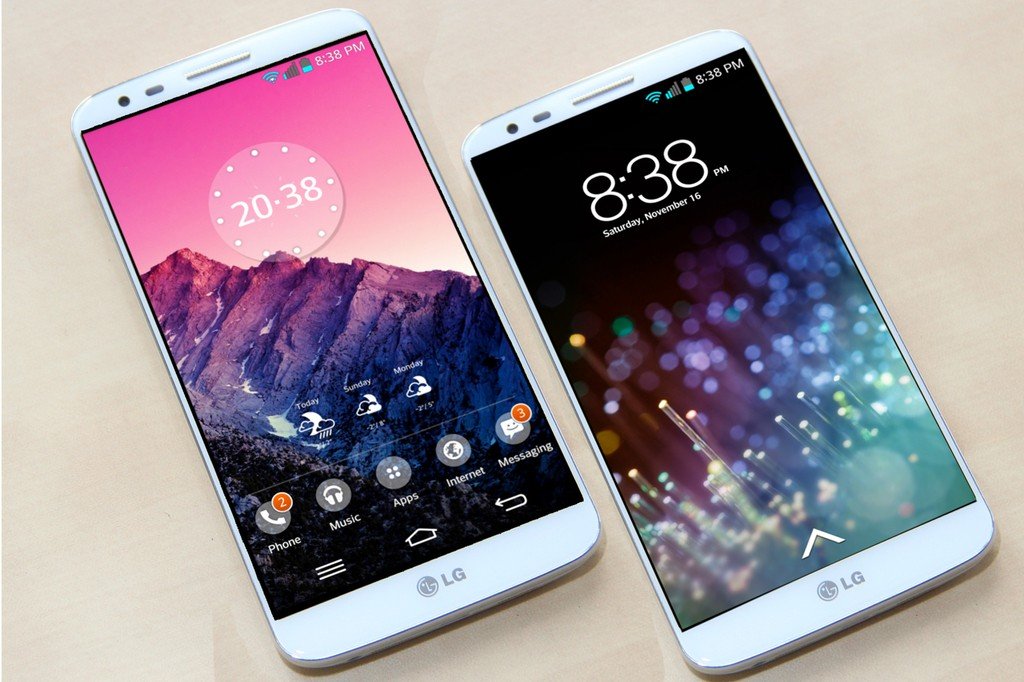 Installing a Custom ROM LG G2
If you feel tired and bored of same old firmware then to have a fresh firmware you will need to flash a custom ROM. It will change the overall layout of your phone and it will boost up your LG G2 performance. Installing best G2 custom ROMs increases battery life and brings lots of new features like themes, launchers, boot animations, new apps and other customization options.
To flash a custom ROM on your LG G2, you will need to root your phone first. It is a bit risky so you should be trained and aware of flashing custom ROMs otherwise don't do it. For installing custom ROM on any Android device you should have unlocked the bootloader and you should have a custom recovery installed on your device like (TWRP) recovery. Before flashing custom ROM don't forget to create a backup of your current ROM so that you always have an option to go back to previous ROM.
Best LG G2 Custom ROMs
Below is the list of great custom roms for G2 phone. Have a look at them. You're gonna like them because these roms are stable and work perfect on G2 on every model like D802, D800, D801, VS980, LS980 etc.
1. Cloudy stock 2.5 ROM
Cloudy 2.5 ROM is based on KitKat with lots of new features like LG G3 keyboard, updates camera binaries, option for hiding navigation bar and many other and it is by far one of the best and reputable in G2 Custom Roms. It will also bring SuperSU, busybox, and latest Google apps. Cloudy stock 2.5 also features split window, call recorder, support for Android runtime and recovery support.
2. Deviant Xone ROM
Deviant Xone ROM is most stable LG G2 ROM and that's why is one of the most popular Custom ROMs for LG G2. This ROM focuses a lot on performance and stability instead of bringing new features.Deviant Xone ROM is actually best light weight custom ROM for LG G2. If you prefer speed and stability on new features and customisation then this is best for you.
3. SlimKat ROM
Slimkat ROM is also based on android KitKat as the name suggests kat. Slimkat ROMs are popular ROMs among many android devices, this ROM gives a smooth and stable experience with LG G2. It has many features but overall it is light weight, some of its features include slim dialer, slimPIE and privacy guard. It is non customisable ROM but it will provide you with awesome features, some notable features are shake events, notification reminder, shortcuts for lock screen and notification drawer.
4. Optimus G3 ROM
On fourth no in the list of best G2 Custom roms we have Optimus G3 Rom. As the name indicates Optimus G3 ROM so it is the official LG G3 based firmware Rom for G2 with new features like three way reboot, split view, knock code support, hiding notification bar option and new boot animations so if you want to taste LG G3 official firmware go for it.
5. Lightning ROM
It is another Custom ROM for LG G2 , especially in terms of smoothness and fast performance. Lightning ROM focuses on smooth, easy and stable experience to give LG G2 users. It has busybox, LG health app, LG G3 theme, smaller navigation bar and other notable features like Knock code support, battery tweaks, LG G3 keyboard and many other.
6. AEONFILEX ROM
This ROM is based on LG G Flex stock ROM and so brings many G Flex features on LG G2. Some notable features are MyHub, Xposed installer, busybox, call recorder, 1% battery mode, LMT Pie launcher, audio tweaks and many more.These are some best Custom ROMs for LG G2 , find your best and flash it.
This is it. I hope you like these G2 Custom ROMs best of 6. You should give a try if you are looking forward to install a custom rom on LG G2. Comment below to share your views. Please like, share it and subscribe. Sharing buttons are and subscription box is at the end.