LG G3 is a powerful smartphone, G series is very popular smartphone series made by LG and LG G3 is a part of it which is a stunning high-end Android smartphone with 5.5 inches full HD (1080p) display having 538 PPI pixel density. It has 2.5 GHz Qualcomm snapdragon 801 processor with 3GB of RAM memory. LG G3 has 13MP rear camera and a 5MP front selfie camera. If you own this spectacular device for a long time and now want to customize it then you should check out the list of best Custom Roms LG G3 here.
You may want to install a custom rom. If you are a geek then probably it's in your guts to test the custom roms on your Android device. You should like these custom roms for LG G3 that i have here today in this article. So, have a look at the fastest and best custom roms LG G3.
LG G3 Custom ROMs
Most of the people get bore of same old firmware then they want to have a fresh firmware with new features, for this you will need to flash a custom ROM. It will change the overall layout of your phone and it will boost up your LG G3 performance. Installing custom ROM LG G3 enhances battery life and brings lots of new features like themes, launchers, boot animations, new apps and other customisation options but to flash a custom ROM on your LG G3 , you will need to root your phone first. Yes it is a bit risky process but if you know about flashing custom ROMs then it is a piece of cake.
For installing custom ROM on any Android device you should have unlocked the bootloader and you should have a custom recovery installed on your device like (TWRP) recovery, it is easy to use. Before flashing custom ROM don't forget to create a backup of your current ROM so that you always have an option to go back to previous ROM in case of if you don't like the new one.
Best Custom ROMs LG G3
Here is the list of some best Custom ROMs for G3. These ROMs are appreciated by LG G3 users and are based on their reviews about the performance, stability and features of ROMs.
1. CyanogenMod 12
CyanogenMod the most popular custom ROMs community and popular in customs roms LG G3. It is known for its awesome performance, reliability and stability. This ROM gives a smooth experience on LG G3 and is based on Android 5.0 lollipop. It comes up with many features themes support and other customisation options. With regular updates it keeps on improving performance and adds new features. Some of CM 12 useful features include lock screen shortcuts, advance CPU features, quick toggles, battery related tweaks, theme support and many others, Overall it is simple, fast and most stable ROM for LG G3.
2. MIUI V6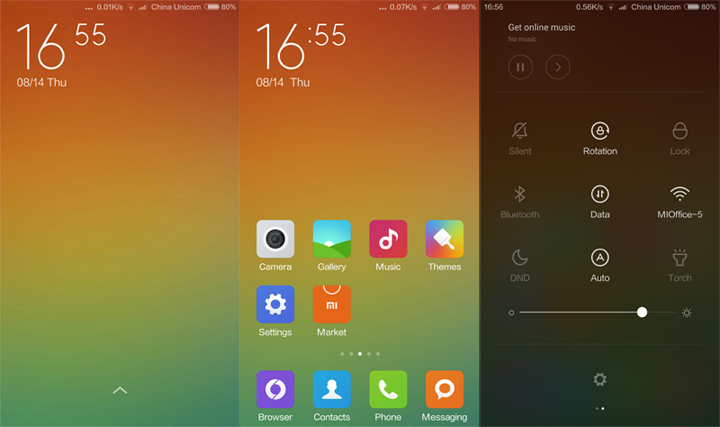 After CyanogenMod, MIUI is the second most popular Android custom ROMs community, it is simple and smooth ROM for G3 with high-end performance. It is based on Android 4.4 KitKat, it has many features like MIUI themes, status and navigation bar customisation, two panel settings menu, stable kernel and great battery performance and tweaks. For more grab this MIUI ROM and flash it on your LG G3.
3. Cloudy G3 ROM
Cloudy G3 is another best Custom ROM for LG G3, specially in terms of performance and customisation it is awesome. It is based on stock ROM of LG G3 D855 and Android version is lollipop. It offers stable performance with exciting features like LG G4 camera app, call recorder, latest Google apps, LG G4 UI, Aroma installer and many more, just grab this ROM and flash it on your G3 without hesitation.
4. Euphoria OS
Euphoria OS is one of the lollipop based custom ROMs LG G3. it is simple and beautiful with lots of feature and customization options. Some of its features include CPU info overlay, audio FX, theme chooser, tweaks, inbuilt security, AOSP based, keyboard cursor control and many other. This ROM is in its initial stages of development so it may contain some bugs but don't worry they'll be minor. Overall euphoria OS is great custom ROM for LG G3.
5. Blisspop ROM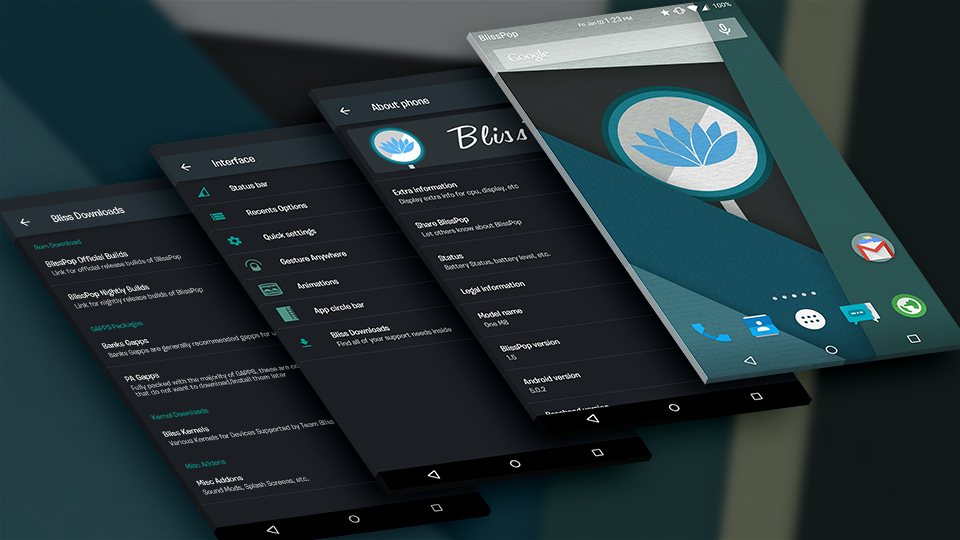 This ROM is highly customisable ROM and it is known for this feature, so if you are fond of customisations you should go with blisspop. This ROM is based on CM 12 ( Android 5.0 lollipop ) which means this ROM will give you CM 12 experience with some new features and customisations. Its notable features are ultimate customisation, CM 12 based, many sound options, power menu option, OTA updates, weather status bar and many more.
These are some best Custom ROMs LG G3 , Flash them and tell us which one you liked the most suitable Rom for LG G3.Please share this article and subscribe to our blog if you are and Android Geek. Sharing buttons are below and subscription box is at the bottom.