Hi fellows. Pokemon Go is updated again and this time too, the developer has put restrictions on pokemon go. The latest Pokemon Go v0.37.0 can not be played on rooted android phones. But don't worry, like before, I am here for you to bypass this problem. Magisk Pokemon Go hack to Hide the root detection on Android is the perfect solution for you if you have a rooted android phone. You can install Magisk Apk hack on your phone. It will hide the root access from your phone and bypass pokemon go root detection.
To bypass root on Pokemon Go you should follow the tutorial below. Full detailed steps are given. Magisk apk manager will installed on phone manually. For doing this you need to have a custom recovery on your phone. So, let's start the process to install Magisk pokemon go hack to bypass root detection on pokemon go.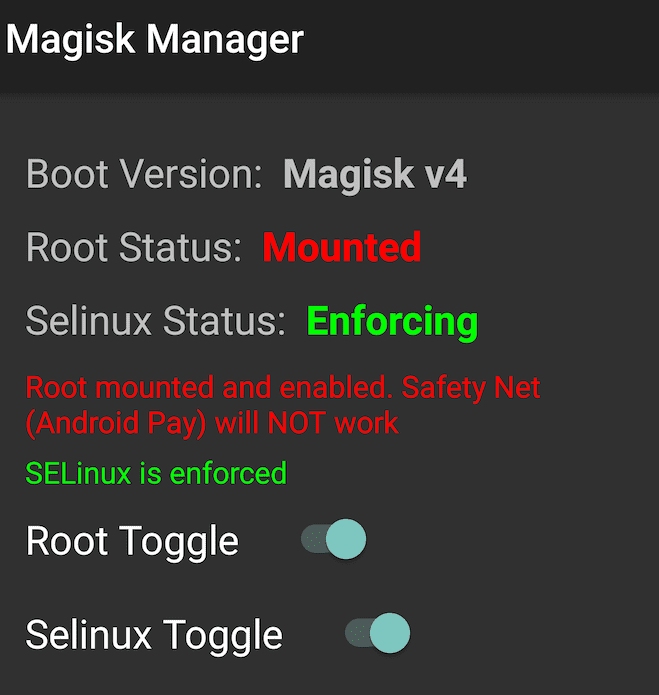 Magisk for Pokemon Go | Hide Root Detection
Now we are about to start the process. Before starting, you should be aware that this process is for advanced users only, proceed at your own risk. If you are unaware of this process the don't do this. Magisk too will hide the root on your phone. You will be able to play pokemon go on rooted phone.
There is also another app Hidemyroot that can be used to hide root detection on pokemon go. But as of the new update 0.37.0, we only know of Magisk tool for Pokemon Go.
The installation process is given below. Follow it carefully.
Download Rquired Files
Download: Magisk Manager apk
Download: Magisk phh's SuperSu.zip
Download: Magisk.zip
Install Magisk Pokemon Go Hack and Bypass Root
These are the steps. Let's start guys. Before proceeding, make sure that you have custom recovery like CWM or TWRP installed on your phone.
Step-1
Unlock your phone and download the above 3 files on your phone.
Step-2
Now turn off your phone. Boot into recovery mode by pressing, Home+Power+Volume Up button for few seconds. Release once you are into recovery mode.
If your phone doesn't have physical home button then leave it. use the other two buttons.
Step-3
Note: Now when you are in recovery mode. Must do a full backup, so in case if anything goes wrong, you are able to restore.
After that, scroll down to using volume buttons, and select install zip option. Again select chose zip option.
Now naigate to the folder where have downloaded the above file.
Step-4
Select Magisk.zip , install it and confirm.
When it is flashed, again select Magisk SuperSu.zip file. Install it and confirm.
Step-5
Now go back to main recovery menu and select reboot system now.
Step-6
when your device is on. Navigate to folder where you have installed the above 3 files.
Install Magisk manager apk file.
Step-7
Run magisk from apps drawer. You will see a small  option Root Toggle.
Turn it off and root will be disabled from your phone. Thus installed Magisk Pokemon Go hack.
Launch pokemon go, sign in and enjoy playing.
All Done!!
Hope you like the tutorial to install Magisk Pokemon Go hack to hide root on pokemon go. If you have any question, ask in the comments below. Please share it and subscribe.