Hi, guys. How are all the pokemon go addicts. I hope you are all fine. Today I have another another tweak for pokemon go users. This is for those users who want to instantly level up in Pokemon Go. Go Simulator Pokemon Go bot is an app that allows you to level up without really playing. This will be perfect for those who have just installed pokemon go and want quickly to level up to compete with their friends, who are old pokemon go players. But as you know this is a hack. It will likely get you banned.
Most users reported that using this pokemon Go bot to level up will get you banned within a moment. But there are also users who haven't haven't had this case or they got lucky. But I  got a solution for this problem too which won't affect your real pokemon go account. So, if you want to install Go Simulator Pokemon Go bot then follow the procedure below.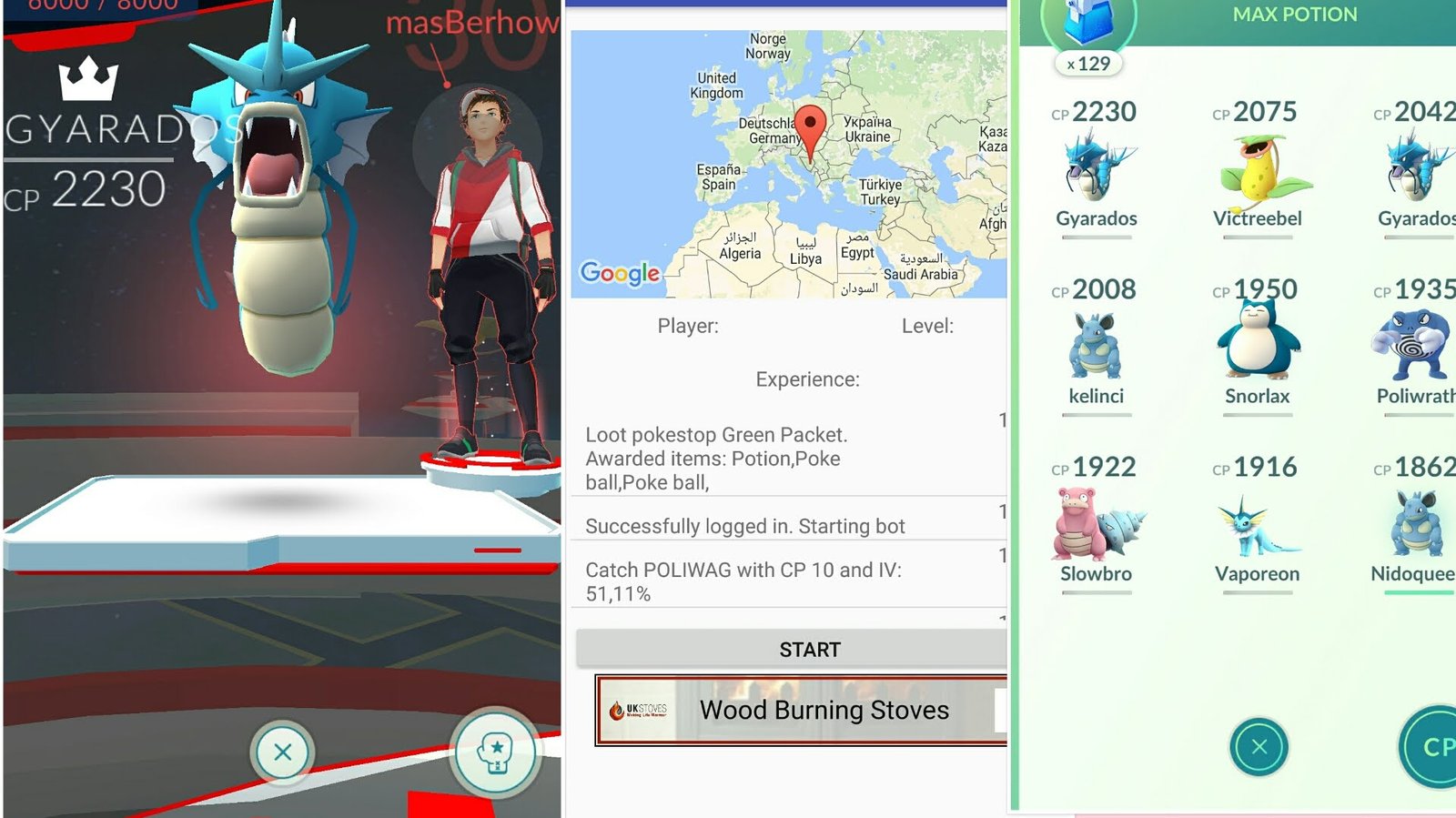 Go Simulator Pokemon Go Bot
Go simulator is a bot for pokemon go that will let you level up with in minutes. The latest version of Go Simulator now is 1.41.0. It has some improvements in stability and bug fixes. You should definitely give it a try and see yourself. Also other pokemon go hack below,
However there is risk of being banned by using this Go Simulator Pokemon Go. Because Niantec is very strict and may catch the this bot hack as it is also stated in their terms and conditions that using bots will get your account banned.
In order to be safe from ban, do not use your original Pokemon go account, instead make a new Pokemon Trainer account and sign in with that. So, in case you get banned, your personal account will not be affected.
Install Go Simulator Apk | Pokemon Go Bot Hack
These are the steps to install go simulator apk and install pokemon go bot hack.
Step-1
Unlock your Android phone and connect to internet.
Step-2
Download Go Simulator Apk on your phone.
Step-3
Head over to Settings>>Security, scroll down and enable the Unknown Sources option.
Step-4
Now go back to the download folder where you downloaded Go simulator apk file.
Tap on it and install.
Step-5
After that make a new Pokemon Trainer Account. Don't use old pokemon account. It might get banned.
Open Pokemon GO Game, Sign out of old pokemon go account and Sign in with new pokemon trainer account.
With new account catch your first pokemon account and then exit the game.
Step6
Now, launch the GO Simulator Pokemon Go Bot app from apps drawer that you just downloaded.
Tap on settings and enter your new Pokemon Account info.
After that and go back into Bot settings. Here you can manage the speed of bot and location etc.
Step-7
Now go back to the main screen. Tap on the start button. Bot will start playing the game and you will level up.
All Done!!.
Hope you like Go Simulator Pokemon Go Bot tutorial for level up in pokemon go. Comment below to share your views. Please share it and subscribe.