Taurine Jailbreak iPA for iOS 14 up to iOS 15 running devices is updated to the latest version 1.1.6. Users can now achieve jailbreak using Taurine iOS Jailbreak. This jailbreak is developed by Odyssey Team. The best thing about this jailbreak is it is so fast and has high jailbreak rate. The installation process as same as any other ipa sideloading app. You can install it using Altstore.
Taurine Jailbreak iOS iPA file is given below. All you need to do is download the file and install it on your iPhone, iPad or iPod. Then after that you can open the app and jailbreak your device. You can also use Uncover Jailbreak, which is also a reliable jailbreak tool, if you are on iOS 14 or 15.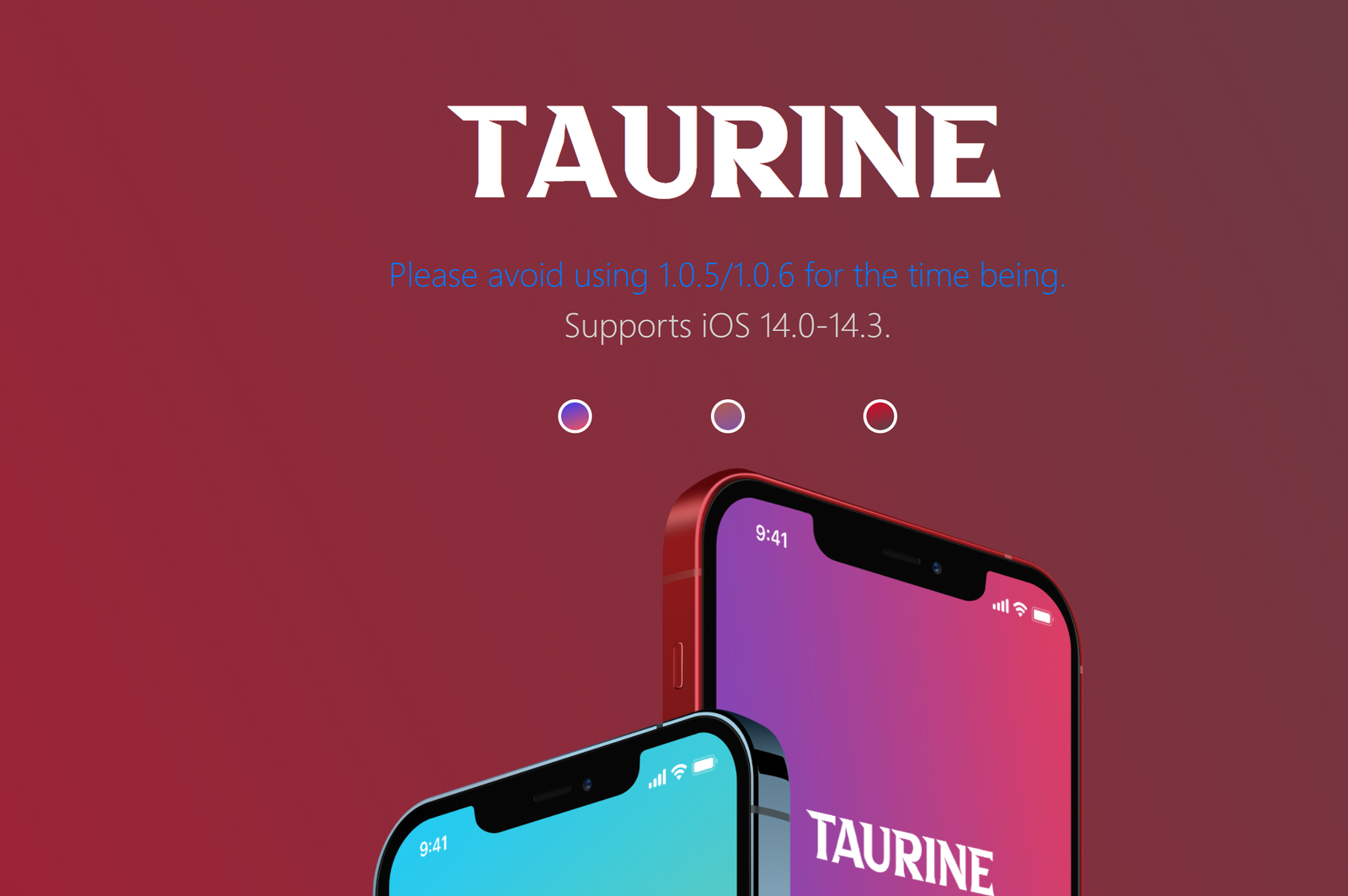 Taurine Jailbreak for iOS (14-15)
The latest Taurine iPA Jailbreak for iPhone has distinct features claimed by their official website. I am not gonna change anything and copy those exactly the same.
Fast. Really Fast.
Taurine is a fast, supercharged experience, using libhooker and extensive testing to ensure the best possible jailbreaking experience.
A path to openness.
Taurine will be open sourced (with some exceptions) in the future, allowing others to learn from and build upon it, the way a jailbreak should be.
Power users welcome.
Taurine comes with the open source Procursus bootstrap, designed from the ground up with community contributions and compatibility in mind, and brings desktop-class functionality to your device with powerful packages.
Download Taurine Jailbreak iPA
You can download Taurine ipa from its official website.
Taurine v1.1.6 Changelog
Released Jul 17, 2022
Backports DER entitlement fixes from Taurine15
Backports codesignature fixes from Taurine15
Backports various other fixes from Taurine15
Fixed arm64e for 14.2 and 14.3
Adds support for taurine-permanent, to be able to access Taurine even while unjailbroken without needing to sign the application.
Backports Swift patchfinder from <currently unnamed iOS 15 jailbreak>.
Backports IMG4 parser from <currently unnamed iOS 15 jailbreak> (removes img4tool and fixes Windows Defender false positive).
Adds support for iOS 15 DER entitlements to jailbreakd.
Adds support for iOS 15.1 Hash Agility to jailbreakd.
How to Install Taurine Jailbreak iOS iPA File
To install the ipa file on your iPhone, iPad or iPod. You need to have Altstore server installed on your PC or Mac. We have a detailed instructions guide about how you can install iPA apps using Altstore on your iOS device. Go to the below link on our Altstore info page.
So this it. All the the information and installation process about Taurine Jailbreak for iOS is above. If you still run into any problem then do comment below.