You must be in a region where there is many restrictions on online content. You can unlock the blocked sites or content by making your connection private. For this purpose the virtual private network (vpn) is the best for surfing the web anonymously. VPN mostly connects you to the IP of another region so that you get out of the restrictions offered to your place or country from the carrier. There are many VPN apps on android but all of them or not free. But don't worry I will show you the best Completely Free VPN apps for your android device so that you can open up the content that is blocked in your country.
Many VPNs that claim to be free are not completely free, they only provide the free service on trial basis. After their trial period is over they ask for payment for their service but I have used some VPNs that are completely free and I'm gonna show you Top 4 Free VPN for android devices that are without any money on Google Play Store.
Top 4 Completely Free VPN for Android
The list of top 4 free vpn for android devices is given below. All the VPN apps below are completely free on Google Play store. You can check them and choose the one of your own choice. So, head over to our list below and pick up any free vpn of your choice.
#1) SuperVPN Free VPN Client
Super VPN is a completely free VPN client available on Google Play store. I am using this for a long time. Super VPN sponsors the first 20 days totally free and unlimited time and bandwidth. After 20 days you can use the Super VPN for 1 hour every time period. Don't panic guys, after 1 hour you can reconnect the VPN again for the next 1 hour. You can do this as long as you want. The design and interface are very decent. You have to tap on single connect button and you will be quickly connected a another country's IP. You can not select any specific country in Super VPN, it will directly connect you to any IP itself. Rating of Super VPN is 4.2 on Google Play Store.
#2) FlashVPN Free VPN Proxy
Flash VPN is another free VPN proxy service for Android users. The VPN is completely free. You can use this vpn as long as you want. Flash VPN does not give any trial basis or free time period. It is completely free and you can use it any time you want. You can connect to the Japan, England and United State servers. If you need a simple mobile VPN then this is great. The design is clean, connection is fast. Rating of Super VPN on Google Play Store is 4.3.
#3) Betternet : Unlimited Free VPN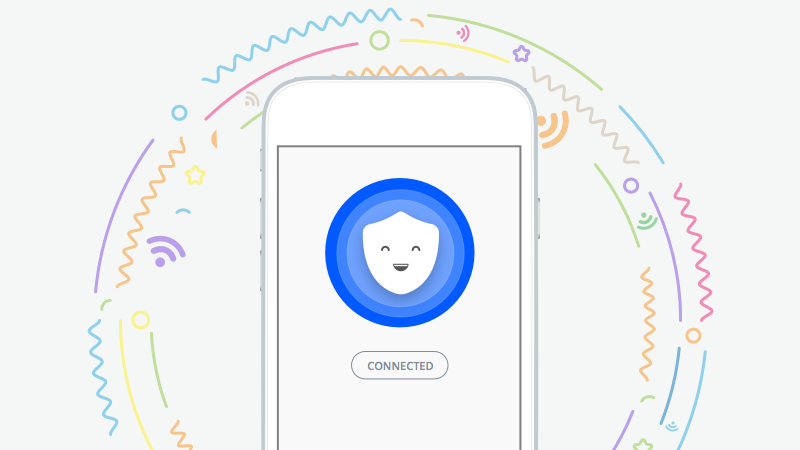 Betternet is an unlimited free vpn service for android phones and tablets. It is totally free and one great thing is that it doesn't show any ads so, you won't be annoyed of any ads on this VPN. No registration is required. Just install and use the VPN. You have to tap on the Connect option and you will be connected to another country for anonymous web surfing. The interface of super vpn is good. You can not switch between any regions, betternet will automatically connect you to any available location. Rating of Betternet VPN on Google Play Store is 4.3.
#4) Hola Free VPN Proxy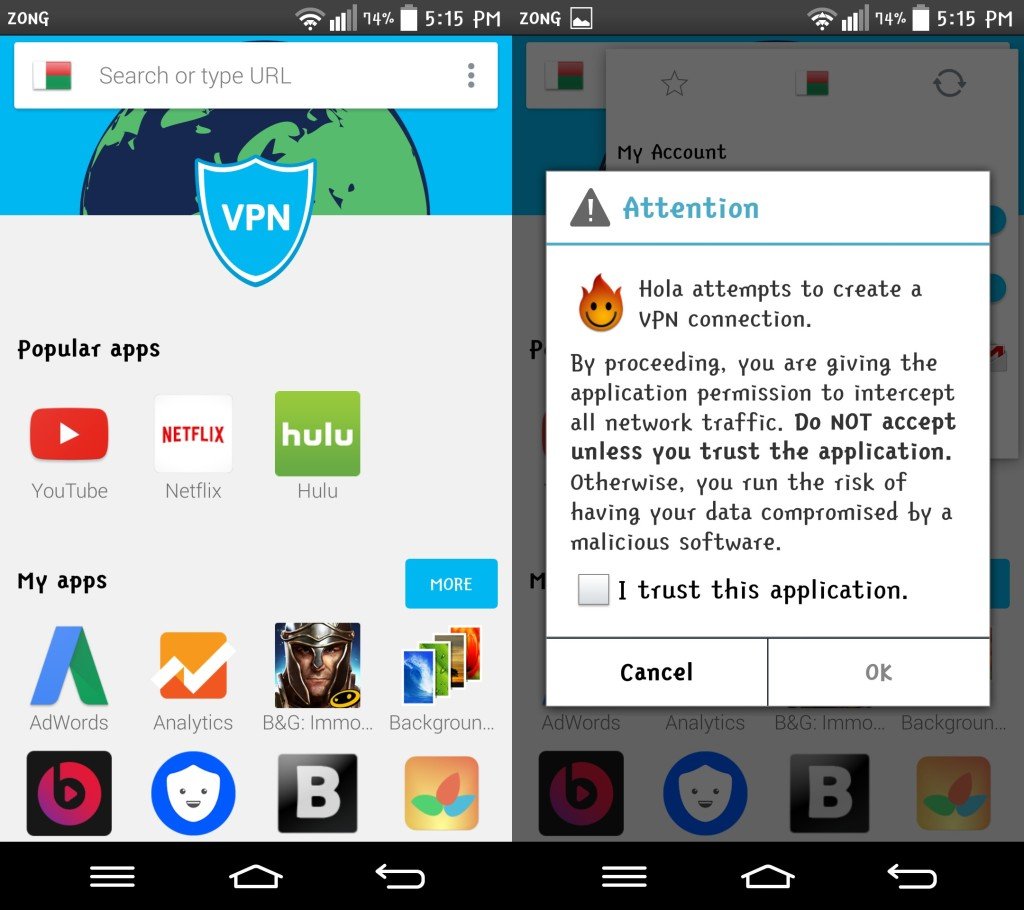 Hola is a free and cool completely free VPN for Android. The features of Hola VPN are very awesome. When you open Hola VPN it gives you the built-in search bar on the top to type URL or search anything on the web. Your search will be anonymous. There are also the installed apps present beneath the search bar. You can choose any app and open for which you want to the acquire the VPN access. You can also connect the VPN separately from the top navigation. There are many locations, you can choose one of your own choice. In short Hola is a somewhat new in features and free vpn for android phones and tablets. Its rating is 4.3 on Google Play Store.
So these were some best completely free VPN services for android phones that are completely free on Google Play. Hope you like it and chose one for yourself. Comment below to share your views with us., Bye!!
---
Please Like, Share and Subscribe. Comment below for your suggestions. Follow us on twitter, facebook, GooglePlus
---