If you are more of a photographer and shoot videos often then you might be looking for video editing apps. Luckily, you're at the right place, here you'll find 5 best video editing apps for Android devices. The modern Android smartphones are equipped with the high-quality camera. These Devices are capable of shooting some great HD videos and that's where you feel the need of an editing tool.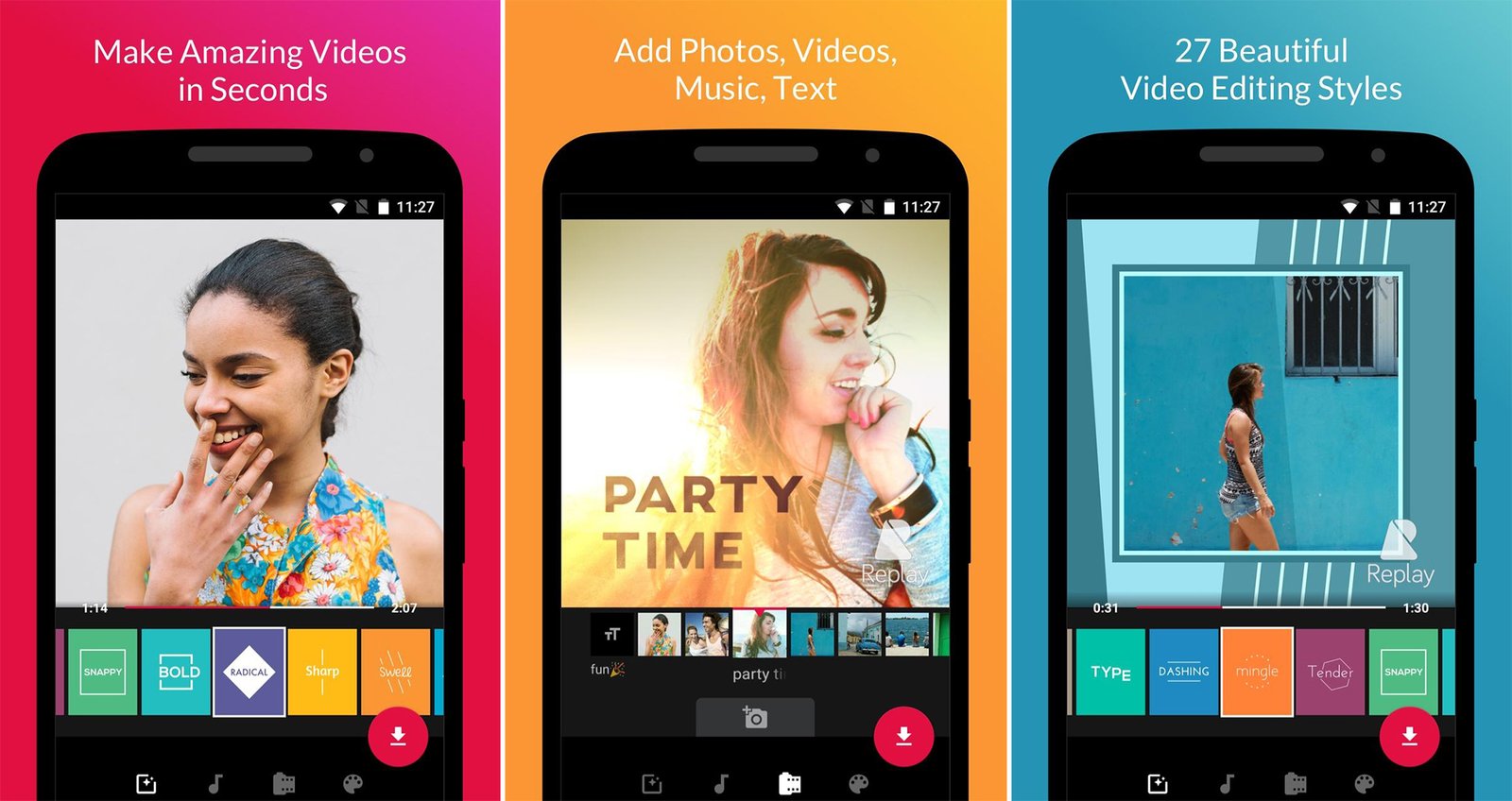 If you've got some heavy-duty editing in mind, you don't need your PC for that. It's surprising just how much you can get done by installing a free Android app. These 5 video maker apps will allow you to crop videos, trim clips, apply various effects, add a sound clip and much more otions to produce magical memories right on the mobile devices.
1. Quik
Quik is an excellent app, just give Quik your source material and it analyses your clips, finds interesting scenes, frames portrait images, adds transitions, special effects, even syncing key moments with the soundtrack. To try, add upto 50 photos and video clips and the app will analyze each thing and spit out a short video based on them . Quik with the ability to reorder and trim clips, add titles, or choose from 24 video styles with their own transitions and graphics is the app you're looking for. The automation feature makes quik, Quick.
Download from Google Play
2. PowerDirector
PowerDirector is one of the best video editors, also available for desktop. It has many features including quick editing tools, various effects and other tools, and it even comes with things like a collage maker. The professional timeline interface will have experienced users feeling at home right away. You can trim, crop or split your clips, adjust colours, apply excellent slow motion effects, tweak and boost volume. It's free but premium version with extra features will cost few bucks.
Download from Google Play
3. Movie Maker Filmmaker
Another Useful Video Editing tool that lets you trim, crop, and reorder video content as well as set focal points. The app also boasts a variety of video effects and you can design your own custom filters, although that functionality isn't amazingly powerful. The app Movie Maker Filmmaker is completely free.
Download from Google Play
4. VivaVideo
VivaVideo uses a storyboard style of editing where you load clips, edit and trim them as needed and then move on to the next segment. Too many video filters (200+) and various other effects, text input, and fast and slow motion support. VivaVideo has a free version and a pro version as well.
Download from Google Play
5. VidTrim
Basically a Video Trimmer, VidTrim is very simple. It's job is to cut the video and VidTrim does it smoothly. Choose and select a video, then move the white circles that appear at the beginning and end of the video to determine a new sequence. VidTrim also features some tools to compress, create frames, ability to transcode the video, or apply stunning visual effects to your videos.
Download from Google Play
Is there any app you want us to add? Please, drop a comment, Thanks!