We all love and like listening music. Everybody spends some part of his/her day listening to music to get refreshed. Nowadays almost every person owns a Smartphone and as you are a music lover you must know how you can download free music on your phone. Everybody has its own choice and taste, some like rock music, some like classic, some love pop, rap and even some like opera music. The choice depends on the age factor also. Downloading the music you like is the worst part. Who would want to search and browse on the web every time just to download any song. Its very difficult. So, I will show you the solution to this problem. Today I will show you Top Free Android Apps to Download Free Music MP3. You can install these on your Android device and download free music of your own choice anytime you want.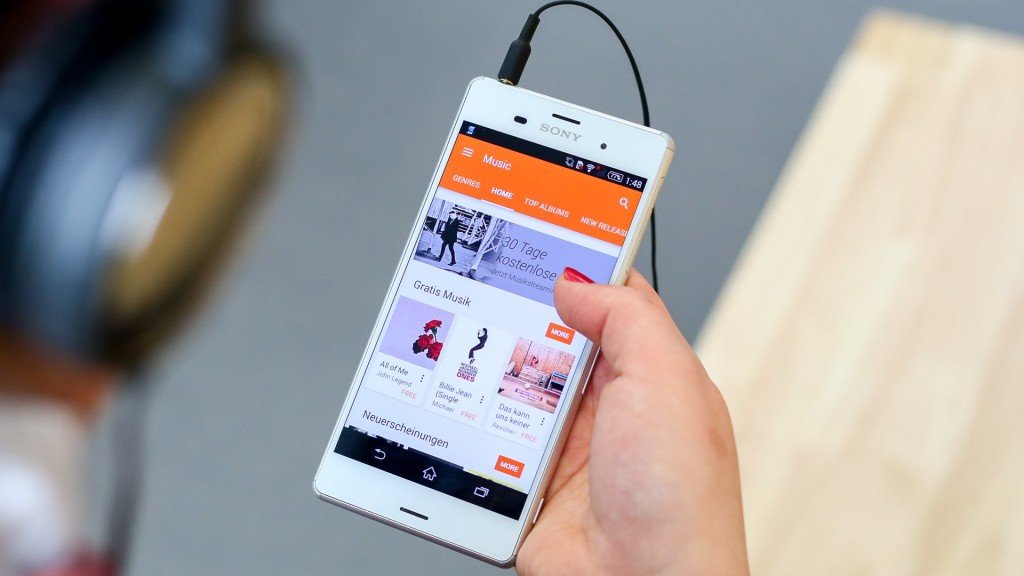 I will list down the 5 top apps for Downloading Free Music on Android and these apps are all free on Google Play store. You can get almost any type of song using these apps. Downloading free music is very easy using these apps rather than searching on web to download any song. All these apps provide free music to download, you can checkout these apps and keep the one on your phone you like. Now head over to the list of Top Free Android Apps to Download Free Music MP3.
Free Android Apps to Download Free Music
If you want to download free music on your android phone quickly and easily, these apps will help you. You can download any of the apps below for downloading free music on your Android device. All the apps are free. Just download the app and enjoy downloading and listening free music. Below is the list of Top 4 free apps for downloading mp3 music for free.
Also See: Top 5 Lightest Launchers for Android
#1) 4shared Music
You may be familiar 4shared, an online file sharing platform. 4shared has now release its app, 4shared Music, only for downloading free mp3 music to the music lovers. It has a lot of mp3 music tracks including new, old and all kind of songs. All you need to do is download the 4shared Music application from Google Play Store, create an account and start searching and downloading mp3 songs. The app is easy to use and best for free music download. Another amazing feature of 4shared is that it gives you 15 GB cloud storage folder. The song you download is automatically added to that folder and available to listen offline anytime you want. You can also upload your favorite tunes to that folder too. Rating of 4shared Music is 4.4 on Google Play and its free.
#2) Google Play Music
The famous Google's Google Play Music is another great app to download the music for free. Google Play Music is Google's music market store. It also allows to download most free mp3 songs and albums on your android. As it is the product of Google, you will get all the quality and good stuff from this app. You will get the every new updated music from Google Play Music. You can stay updated with new songs, albums and listen to them anytime you want. The interface is great, features and functions are premium. You can also upload up to 50,000 songs of your choice and listen to them on multiple devices. It is completely free on Google Play Store.
#3) RockMyRun-Best Workout Music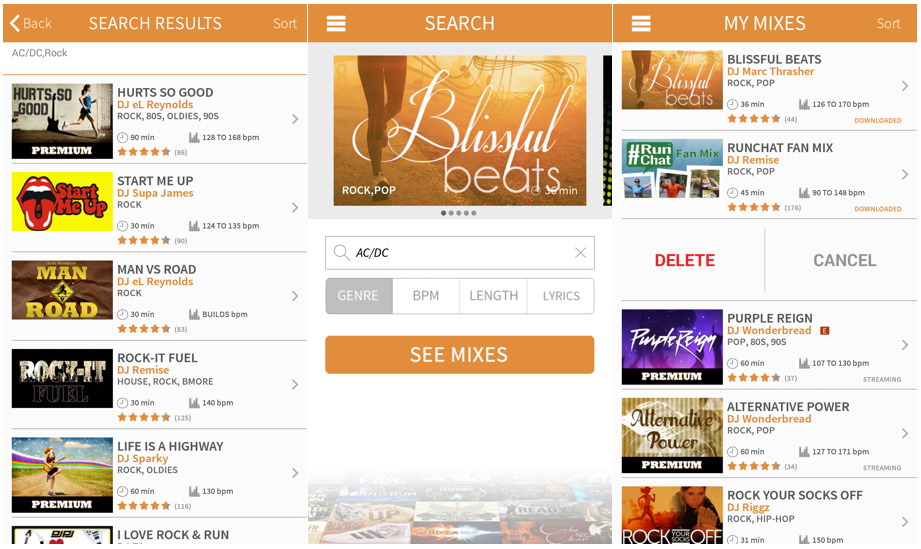 RockMyRun is a music app that allows you to download remix music. It has the collections of DJ-mixes soundtracks that are perfect if you go for workout or exercise everyday. You can download any track, listen it or cache it for offline playback. There are all kinds of mixed-DJ songs that match according to your workout and exercise routine level. You can also customize the current track to match it for your workout. The app has an elegant design and very easy to use navigation. In short RockMyRun is a cool free app to download and enjoy free dj-mixed music for the runners.
#4) Free Mp3 Downloads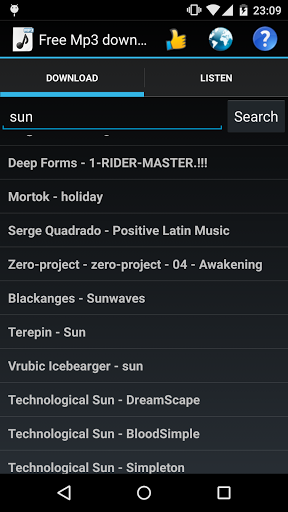 Free Mp3 Downloads let you download free music, all the mp3 songs that are licensed as free to use. You can search any song and listen it or download it. The app is very light, low size and quick. It is very easy to use. If you just want to download mp3 songs and not much more than this app is good for your. There two columns in the app, one for listen and one for download. You can click on any song in listen column to listen it and in download column to download it. The app also has different languages. Another cool feature is that you can cut any song you downloaded and set is as your ringtone. Overall the app is good and lands on no 4th in our list of Best Free apps to download free music.
Also See: 5 Apps to Improve Android Phone Performance
So these were the best free apps to download free music mp3. If you like it then share it. Comment below for you reviews and share with us of you know any other useful android app. Hope you like these apps and decided to keep one on your phone to download free music. Now time to go guys, Bye!!!.
---
Please Like, share and subscribe. Comment to share your views. Follow on twitter, facebook, GooglePlus
---