When it comes to Smart Phones, every one want to have unique and elegant look. This is only possible  through Unique Android Launcher because the launchers allow the users to modify the look of phone. That's why we have made a list of 10 Best Unique Android Launchers in 2023 to give your phone insane look. It doesn't matter if you have a new or old phone, a flagship or a mid range phone. You can install these Android Launchers with unique features on any phone. These allow you to customize home screen and create different templates. Some people think that having a Launcher or any third party skin on your phone will drain battery. Well, that is not the case. These launchers are very optimized and use less battery.
Mostly peoples have not good experience with using the Launchers because they don't know which Launcher is best for their phones. There is a wide collection of android launchers available and most of them have limited customization and same features. But You don't need to worry about any thing because in this article we will write in detail on unique launchers for android.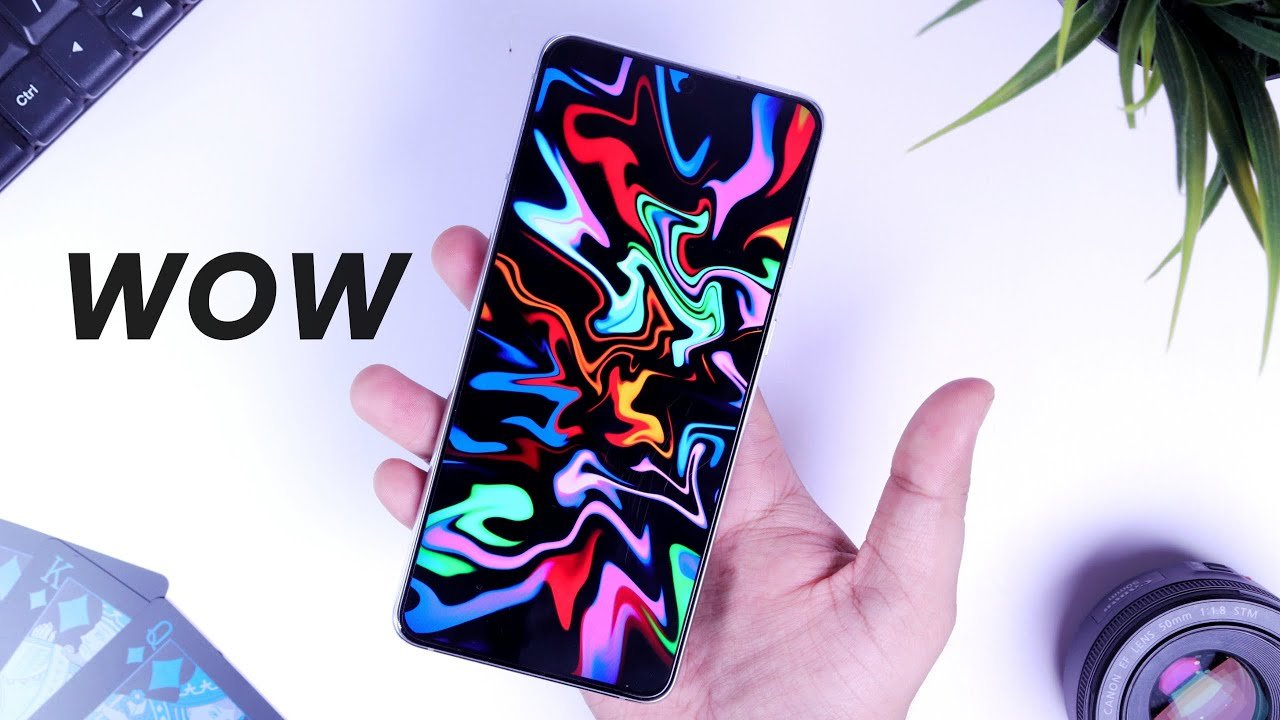 Why Should You Consider Using Unique Android Launchers?
Here we are reviewing Unique Launchers for Android that will give your device a new look.  If your phone have annoying default features you don't need to worry because these launchers will give you refreshing look. Best thing about these launchers is you can uninstall them any time to get new one, beside this these launcher gives you these advantages,
Customization: Personalize your home screen, icons, and widgets.
Improved Efficiency: Enhance the way you access apps and features.
Enhanced Aesthetics: Beautify your device with unique themes and animations.
Additional Features: Access features not available in stock launchers
Speed: If you feel your phone is slow or consuming memory too much. Launchers are a good way to enhance your phone's speed and battery.
List of Best Unique Launchers for Android
Here is a List of 15+ best launchers with cool amazing features that will work perfectly on your android phone. Download these launchers and start customizing your android.
A good unique launcher for android should have these features,
Themes and Icon Packs: Allows for extensive customization.
Performance: Should not slow down your device.
Gesture Support: Enhances navigation.
Widgets Support: Easily add widgets to your home screen.
Updates and Community: Regular updates and an active user community.
In our comprehensive list, all of these launchers have unique features of thier own. Let us have a look on them one by one,
Creative Launcher – [Quick and Smart Launcher]
Creative launcher, Quick and Smart Launcher that offers you more than 1000 themes and wallpapers. This also give you light and dark theme options with unique back ground wall papers. Creative launcher launcher have App classify feature that help you to find any app easily. Because of the following unique features this come first in the list of 10 Best Unique Android Launchers.
Unique Features
Support almost all icon in Play Store
Icon size option
App lock
Memory booster
Desktop search bar style
App classify feature
Battery saver
Weather widget
Support T9 search
Eye protector
Hide Apps
Nova Launcher
With 50M+ downloads, Nova Launcher is an old lad in the launchers industry. Compatible with the most recent android version, this launchers has all of the customizations you want. If you want to it simple or if you want to make your homescreen fancy, this launcher allows you to do so.
Unique Features:
Change individual app icons with a wide selection of icon packs.
Enhance navigation and efficiency with customizable gestures.
Organize and personalize your app drawer layout and content.
Switch to a comfortable night mode for low-light usage.
Easily backup your Nova Launcher settings for a hassle-free restoration on a new device or after a reset.
Lens Launcher – (Runner-up Unique Android Launcher)
One the second spot, we have lens launcher. I bet you may have not seen a launcher like this. As the name suggests, it gives you a unique feature like the lens works. It has a single screen where all your apps are available. You can find any app with A Graphical Fisheye Lens to quickly zoom, pan and launch apps using touch gestures.
Apart from that, The Launcher is extremely fast and very small in size.
Unique Features:
Equally Grid space for all apps.
Apps are available on a single page.
Fisheye Lens effect to zoom, pan and launch any app.
Wide Launcher
Wide Launcher offers a revolutionary departure from conventional Android launchers. With its expanded home screen, spanning three times the width, you have the canvas to arrange an array of elements for quick and convenient access.
Unique Features:
Expand your home screen that's three times wider than standard launchers.
Enhance your smartphone experience with a variety of palettes and mini-apps, simplifying daily tasks.
Personalize your home screen with a vast selection of wallpapers, frames, stickers, icons, and more.
Ap15 Launcher – (Lightweight Unique Launcher)
Ap15 Launcher one of the most popular and lightweight android launcher. Many users like this launcher because it's slim and very fast even on older hardware. Ap15 Launcher has been using for a year without any issues but have not seen any updates since Aug 2020. That's why this launcher come third in the list of best unique launchers for android.
If you are interested in other small size launchers like AP15 then do checkout our list of Lightest Android Launchers that are trending.
Unique Features
Automatically manage your favorite apps
Easily accessible favorite app without open an app drawer
Hide top and bottom system bars
Change background to a solid color or image
Apps that are never used can be hidden
Create custom background images directly in the launcher
Lawnchair 2 – (Best Theme Launcher)
Lawnchair is unique Android launcher with features like drawer categories, contextual data, adaptive icons etc. If you are an avid reader of google news, this launcher is integrated with Google feed and home feeder. For Android 9 running devices, this launcher should be given a shot.
Unique Features
Flexible Desktop, Dock, and Drawer.
Integration with Android.
Automatic Dark Mode.
Contextual data in At a Glance.
Notification Dots.
Integration with Google
Smart Launcher 5 – (Oldest Most Reliable Launcher)
Smart Launcher  is the new best android launcher, which is famous for efficiency and customization. This launcher includes adaptive icons, auto color mode, and an app drawer that is highly customizable. If you really like customization then this launcher has made for you. Because of its highly customizable this launcher come in the list of 10 best unique android launcher.
Unique Features
Apps are automatically sorted in categories
Automatically changes the theme colors to match  wallpaper.
Completely customizable
Search bar to quickly find contacts and apps
Adaptive icons
Built-in clock and weather widget
App Lock
Computer Launcher Pro
There are many who would want thier phone to be like computer. This launcher does that. Computer Launcher Pro reimagines your mobile experience by transforming it into a personal computer powerhouse. This feature-rich launcher bridges the gap between your mobile device and your desktop computer, providing you with a host of functionalities resembling to a computer operating system.
Unique Features:
Access and manage files effortlessly, supporting both internal and external SD cards as well as USB devices.
Seamlessly browse through your photos with a user-friendly viewer.
Desktop Folder with Contact Support: Stay organized with desktop folders that can hold applications and even contacts.
Customize your home screen with desktop widgets that enhance productivity and accessibility.
Ensure your privacy with app lock features that keep your sensitive apps secure.
Add an extra layer of security to your device with a launcher lock screen.
Spruce up your screen with a collection of built-in wallpapers.
Choose from over 100 themes to personalize your mobile experience to your liking.
Arc Launcher
Arc launcher is best launcher with elegant look with 3D themes , live and pre-made themes along with high-quality wallpapers to set on your home screen. This launcher come with 3D transition that's why this come in the list of 10 best unique android launcher. The best thing about this launcher is that Arc AI voice assistant help you in changing the wallpaper and boosting memory etc.
Unique Features
Arc AI Voice Assistant.
Arc Reactors available for free
Can Make Random Themes
3D themes.
Custom app Icon as per your own choice.
Weather Widget
Floatoo- Sidebar, Edge Screen, Circle Launcher
Sidebar, Edge Screen, Circle Launcher normally known as Floatoo is a floating launcher for Android and have features that best android launchers have and you can access it all from anywhere with just a swipe. You can  Swipe and launch any shortcut from any app/anywhere that's why  this launcher come in the list of 10 best unique android launcher.
Unique Features
Quick Action Shortcuts
New Battery Bar [BONUS]
My Drawer Gestures
Circle Launcher Gestures
Side Band Gesture
Circle Launcher
Kiss Launcher
Kiss Launcher is a lightweight open-source Android launcher having simple interface  that will save time and battery power. This launcher is faster then complex android launchers that will speed up your device that's why this come in the list of 10 best unique android launcher.
Unique Features
Faster than complex Android launcher.
save battery life.
Smarter search.
Boost Your android
Niagara Launcher
Niagara Launcher is a minimalist and intuitive launcher that offers a clean and simple user interface. The launcher uses a unique vertical scrolling layout, allowing users to access apps quickly. Niagara Launcher also offers customization options, such as custom icon packs and themes, and supports gesture controls. The launcher's minimalist design and focus on productivity make it a top pick for users who prefer a lightweight and functional launcher.
Microsoft Launcher
Microsoft Launcher is a highly rated launcher that focuses on productivity and customization. The launcher offers features such as personalized news feeds, a built-in to-do list, and the ability to sync with Windows devices. Additionally, Microsoft Launcher supports various customization options, such as custom icon packs and themes. The launcher's unique features and integration with Microsoft services make it a top pick for users who use Windows devices regularly.
Total Launcher
Total Launcher is a highly customizable launcher that offers a unique layout editor, allowing users to design their home screens from scratch. The launcher supports various icon packs and customization options, such as scrollable widgets and custom fonts. Total Launcher also offers advanced features such as gesture controls, making it a top pick for users who prefer a personalized and functional launcher.
Flick Launcher
Flick Launcher is a highly customizable launcher that offers features such as app grouping, advanced theming options, and widget customization. The launcher also supports advanced features such as gesture controls and dynamic icons. Additionally, Flick Launcher has a unique and intuitive user interface, making it a top pick for users who prefer a functional and aesthetically pleasing launcher.
Apolo Launcher
Apolo Launcher is a lightweight and fast launcher that offers various customization options, such as custom icon packs and themes. The launcher also supports features such as gesture controls and app locking. Additionally, Apolo Launcher has a clean and simple user interface, making it a top pick for users who prefer a no-frills launcher.
The above-mentioned launchers are the best unique Android launchers in 2023 that offer an unparalleled level of customization and productivity. Each launcher has its distinct features and strengths, making it difficult to choose one over the other. However, users can choose the launcher that best suits their needs and preferences based on the features mentioned above. It's recommended to try out different launchers and switch between them to find the perfect fit. With these launchers, users can take their Android customization experience to the next level.
FAQ's
Which Android Launcher is the best?
Well all of these launchers mentioned above are handpicked and are the best as to their competition.
Which is the fastest Launcher for Android?
We have a separate list of Fastest Launchers for Androud. You can have a look there to find the fast and lightweight launcher.
Do launchers drain battery?
Most launchers do not drain battery. Infact they provide you with increased battery time and faster performance. Incase you want to know about any launcher for better battery. We have a list of Best Battery Saving Android Launcher.
What is the Most customizable launcher?
Most the launchers shared above are pretty cusotmizable and have unique features. But if i were to say one of the most customizable launcher ever on Android, it would be Nova Launcher.
Can I customize the appearance of my Android launcher?
Yes, one of the primary advantages of Android launchers is their customization options. You can personalize your home screen, icons, widgets, and even apply themes and icon packs to achieve the desired look and feel.
Can I revert to my old launcher if I don't like the new one?
Yes, you can easily switch back to your old launcher. Go to your device's settings, navigate to "Apps" or "Applications," find the new launcher, and select "Clear Defaults." Your device will prompt you to choose a new default launcher or revert to the previous one.
Do Android launchers affect battery life?
The impact of Android launchers on battery life can vary depending on the launcher. Many modern launchers are optimized for efficiency and should not significantly affect battery life.
We have tried to cover each aspect of the launchers and will look for more and try to add those in next update . Which launcher for  Android is best? Let us know in the comments section below.