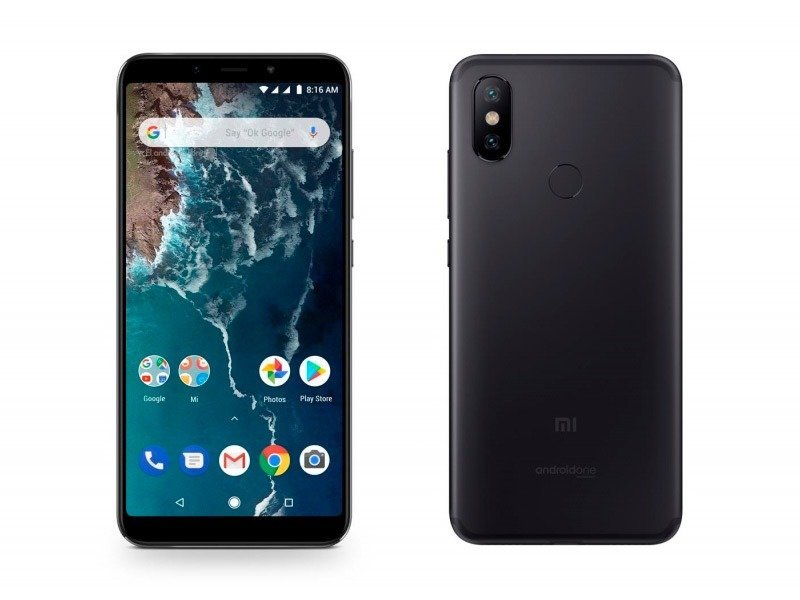 Xiaomi started releasing devices under the Google's Android One initiative in 2017. The Xiaomi Mi A1 was the first Android One phone for the company. It featured good mid-range internals, a high resolution display and an above average camera. For a mid-range in 2017, it was pretty good and proved to be a hit in emerging markets like India. it was no surprise that Xiaomi released the successor to its Mi A1 in 2018. Dubbed The Xiaomi Mi A2, this smartphone was even more appealing than its predecessor. And this appeal was in no small parts due to the pure Android experience that came with it.
Timely OS updates, regular security updates and fast, clean Android. Android One phones deliver on all of these promises. But more often than not these phones feel boring and unimaginative. Lets take the example of Xiaomi Mi A2. The phone's hardware isn't boring nor does its camera under-perform. Its that bare bones stock Android with almost no additional features. So as you might expect, Android geeks like you and me started finding ways to tinker with this phone. But the lack of an official build of TWRP made it all the more difficult.
Rejoice, the team behind TWRP has ported the recovery over to The Xiaomi Mi A2. Its official and is now available to download.
Installing The Official TWRP
Installing the TWRP on the Mi A2 requires an unlocked Bootloader and root access on your device.
Warning
Rooting and unlocking the bootloader are modifications that the device manufacturer didn't intended. And as such these carry certain risks which involve unstable operation, partially working software or in some extreme cases the device getting bricked. So root your device at your own risk.
Prerequisites
Get the latest USB drivers for your Mi A2
Charge your phone to at-least 70%
Step 1 : Unlocking the Bootloader
Remember to take a full backup of your phone before unlocking the bootloader.
Enable the Developer Options on your phone. To do that, go to the settings menu and tap on the Build Number 7-8 Times until you see a message "Developer options enabled"
Once enabled, go to the Developer Options and enable OEM Unlock and USB Debugging
Download and install the adb and fastboot tools from the link given above
Connect your phone to your PC and put it into fastboot mode. To put your phone into fastboot mode turn it of. Now press and hold Volume Up + Power button until your phone boots up into the fastboot mode
In the folder where you installed the ADB tools, hold down shift and right click and select powershell/command prompt
Once in the command shell,type fastboot devices. If the window displays your phone's serial number on it than your phone is connected and is in fastboot mode. Now you can proceed further
Type fastboot oem unlock and press enter
Your phone will reboot and your Mi A2's bootloader will be unlocked
Installing TWRP
Now for the last and final piece of our guide
Move the .img file of TWRP that you just downloaded into the same folder where you installed ADB and rename it to twrp.img
Open up the command prompt and boot your phone into fastboot mode. Now type fastboot flash recovery twrp.img
Now your phone will reboot. Be sure to press and hold the volume down + power button as soon as your phone reboots. This will put your phone into recovery mode and your device will boot up in TWRP
Once you are in TWRP, tap on Reboot > System and your phone will boot up like normal
There you have it folks. Now you go install TWRP on your phone and flash some custom roms to get the most out of your hardware. Be sure to tell us about your experience with this official build of TWRP on your Xiaomi Mi A2. Comment down below!