LineageOS 16 has been officially released for Xiaomi Mi 8. The team behind LineageOS previously announced the availability of LineageOS for various Xiaomi devices. This included devices like the Xiaomi Pocophone F1 and the Mi Mix 2S. This time around we have LineageOS 16 on Mi 8.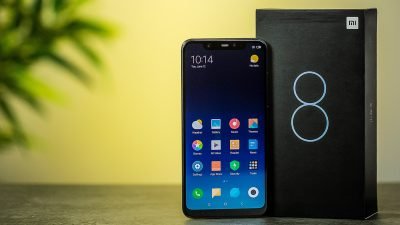 Interested in installing it on your device? Here is how to do it…
Installing LineageOS 16 On Mi 8
LineageOS 16 can be flashed using a custom recovery on the Mi 8. To install a custom recovery on your phone you need an unlocked Bootloader. Fortunately we have an awesome guide for doing just that.
Flashing LineageOS 16
Installed TWRP? Nice. Lets update your device.
To begin the process, connect your phone to your PC and move the LineageOS 16 zip file to your phone's internal storage. Download the LineageOS 16 for the Xiaomi Mi 8 from here.
Now disconnect your phone and boot your device into TWRP. For that, press and hold the Power Button + Volume up button
Once in TWRP, tap on wipe and wipe the delvik and system cache
After wiping, tap on install and locate the zip file you moved into the internal storage. Swipe to install it
After the installation has finished, go back to the main TWRP menu and tap on reboot > system
The first reboot may take up-to 20 minutes. So be patient
Once the device boots up, enjoy your Android experience
The Xiaomi Mi 8 is an excellent device. Despite the fact that it was a 2018 flagship, it is still sufficiently powerful, still has a capable shooter and still looks stylish. All it needed was a software refresh. LineageOS provides that software refresh and also packs in a whole host of nifty features. Enjoy these nifty features and be sure to tell us about your experience with it in the comments down below!