The Latest LG phones are now very easy to update. You may be familiar with LG FLash tool and know how to flash a stock firmware kdz file on LG phones. Updating and flashing KDZ file on PG Phones is not that simple. It requires some carefully followed instrcutions. So, there is a good news for developers and Android Geeks. Flashing kdz files on LG Phones is now very simple and easier.
You can Download LGUP tool for LG Devices to install kdz files. LGUP is very easy and simple to use. Almost any one can use it with ease. And chances of screwing up your phone are almost zero if you use LGUP tool for flashing kdz file because it does not require any special preparations like putting your phone in the download mode.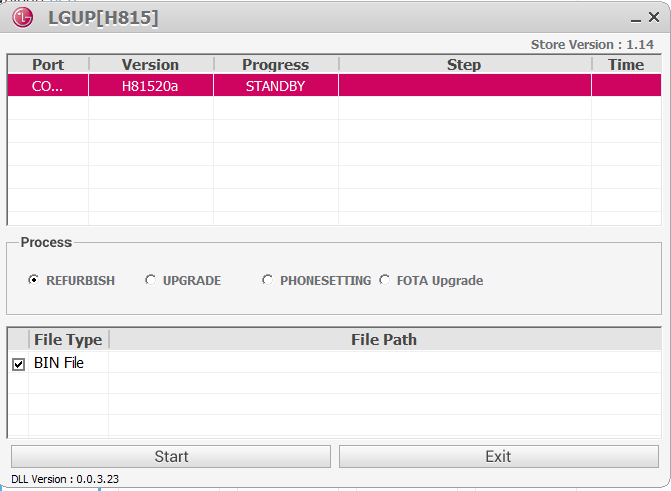 LGUP tool is similar to LG flash tool but it way much simpler and easier to use. LGUP tool is used to installing/flashing kdz files on LG phones without going into download mode. So, guys to download LGUP tool and know how to install it, you can follow the instructions below.
Download LGUP Tool for LG Devices
You can Download LGUP tool from the link below for LG devices for flashing KDZ files. LGUP is very simple to use. All you need is an LG Phone, a KDZ file for your phone, and LGUP tool running on your phone. Just connect the phone to the PC. Select kdz file in LGUP tool and click on the upgrade button and in a few minutes you phone will be updated and ready to use.
Download LGUP
Download: LGUP Flash Tool (Google Drive Link)
Click on the arrow icon (⇓) on the top right to start download
How To Use LGUP Tool
Using LGUP tool is very simple and process is same for all the LG Phones. Below are the instructions to use LGUP Tool for flashing KDZ file on the phone.
First download LGUP Tool from the link above.
Now Extract the file you downloaded. You will get two files after extraction.
Install the DLL file first and then LGUP file on your PC.
Now run LGUP tool on your PC.  Also Install LG USB Drivers on your PC.
Connect your LG Phone to the PC.
It will be listed on the screen of LGUP tool.
Now click on the Upgrade option in LGUP and choose the files path. Locate the LDZ file and select it.
Now click on the start button. Wait for sometime. After completion of the process your phone will restart. Unplug the cable from the phone and enjoy.
So, guys this was our tutorial to Download LGUP Tool for LG phones and how to use it for installing the KDZ file on phone. Hope you like it. If you have any questions the ask in the comments sections below. Time to go now, BYE!!!
---
Please Like, Share and Subscribe. Comment to share your views. Follow on Twitter, Facebook,GooglePlus