Uncover v4.2.0 iPA jailbreak is just released with iMessage notifications fix and added support for A9 and A11 chip devices. The freeze issue after jailbreak is also fixed. Its not been a full day since Uncover v4.1 has released and already two updates have been pushed out for Uncover JB.
To download the Uncover 4.2.0 Jailbreak ipa you need to download the ipa file. After installing ipa file, you can install it using cydia impactor. Or you can download on your phone directly from uncover file. The download link is further down. Follow this tutorial to install this Uncover Jailbreak ipa.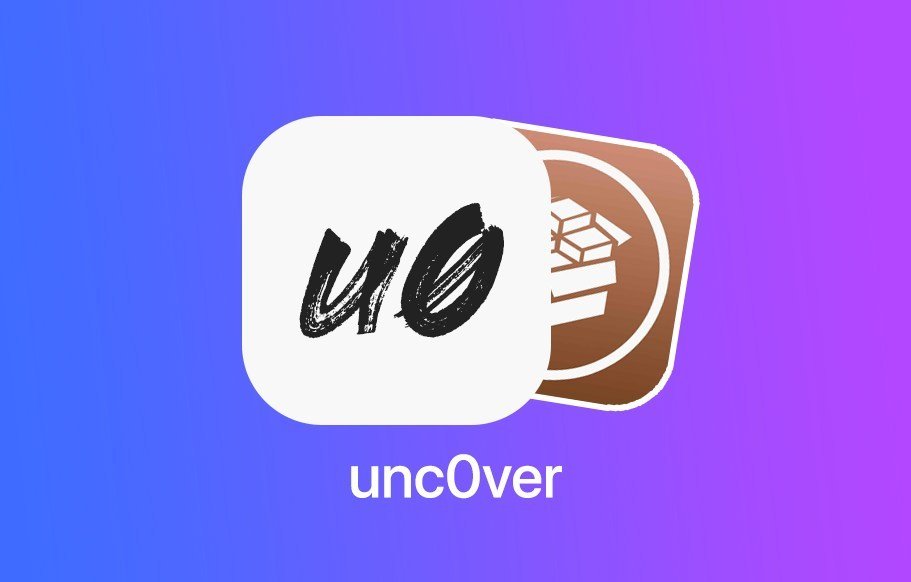 Unc0ver 4.2.0 Jailbreak
| | |
| --- | --- |
| Name | Unc0ver |
| Version | 4.2.0 / 4.2.1 |
| File Type | iPA |
| Developer | Pwn20wnd |
| Size | 36.1 MB |
| Updated | Feb 26, 2020 |
Changelog:
Last updated at: 02/26/2020
02/26/2020 – v4.2.1 was released for production with the following changes:
Fix a bug that caused unreliability in starting up substitute
Fix an issue that broke battery settings and caused extra battery drain
02/25/2020 – v4.2.0 was released for production with the following changes:
Fix issues with system services on A12-A13 (i.e. iMessage notifications)
Add iOS 13.0-13.3 support for A9-A11 devices
Fix temporary freeze after the jailbreak completed alert
Important Notes:
You must reboot in order to install this update if you are already jailbroken
@Pwn20wnd's substitute bootstrap tooling is used on A9-A11 devices running iOS 13.0-13.3 for battery saving features, improved performance and compatibility reasons
There is no particular reason to switch to the unc0ver jailbreak if you are already running the checkra1n jailbreak (Other than the convenience of being able to re-jailbreak your device without a computer)
Your jailbreak apps and tweaks will be preserved when switching from the checkra1n jailbreak for A9-A11
You can switch back to the checkra1n jailbreak while preserving your jailbreak apps and tweaks but you will need to manually install Cydia Substrate from Cydia after switching back
All devices running iOS 13.0-13.3 are now supported
The connected Apple Watch may re-sync after jailbreak. It will take around a minute or two and it won't touch your data
Download Uncover 4.2.0 iPA Jailbreak
Latest Version Uncover 4.3.1 available
Download the ipa file from below link of UncoverJB the latest version.
Download: Unc0ver4.2.1.ipa
Download: Unc0ver4.2.0.ipa
Direct Install: If you want to install the jailbreak directly without involving PC or Cydia impactor then go to Unc0ver.dev website and download the jailbreak on your phone.
Previous Versions Unc0ver JB:
How to Install Uncover Jailbreak 4.2.0 or 4.2.1 iPA on iPhone, iPad iPod
Download the ipa file from above link.
Download Cydia Impactor and install on your PC.
Now drag the Uncover ipa file on to cydia impactor.
Go to your Apple ID on pc, make an App specific password and save it.
Now in cydia impactor, Login with your Apple ID.
Put your email and Password. The password should be the App Specific password you just made. Paste it there in password field along with apple id email.
Now Unc0ver Jailbreak will install on your phone. Disconnect when it installs completely.
Go to Settings>>General. Trust the profile of newly installed jailbreak app.
After that, open Uncover Jailbreak app, Tap on the jailbreak option and you are good to go.
That is it.
Please not that if the previous version is working fine for you then you do not need to update to Unc0ver 4.2.0/4.2.1 iPA jailbreak. However if you are getting any issue then install the latest one. Do comment below for any queries.